The simple steps to configure course access.
Content
Determine the dates that the course can be accessed
Assign courses to certain groups
Navigation
Go to the selected course > Access Rules

Determine the dates that the course can be accessed
The course will not be removed from the learner's app, the learner will see a lock symbol on the content and will not be able to access this outside of the selected dates.

Mandatory Course
Admins can set the course as a mandatory requirement with or without a due date. All users will be prompted to finish this course before the due date. If the due date is prior to the determined end date, the course will remain accessible. The dates can be changed at any time.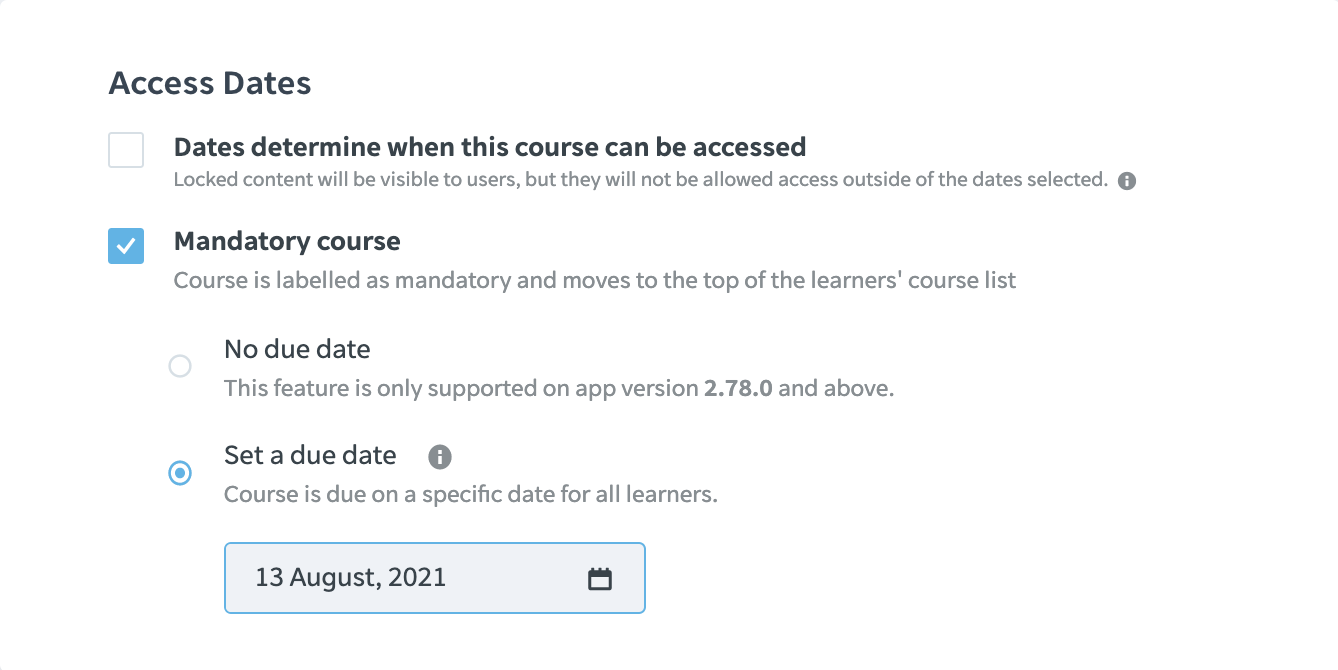 Course Assignment
Universal access: all users in the account have access to the course
Users can be assigned to specific user groups that have been created within the account. Note that all new and imported courses will automatically be set to universal access.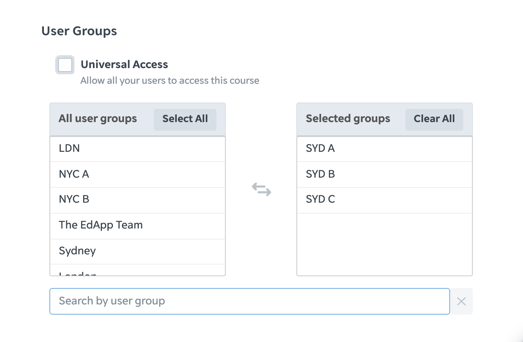 You can also go to the user groups tab to see all courses available to a certain user group
Assigning courses to specific user groups is only available on EdApp Pro plans.
Prerequisites
Users must complete certain courses before they have access to this course.

The user will see a small lock symbol on the content until they have completed the prerequisite material. They will also have a prompt of what is required for them to unlock this course. Anything in the right table will be a prerequisite to the course that the Admin is configuring.