Configure Manager's Dashboard
Manager Dashboards are a useful way for Admins to involve Managers in encouraging learners to complete their courseware.
Through a Manager Dashboard, Managers will be able to see the progress of users in their assigned user group in a visual color schematic way which makes communications to users with low completion rates simple and easy.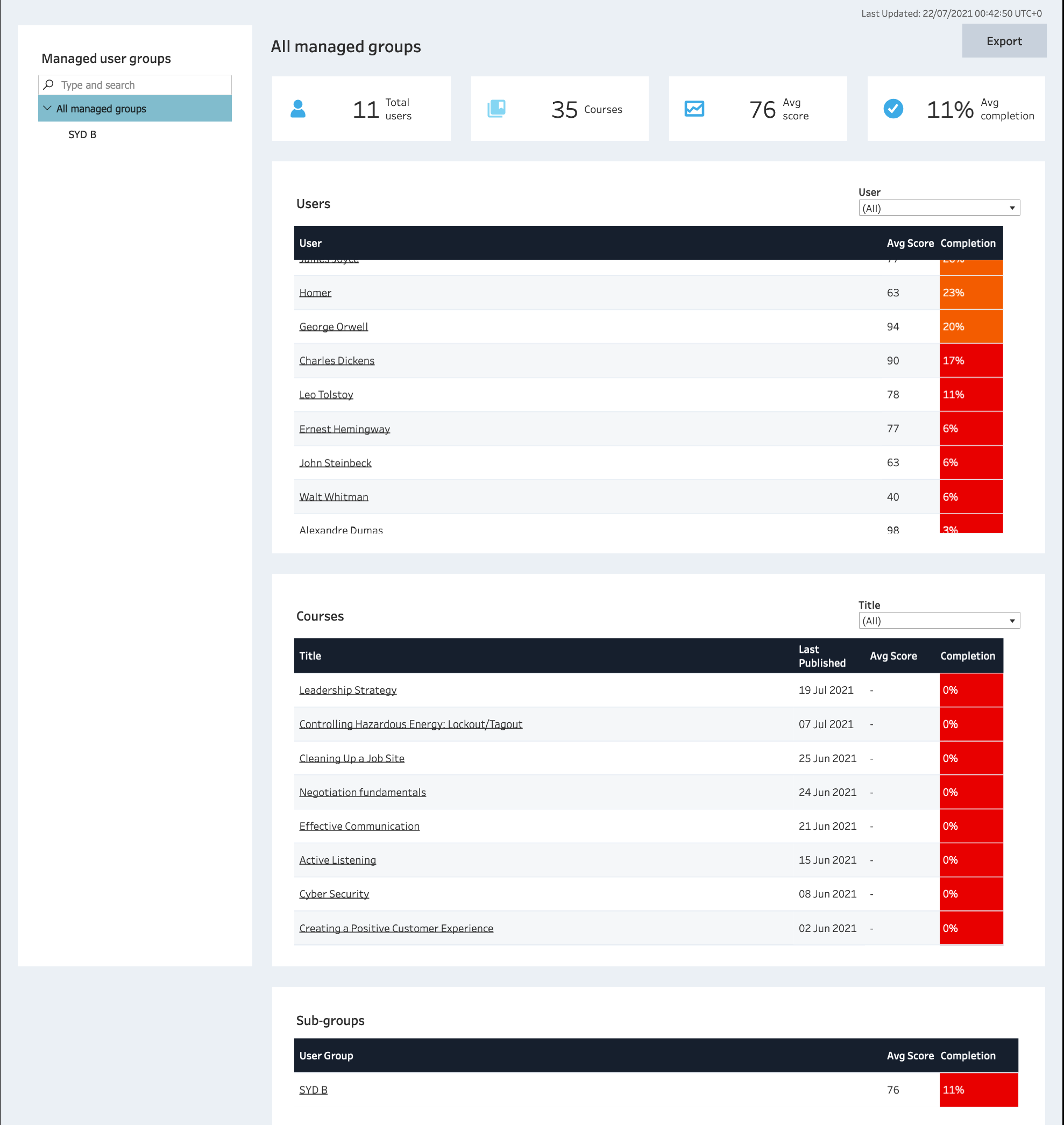 The 'Manager' role is limited to only seeing this specific part of the Admin tool, which means that they will not be able to affect any other part of the system. The managers will also only be able to see completion rates of the users in the user groups that they are assigned to be Manager of.
Follow these steps to set it up:
Go to the 'Users' page on the 'Users' tab
Select the user you would like to have access to the manager dashboard
Scroll down to the 'roles' section
Tick the box 'Manager Analytics'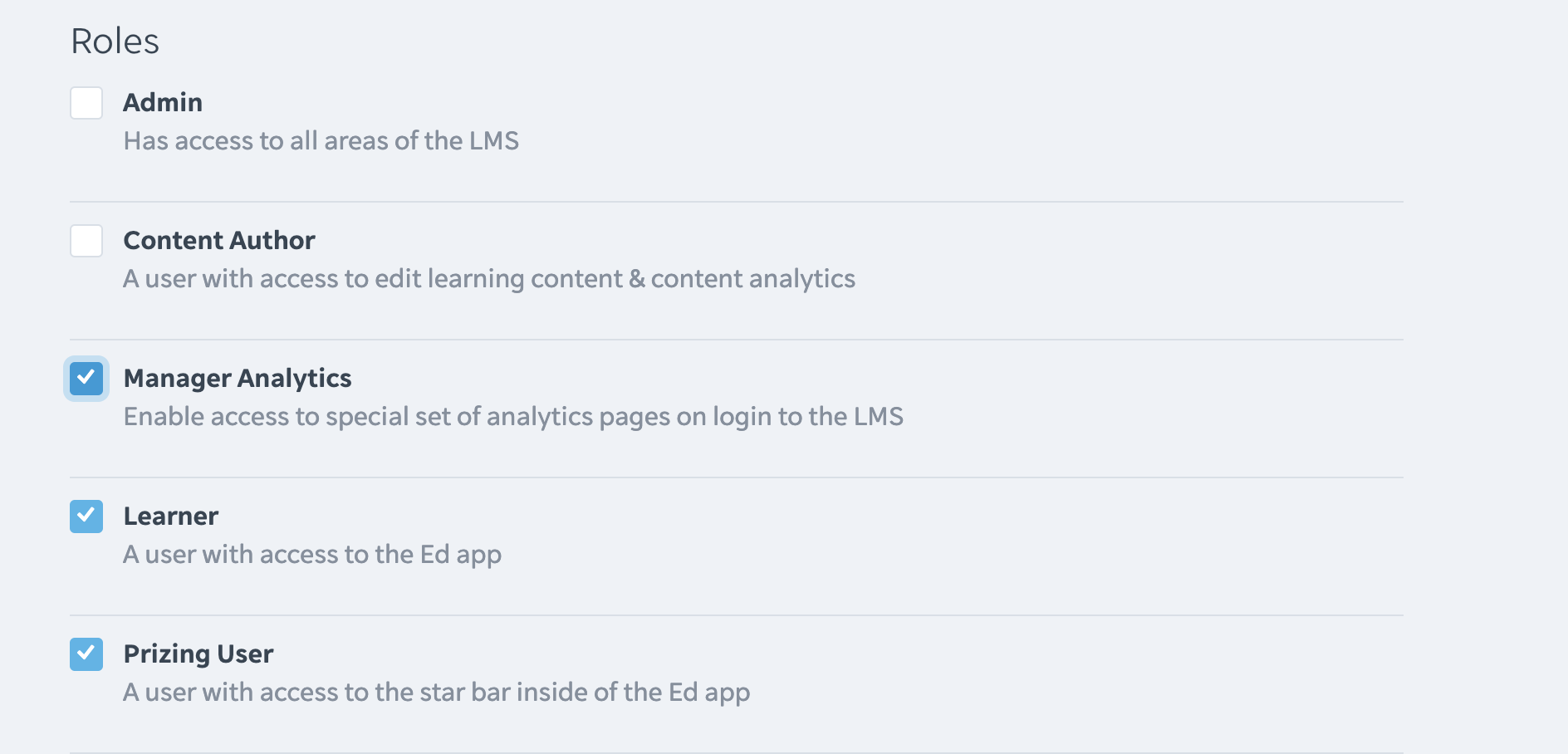 Scroll up to the manager tables
Move the user group this person is going to be the manager of into the right-hand side table
Don't forget to click 'save' at the top right-hand corner of the screen
Once the Manager now logs in to admin.edapp.com they will be able to see the relevant Manager Dashboard.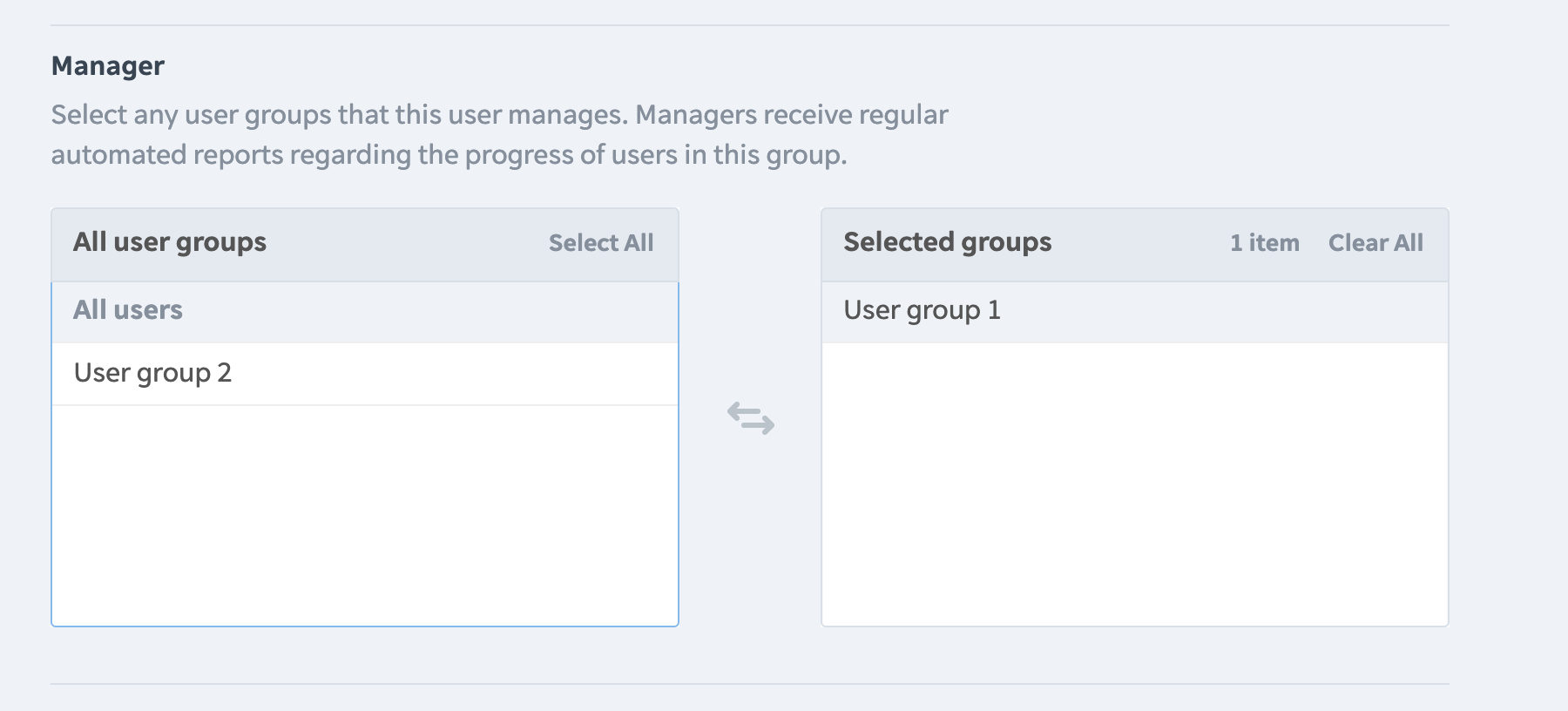 You can assign managers to user group collections if you'd like them to have an overview of multiple groups