Branding can make the user experience feel very customised to your organisation. The branding configured here will show on all lessons within the course.
See lesson level branding if you'd like a certain lesson's design to look different to the others within a course.
Contents
Navigate to Course Branding by selecting the Course > Branding

Images can be added in the following ways:

Course Image – this is the image shown on the top of the user's screen when they click into the course
You can choose the colour of the writing that sits over the cover image between white and black.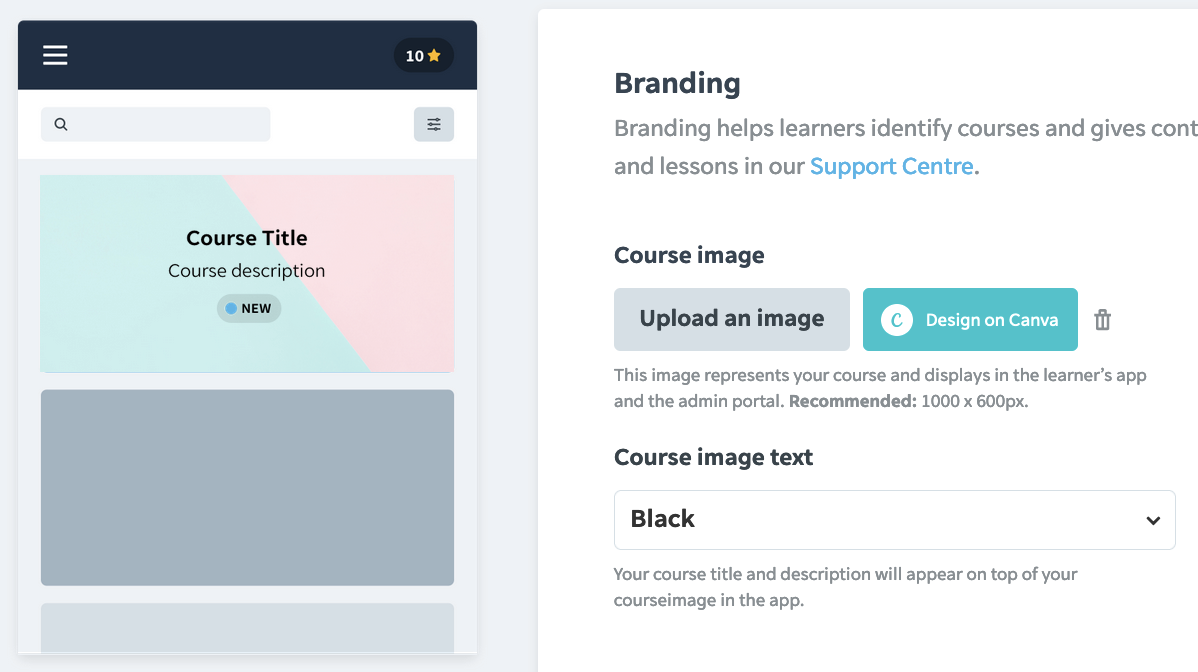 Lesson Background – this will be the background of all templates
Choose a set colour scheme if you don't require a specific image!
Keep the course and lesson image simple or put a white/black overlay on the image in order to make the text easier to read.
Logo – input the organisation's logo which will appear in the top left of the screen throughout lessons
Square logos with transparent backgrounds look best!

Custom CSS
This is an advanced way to design your lesson if you'd like more customisation than the out of the box designs. Please see this article for more details.

If the account has Global CSS applied in the 'App Settings' then these will be set as the default on all courses.
Design on Canva
"Upload an image" or choose to design your branding via our Canva integration. Any assets with the crown icon will denote that it is part of a Canva paid plan. You can sign up for a free Canva account to use the images without the crown icon for free.

Other free image sites: Unsplash and Pexels.