This article will show you how to brand your courses. The branding configured here will show on all lessons within the course, unless a lesson is given its own branding.
Branding can make the user experience feel very customised to your company. Images can be added in the following ways:
Thumbnail – this is the small icon that is representative of the course. These do not show up to learners, they are on the LMS only.
Cover Image – this is the image shown on the top of the user's screen when they click into the course
Lesson Background – this will be the background of all templates
Lesson Logo – the company logo can be inputted here to appear in the top left of the screen for users throughout lessons – we recommend using a logo without a background.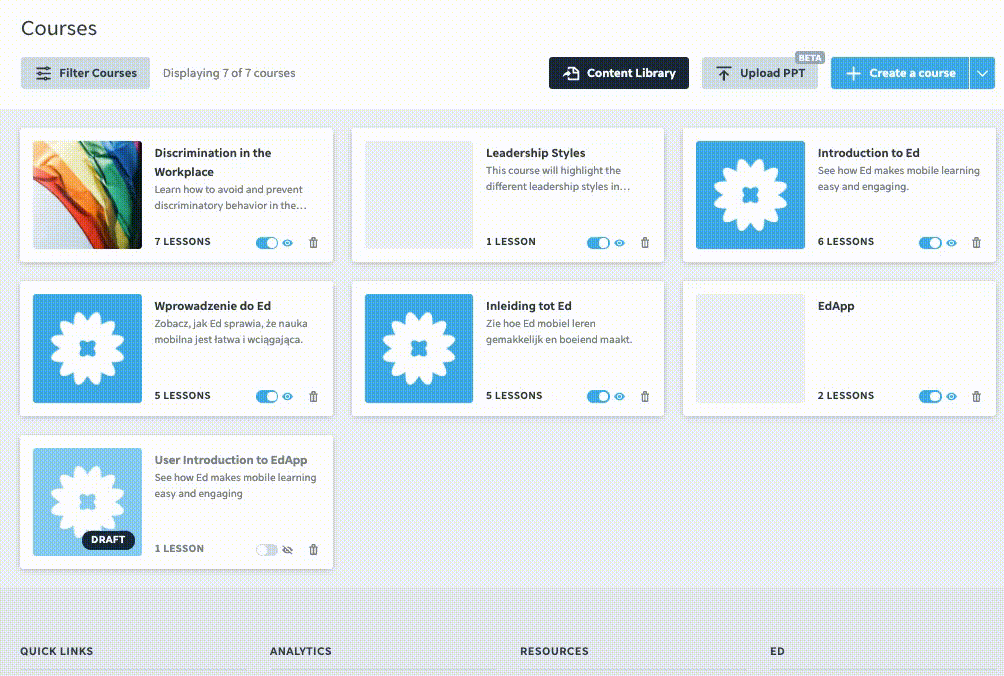 Admins can choose the colour of the writing that sits over the cover image between white and black.
Admins can also choose a set colour scheme if they have no branding available.
* Useful to note - If the account has global branding applied in the 'App Settings' then these will be set as the default on all courses.
Admins can also customise their own course with CSS rules in the custom CSS section.
Admins can choose images from their device by choosing "upload an image" or can choose to design their branding on Canva with our integration. Find out more about how to use it here, any assets with the crown icon will denote that it is part of a Canva paid plan. You can sign up to a free trial with Canva and use the images without the crown icon for free.
Other free image sites include Unsplash and Pexels.