This article summarises the features of the course progress page under the 'Analytics' tab
This page allows admins to drill down further into the lessons of a chosen course to see many key lesson interactions. This will provide useful feedback for the admin to channel into future content.

The course progress page first shows all courses within the account. Admins can filter this page by course name and user group through the filter capability at the top of the page. Admins can also jump straight to editing the course if they wish to.

In order to further explore interactions of this course, admins will need to select "view details" that is located next to the course title. Once this has been clicked, admins will be able to see a breakdown of each of the lessons within the course, by slide.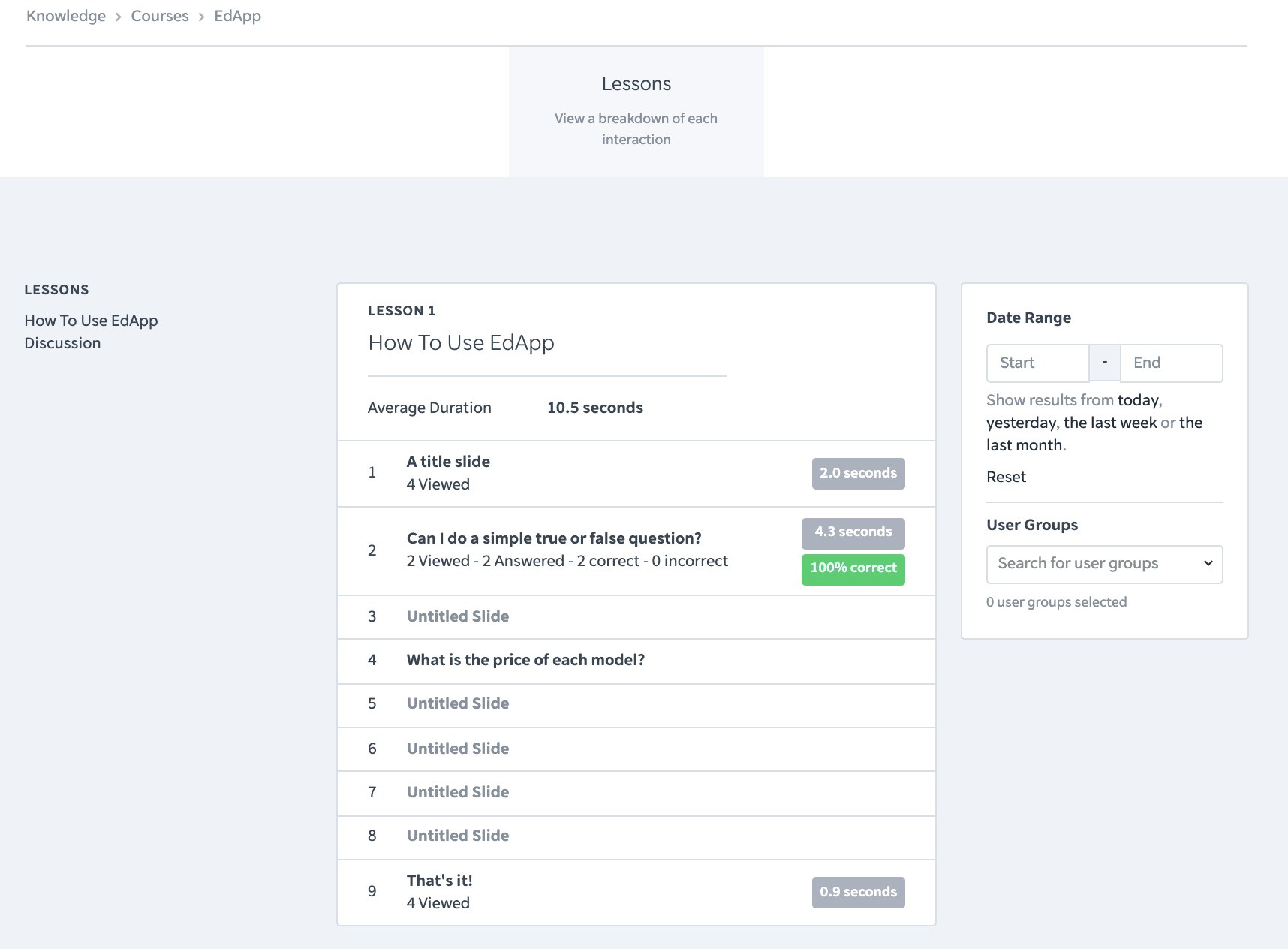 Admins can see the average duration that it takes to complete the lesson, as well as, the average amount of time spent on each slide. Admins can also identify the number of users who get the answer to an interactive template correct and incorrect. The page will also calculate this as a percentage.
These are important interactions for admins to view, as they will be able to identify where some interactive slides may be too difficult for the learners.
Admins also have some handy navigation tools to the left and right of the screen. On the left, admins can easily jump to view the interactions of other lessons within the course. On the right, admins can filter by interactions in a certain date range or for interactions from users in a certain user group.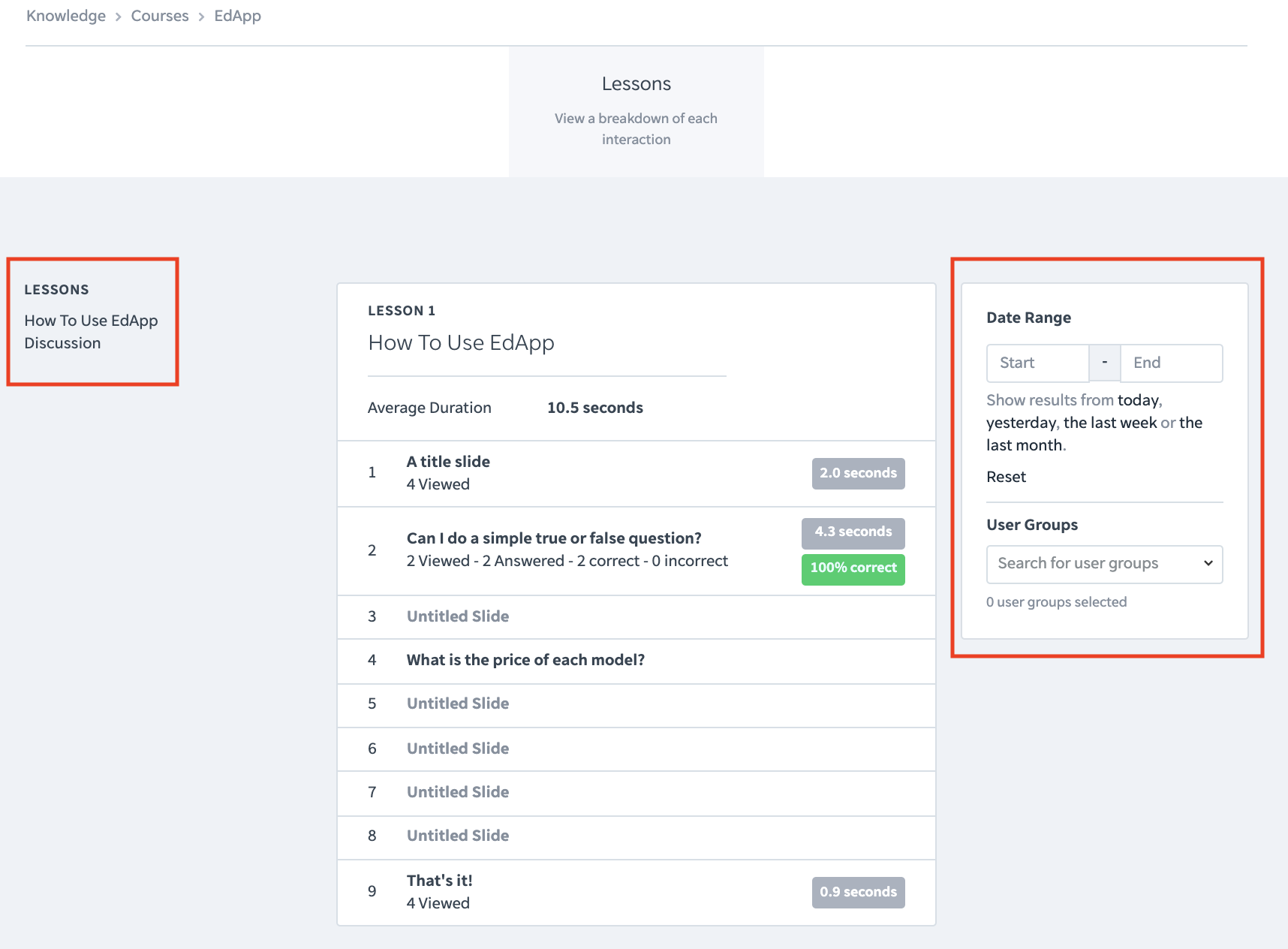 Tip: For more resources on EdApp Analytics, visit here.