In this post, we explain how to set up a prize draw for users.
Prize draws are proven motivators for users to complete their learning. Users feel more inspired to take part in learning if it is incentivized, even with something small such as a $5 e-voucher to a coffee shop. Learners will earn stars, configured by Admins/ authors, throughout their lessons by answering questions correctly. Stars can then be used as a form of currency on EdApp's Star Bar where they can win real prizes purchased and configured by an Admin. There are multiple games Admins can configure (in App Settings) for users to play.
Prizing emails with redemption instructions are sent instantly to the winner's inbox as EdApp will use the email address linked with this user.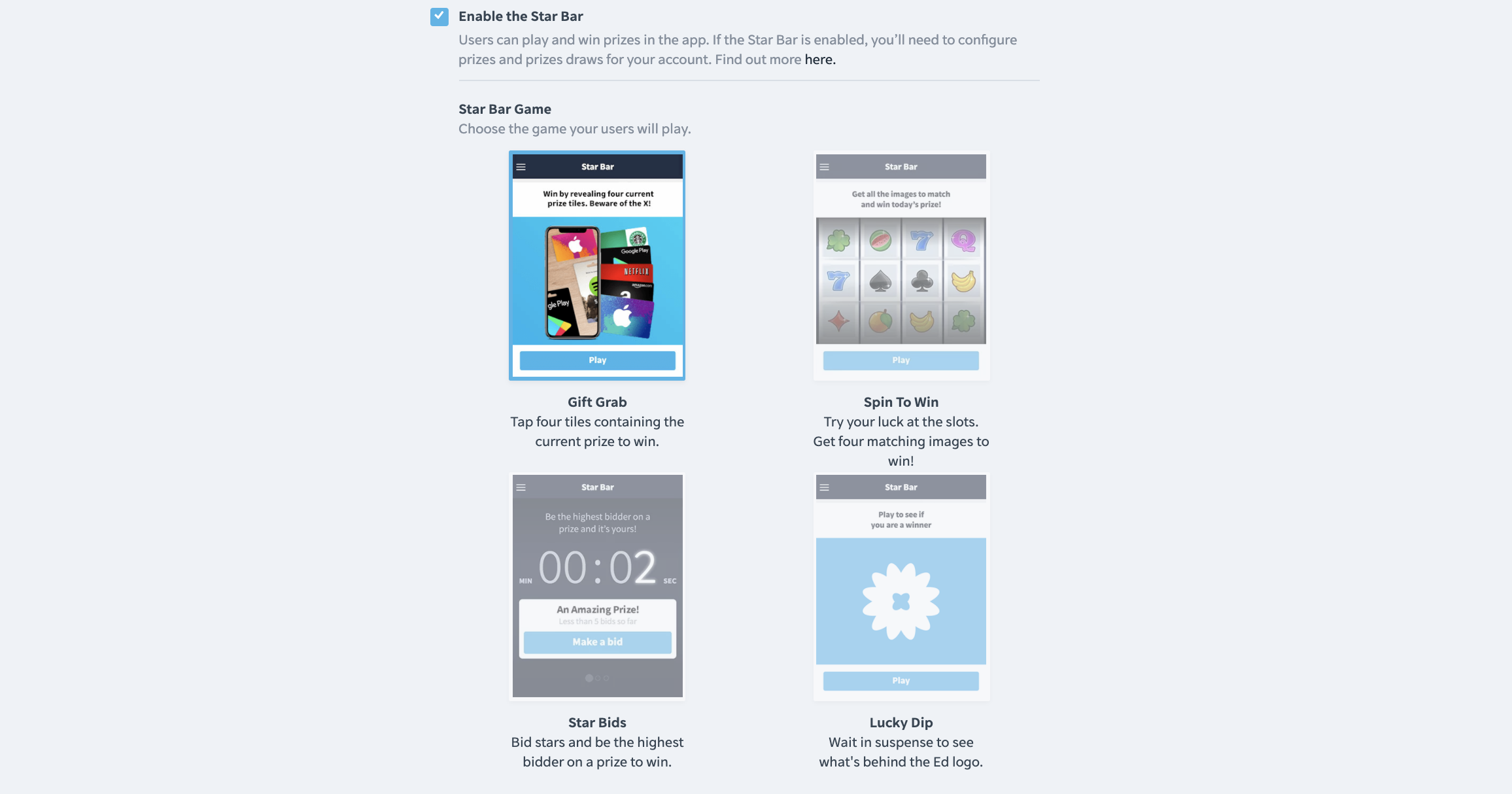 The first step to setting up a prize draw would be to configure a prize template so all your purchased prizes can be properly uploaded to the system. Please see our step-by-step guide on how to create prize templates.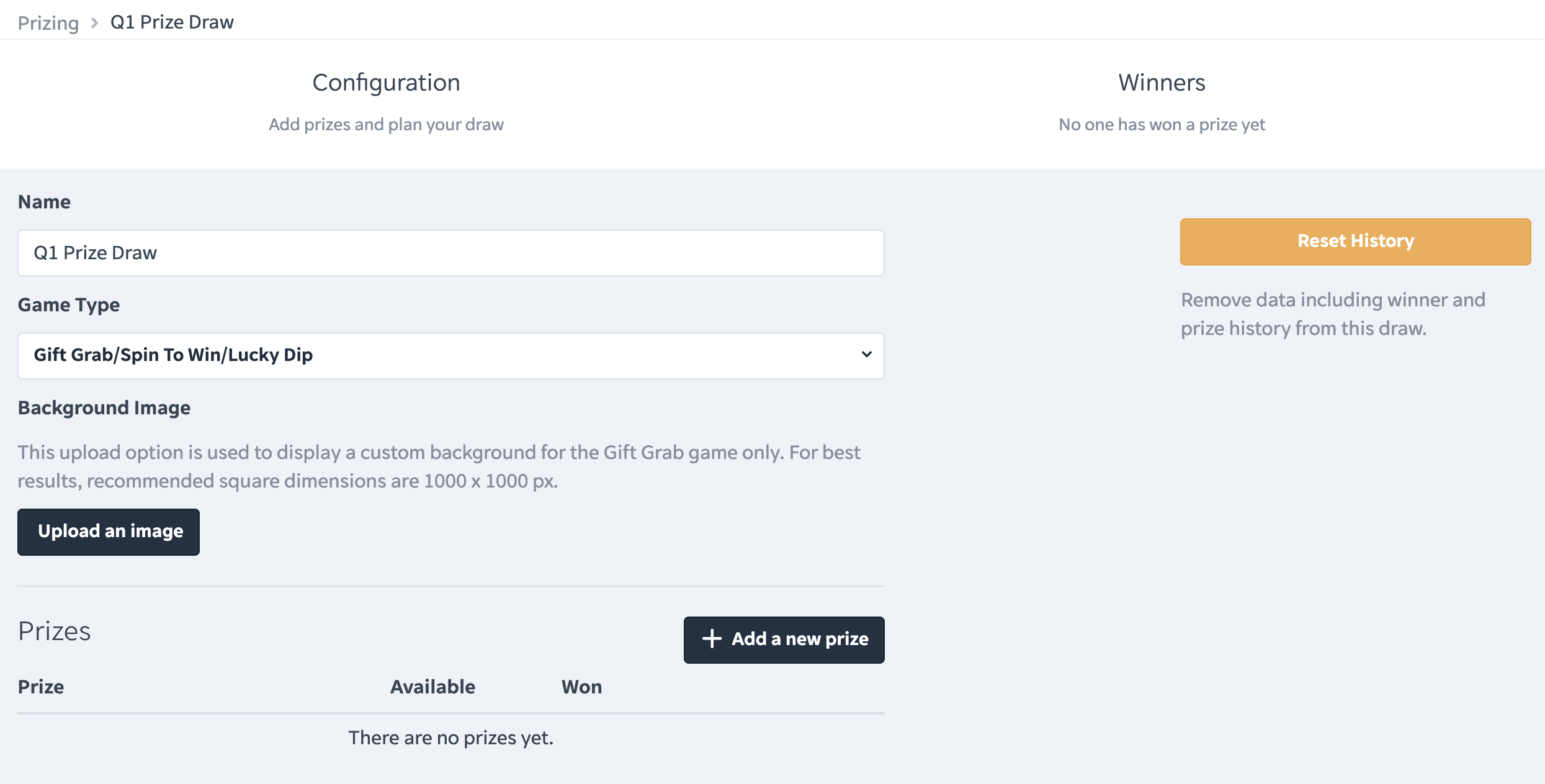 Step 2: Prize Draws
Once the prize templates have been set up, the prize draw can be created.
This is found within the 'Engage' tab under 'Prize Draws'. The prize draw requires a name and a selection of the game type once being created. Choosing the option 'Spin To Win/ Lucky Dip / Gift Grab' this does not mean that the users can play all three games. The Admin should choose which game the users will play in 'App Settings' under the 'Stars & Prizing' tab.
The Admin will need to add the specific redemption information for the users in the 'Add Prize' section. Use the drop down menu to choose the type of prize that is being used. Here will be any pre-loaded templates and ones the Admin has made.

The Admin will select 'add a prize' and input the relevant codes for the winners to use for redemption. These will have been set up previously by the Admin on the prize template.
Alternatively prizes can be bulk uploaded by following the instructions in the add prizes section.
Multiple types of prizes can be added by the admin and once added, they will populate in the prizes section.
The draw can be planned in this section by setting a start and end date for the prize draw. The users may still be able to play and spend stars when there is no prize draw live, but they will be prompted that no prize draw is running.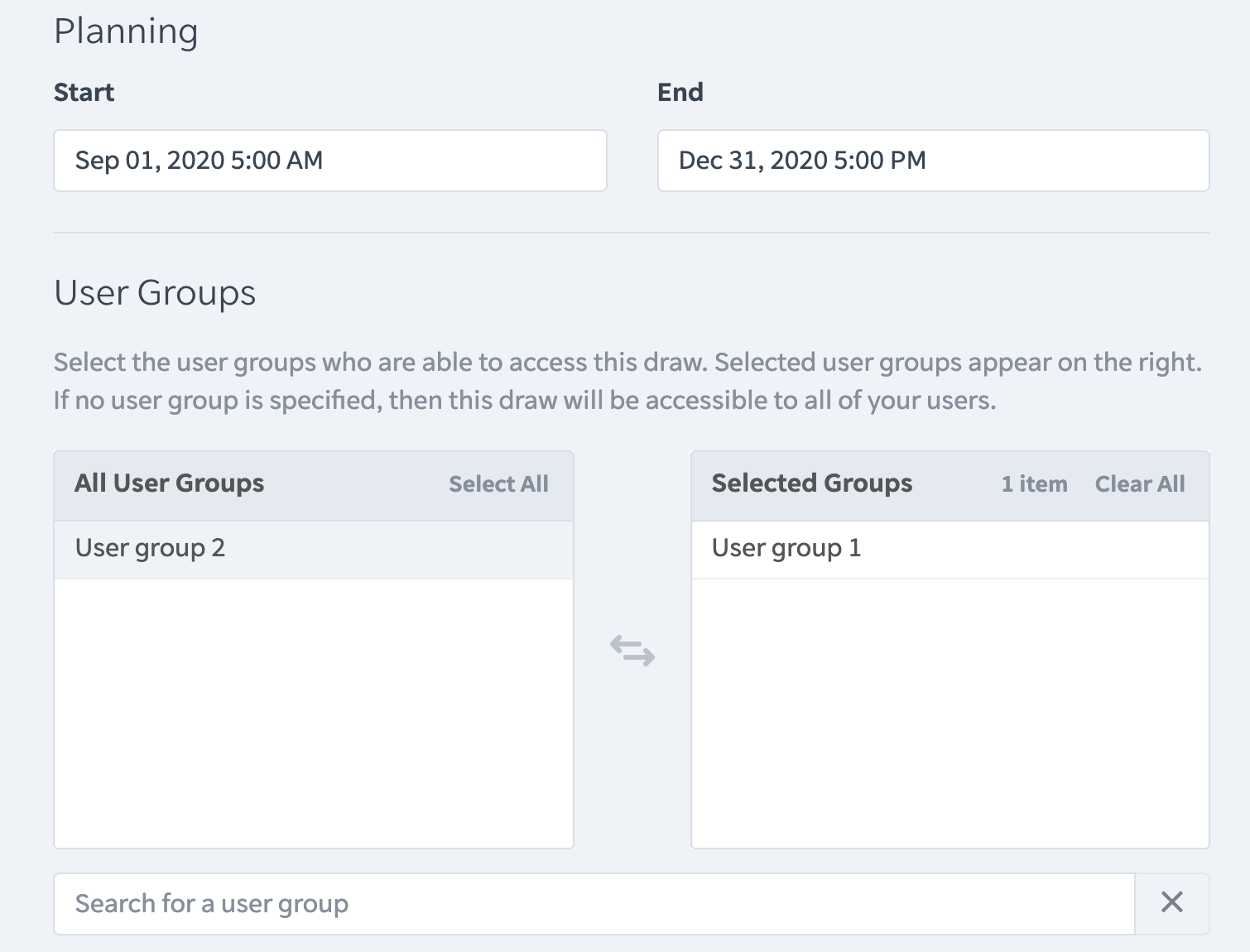 User groups can also be added in this section to specify which users can partake in the draw.
Once all these steps are complete, the prize draw will be ready to go!
The winners of the draw can be found in the 'winners' section of the prize draw. The Admin can also enable a feature where the user has to leave advice to fellow users before claiming their prize which will populate on this page.