Copying Slides/Lessons/Courses
How To Copy a Course into another Course Collection
This article will summarise how to copy a course within your account
In order to copy a course, first you will need to make sure you have the course collection set up that you want to move the copied course to.
To set up a course collection, go to the drop down menu next to "create a course" on the courses section of the admin tool.

In order to copy your course to the chosen collection, head to the selected course and navigate to the "more" tab.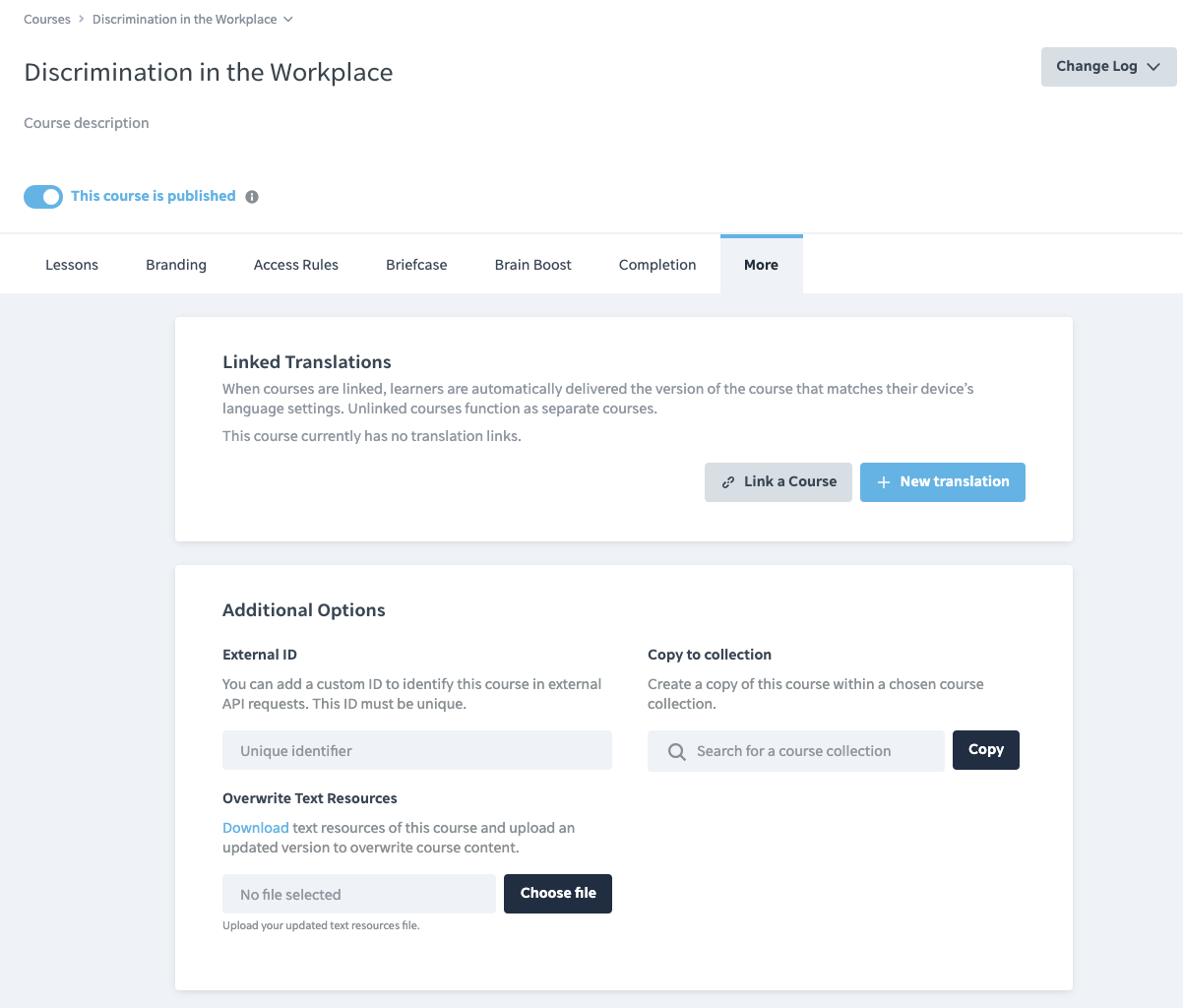 You can find the copy course feature under the "Additional Options" section.
You will then be able to choose which course collection you want to copy the course to and click "confirm". You will then have your copy of the course within the course collection!