Ready to share a new course with your learners? Follow these simple steps to give relevant users access to a course.
Ensure the course is fully developed and there are no incomplete lessons. Adding lessons to courses after they have been launched will interfere with analytics.
To see the content;
the course and lessons within need to be published
the learner needs to be registered to your account; and
the learner needs to have the correct access.
Assign access rules from a course
Select the course and navigate to course settings and then the access rules tab.

Universal Access means all learners in your account have access to this published course.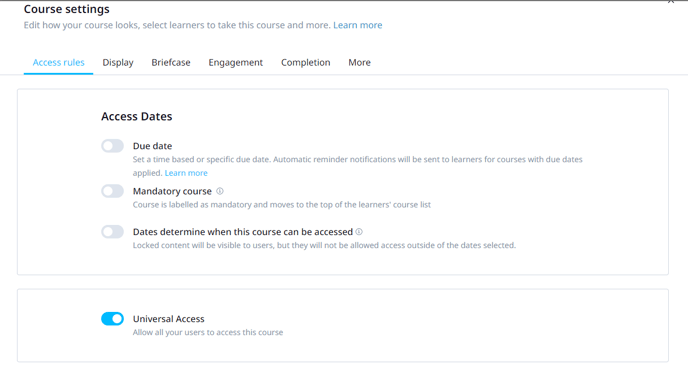 Give access to specific user groups by disabling Universal Access and selecting which user group(s) should have access. You'll need to ensure user groups are created beforehand. Take a look at how to set up a user group.

From a User Group
You can assign the course by clicking on a specific user group from Users > User Groups.

Scroll down to the 'Courses' section and select the course to be accessed by this User Group. Remember to click Save on the top right!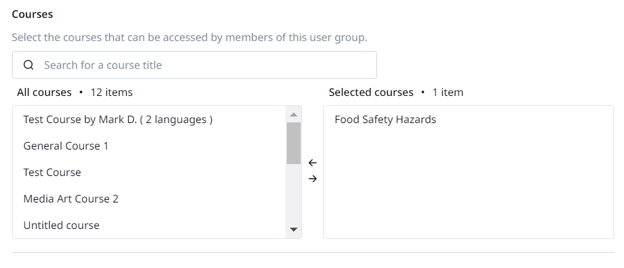 Any course assigned to a User Group will automatically reflect in the course's access rules once saved, and vice versa.