This article will indicate what settings are available in the 'Display' tab of the lesson configurations.
The 'Display' tab on the lesson configuration is split into the pre-lesson screen and post-lesson screen settings: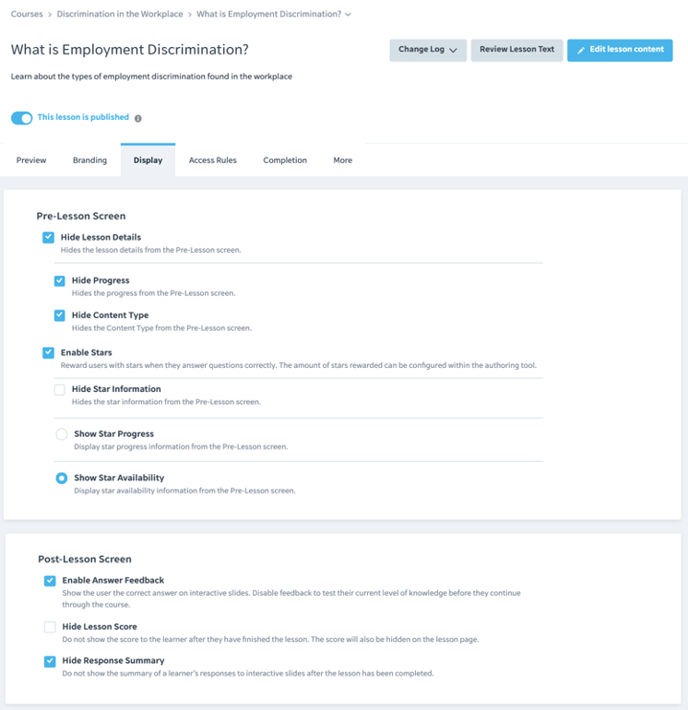 Pre-lesson screen (the screen before the learner clicks to start their lesson)
1. Hide Lesson Details - admins and authors can choose to hide certain elements from the pre-lesson screen. Progress can be hidden which shows the leaner's completion path through the lesson. Content Type can also be hidden which shows if there is online content in the lesson.
The first picture below shows these options not hidden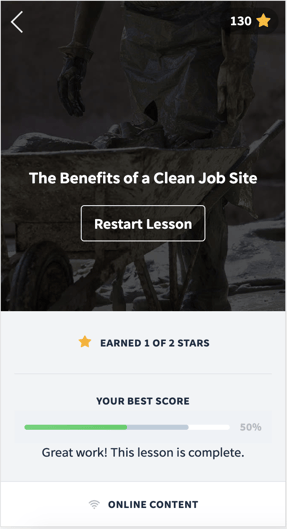 This second picture shows when both options are hidden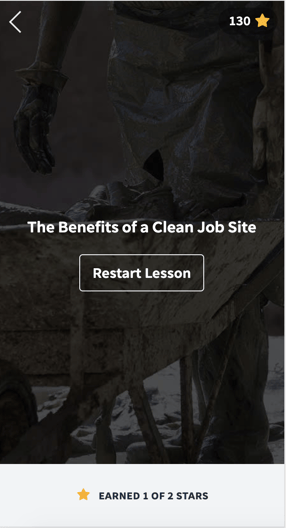 2. Enable Stars - Stars can be disabled on the whole lesson if required. Just untick this first box.

Hide Star Information can also be used so to the learner it will look like the image below.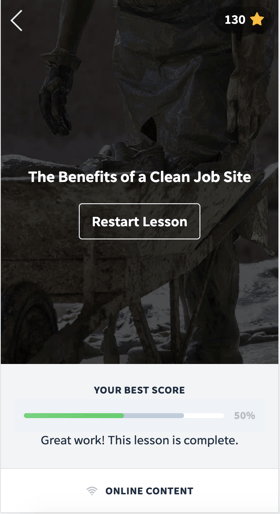 If the star information is maintained on this screen, there are some other options for the stars on the pre-lesson screen that can be chosen between:
Show Star Progress enabled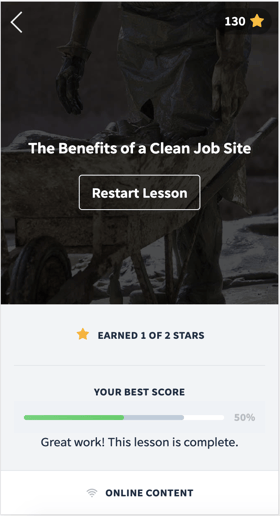 Show Star Availability enabled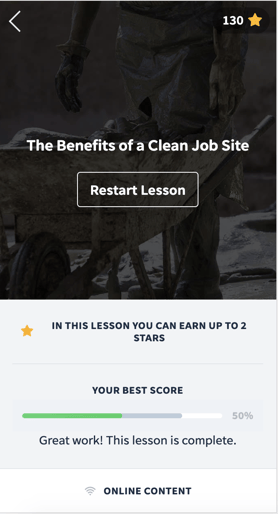 Post-Lesson Screen (the screen after the learner completes their lesson)
1. Enable Answer Feedback - This would include showing the learner the correct answer on interactive slides. If this is disabled you won't be showing the learners if they got the answer right or wrong, it is just their answers. This can be very useful for testing knowledge before any courses on the topic have been taken.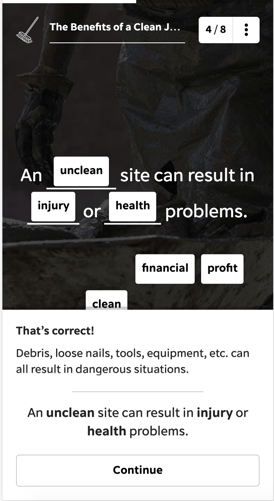 2. Hide Lesson Score - This will hide the score for the learner once they are finished, can be used nicely in conjunction with the option above for pre-tests.

3. Hide Response Summary - a response summary will go through the leaner's responses at the end of a lesson to recap their answers.