Lesson Configurations - More Tab
This article will indicate what settings are available in the more tab of the lesson configurations.
The 'More' tab allows Admins to copy the lesson into another course. The course that the Admin wants to copy the lesson into will have to already be created.
*Useful to note – if the branding on a new course is set to be across all lessons in that course, the copied lesson will also take on this branding.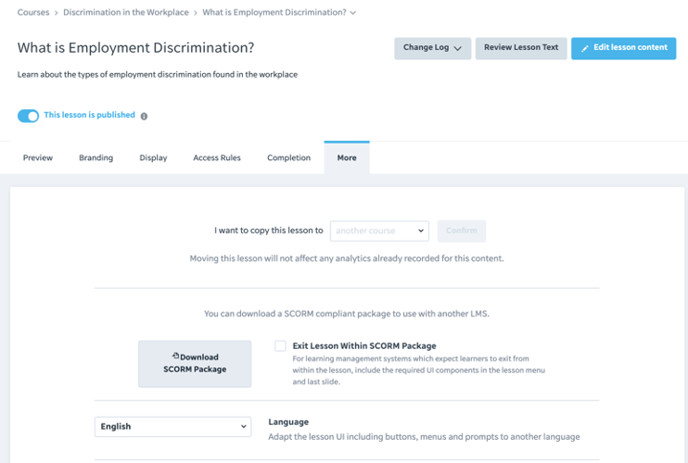 Admins can also export the lesson as a SCORM package in the more tab. The SCORM package can be re-uploaded into another LMS but it will lose some of our great features like leaderboards for example. There is also a tick box available for learning management systems which expect learners to exit from within the lesson, to include the required UI components in the lesson menu and last slide.