This article summarizes the features of the login statistics by user report, found under the 'Analytics' tab
The login statistics by user report is found under the 'Analytics' tab in the Admin portal.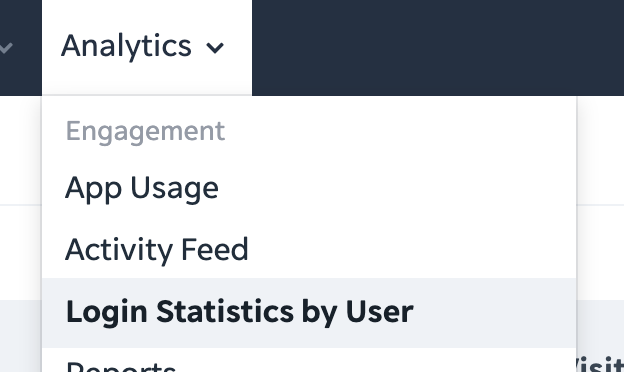 The login statistics by user page shows an overview of the data for your account and can be filtered by user group or date. In order to be able to fully explore the data, we recommend downloading the CSV file from this page.

Top three things that this report shows:
Who has logged in to your account
How many times a user has logged in
Who is an active user
This report summarises who has logged in to the account. This is especially useful for those Admins who have used the bulk upload of users method to invite users to the platform or email invitations.
The report will tell you the date the users were registered and the date they logged in. If a user is on this report but does not have a login date then this is because they have been registered but are yet to login.
The report also highlights how many visits a user has to the platform. This can be useful for the Admin if they want to reward dedicated learners or if they want an overview of user learning habits.
Admins can see last login dates for all learners, as well as if the learner is an active user. An active user is a user that has logged in to the platform in last 30 days. The report shows the number of lessons the user has completed across all courseware and the amount of time spent.
On the export you will see 'time spent', this is in milliseconds and this is the whole time that the learner has had the app open on their phone, including open in the background.