Features of the users page under the 'Analytics' tab
Content
Navigation
The 'users' section of the analytics tab provides a full breakdown of each of the users within your account.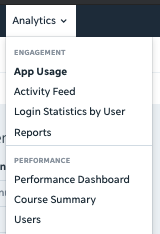 Each user has their own profile on this page where the Admin can choose to delve into two options for each user.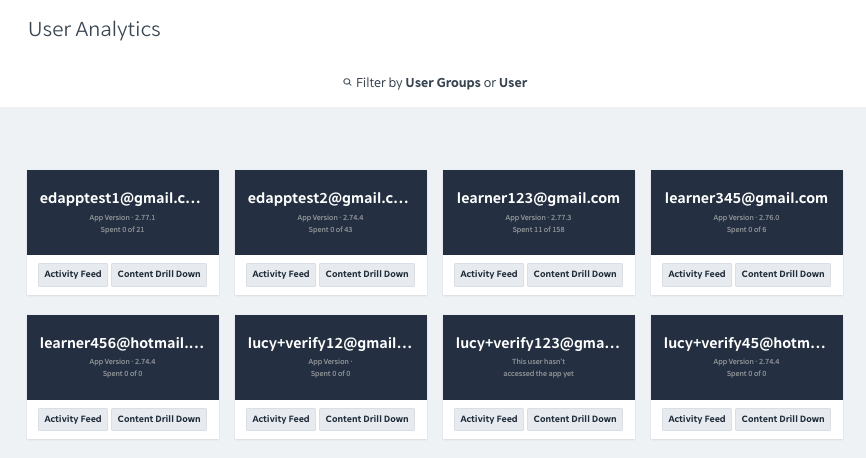 Activity feed
This is very similar to the Activity Feed that is explored in another one of our articles. Admins will see all interactions of the chosen user when clicking on their activity feed. This includes activity like logging in, completing lessons or courses and earning stars. All interactions also have a time and date stamp.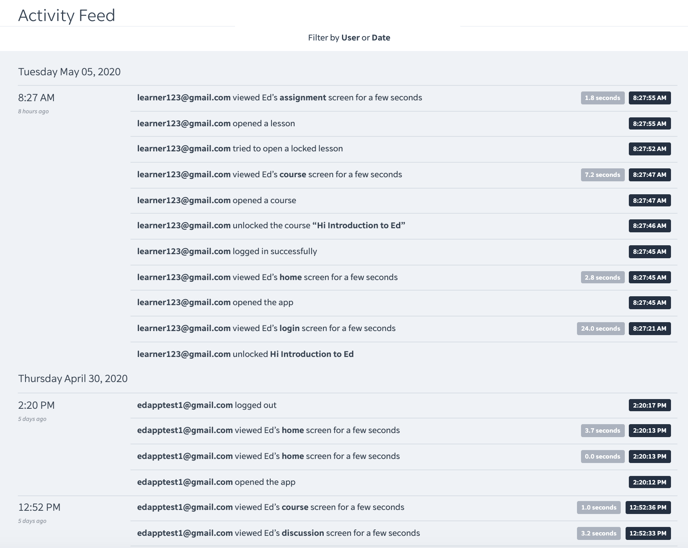 Content drill down
The content drill down gives you a user overview to the left of the screen. This includes the user's progress in a colour schematic view, the user's app version, a summary of their stars and their last sync.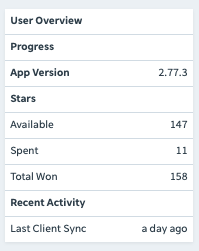 This page also shows you all courseware that has been available to the user and their progress on that courseware. Admins can see the numbers of attempts a learner had on each lesson as well as the time and date they completed the lesson. There are three columns to the right of the page that highlight whether the lesson/ course is "unlocked", "opened" or "completed"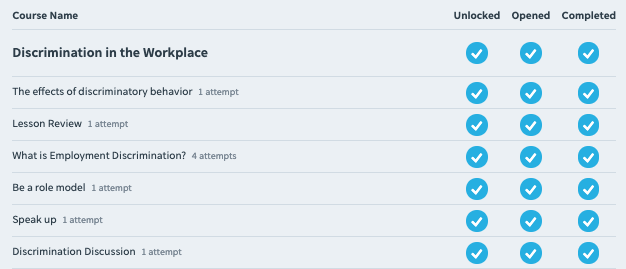 "Unlocked" means the user group that the user is in is assigned to the course AND it has been available to them on their app when they have logged in.