Utilizing EdApp's Briefcase feature to attach additional resources to your courses is made easy with this article.
EdApp's Briefcase feature allows you to attach additional resources to your courses so that users can download on their own devices. You can add PDF documents, images, video, PowerPoint presentations, and Keynote or Pages documents. This post covers how to effectively utilise our Briefcase feature.
Log in to LMS (https://admin.edapp.com/login)
Navigate to the Course page and click on 'Briefcase' tab

3. Click '+ Create a new document' button
4. You will be redirected to the briefcase document page. Specify a title before uploading a document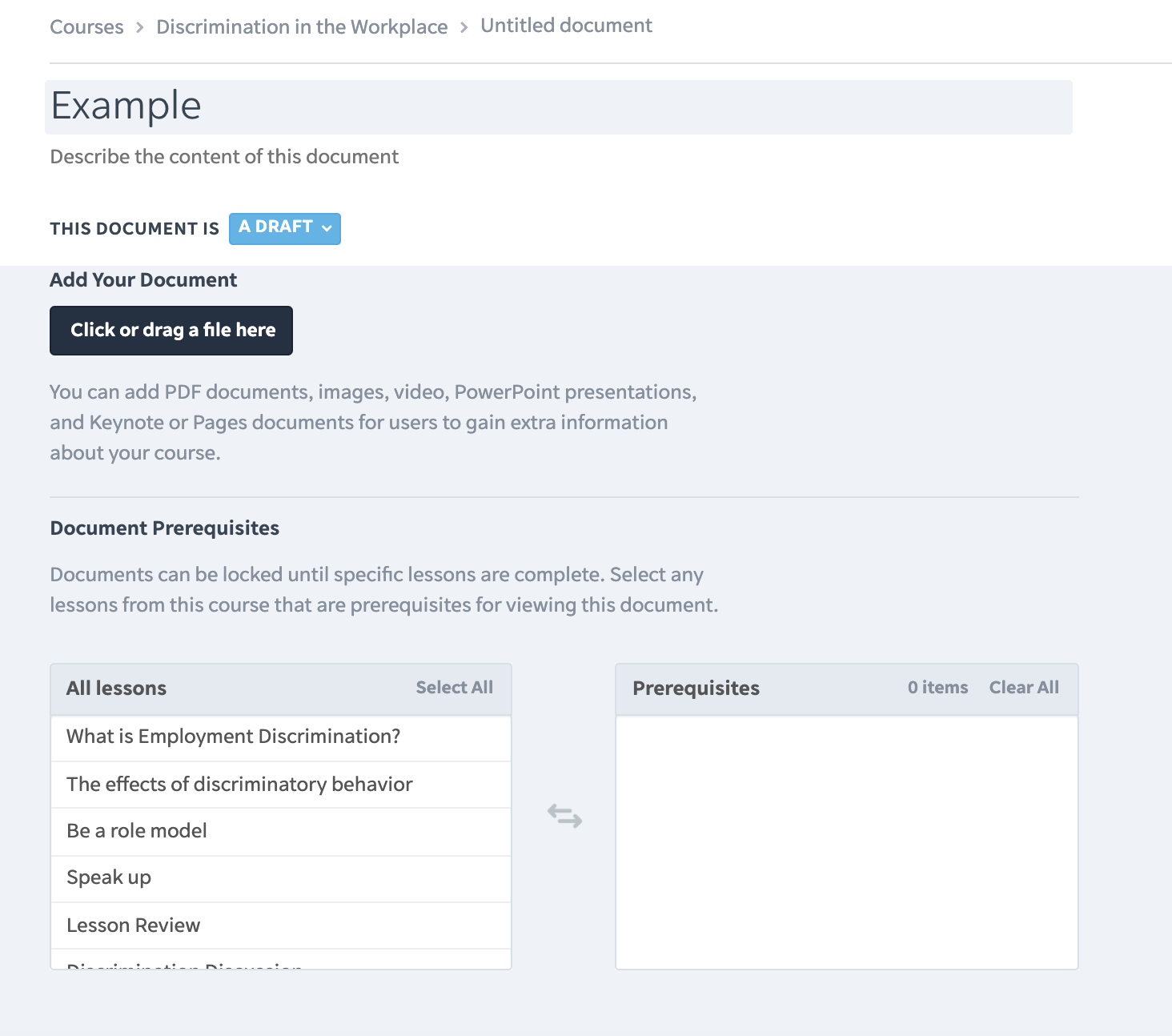 5. It is always helpful to add a description for the content of the document as well to indicate what the users will be looking at.
6. Upload a file by clicking on 'Click or drag a file here' button or drag and drop the document into the 'Add Your Document' area of the page
The largest sized document that you can upload to the briefcase is 60MB
7. Once the document is uploaded you can replace it by dragging and dropping a new document into the 'Add Your Document' area of the page. You may also delete the document by clicking on the 'Remove' button.
8. If necessary, you can set Document Prerequisites to prevent the learner from viewing the document until specific lessons of the course are completed.
9. Make sure to change the Status of the document from 'Draft' to 'Published' for learners to be able to access it. Changes will be saved automatically.

*Useful to note - The document will automatically be on draft unless changed by the admin
11. Note, you may upload one file per document. If you need to attach another document to the course's briefcase repeat steps 3-10.
In the example below, you can see that the breifcase document named "example" is drafted and "example 2" is published, denoted by the blue tick.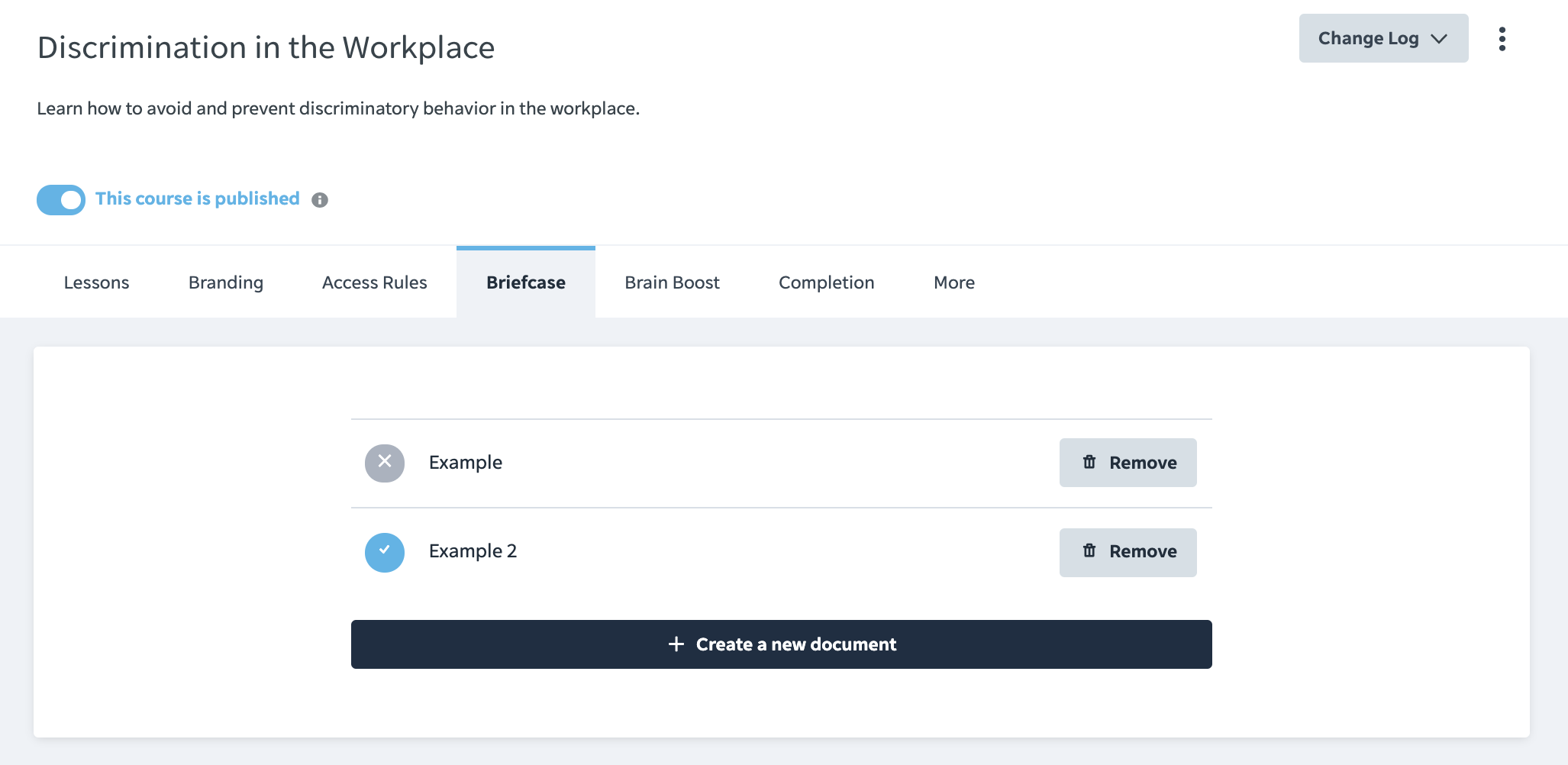 12.You can remove briefcase documents at any time by interacting with the 'Remove' button on the 'Briefcase' tab of the Course page.
13. The learner will now have access to the published Briefcase documents.