How to use access dates and make a course mandatory for your learners to complete.
Contents
Due Date reminder notifications
Viewing due dates on the Learners App
Due Date
Due dates are a useful tool for ensuring learners prioritize important courseware.
Navigate to Course settings > Access rules and view the Access Dates section.
Enable the Due Date toggle to set a due date for the course, where you will have two options available for setting due dates.
Courses that have a due date set are mandatory.
Days after enrollment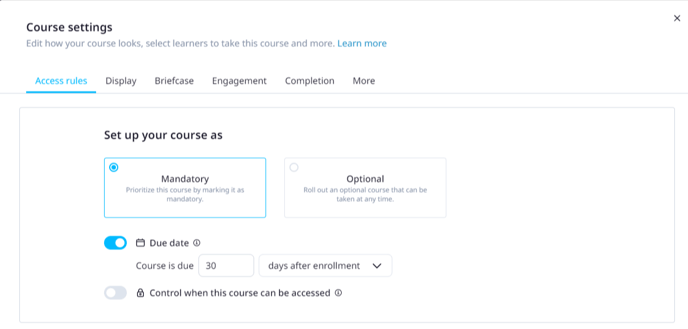 Choose the Days after enrollment setting for a due date to be applied that is calculated from the date the learner has access to the course. The due date will only apply when a course is published.
Updating the due date on a published course will update the due date for all learners.

On a date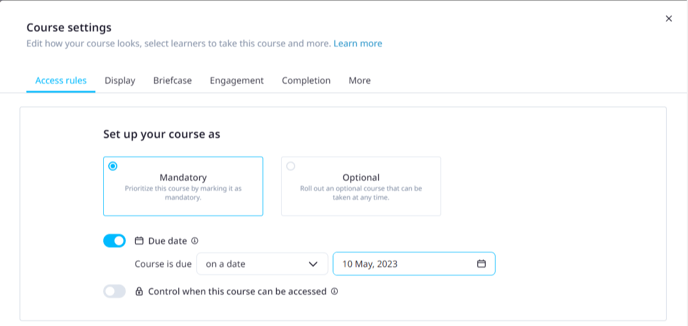 On a date will apply a static due date, resulting in all learners having the same due date applied for the course. The due date must be earlier or the same as Access End Date.
Due Date reminder notifications
Learners who are enrolled in a course with a relative due date applied will receive automated reminder notifications via push and email as the course due date is approaching. Here is an example of a reminder notification that will be sent to a learner via push and then email.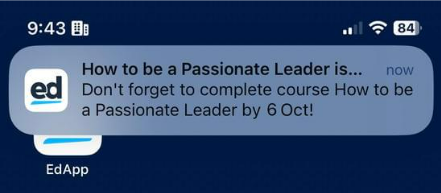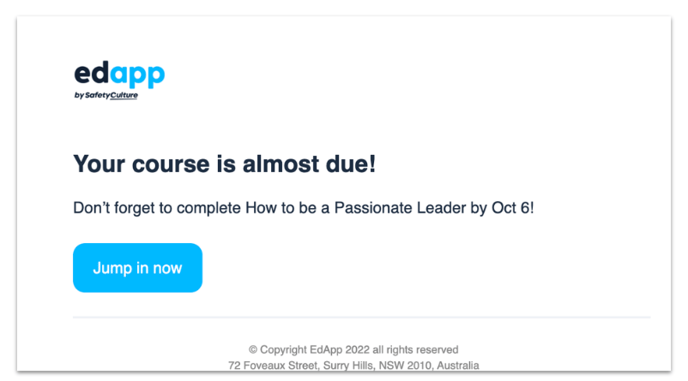 These reminder notifications will be sent 14 days prior to due date, 7 days prior to due date, on the day the course is due and weekly for two weeks following the due date.
If there is more than one notification to be sent to a Learner within a 5 minute timeframe, then it will be grouped into a batched email or push message.
It is possible to disable these notifications by channel under Learner Notifications preferences, accessible via the top arrow menu in the LMS.
Choose the settings under Learner notifications > Course.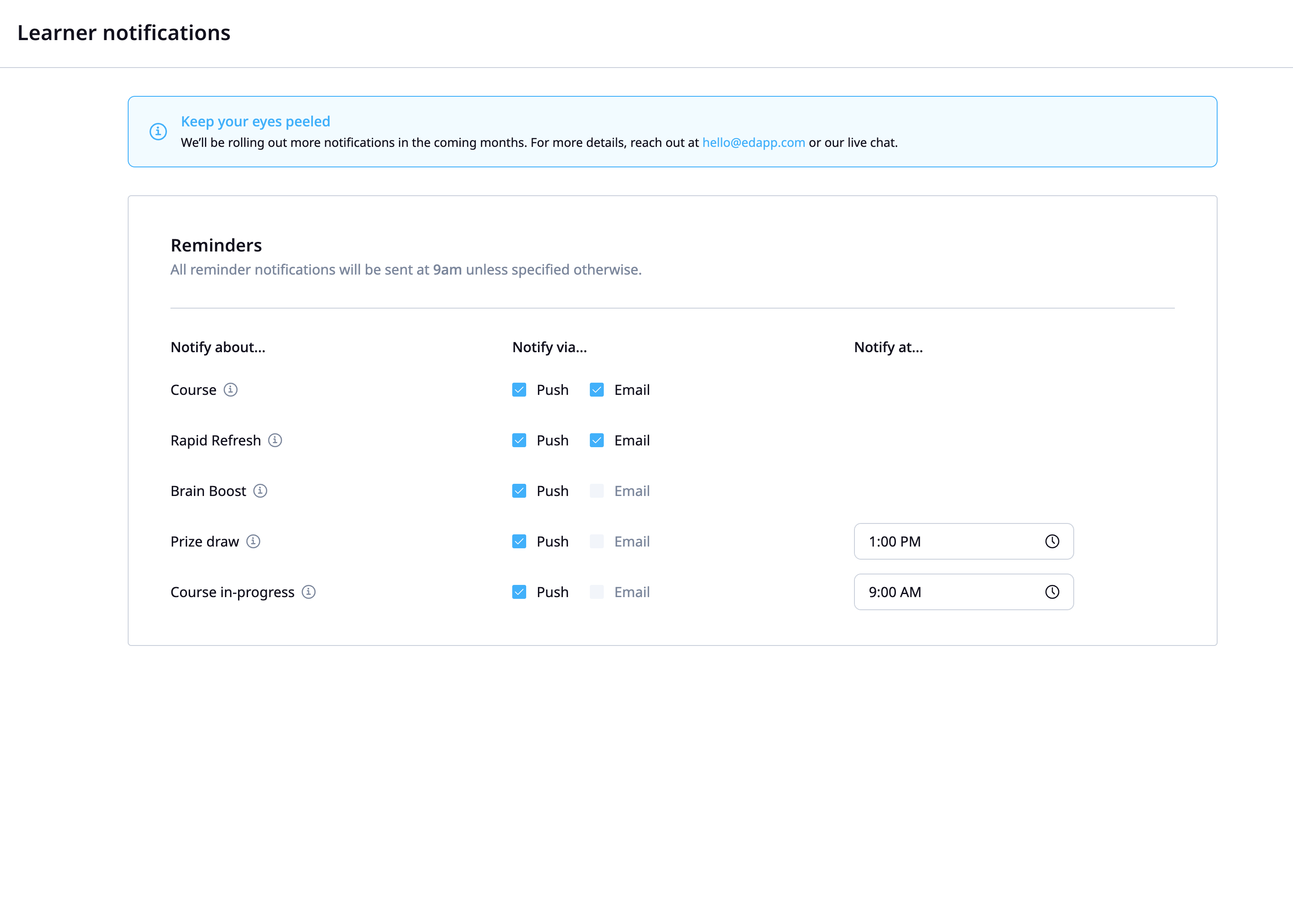 Mandatory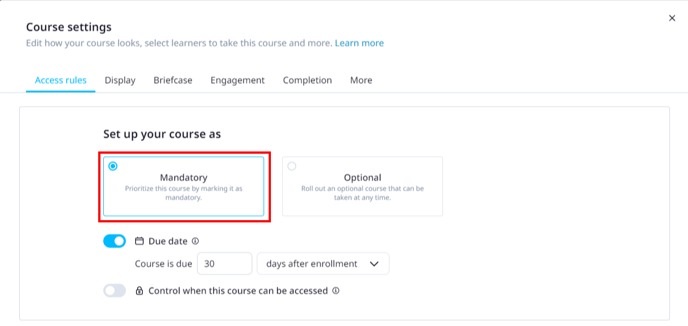 Enabling the Mandatory course setting means the course is labeled as mandatory and will move to the top of the course list on the learner's app.
Dates determine course access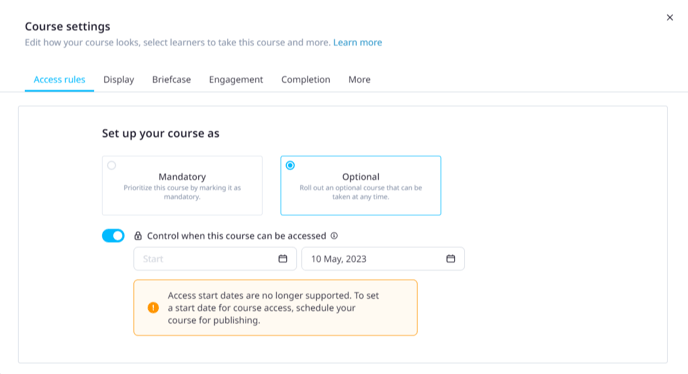 Choose the date picker on the right to set an access end date. After this date, locked content will be visible to users but they will not be able to access the course.
Access start dates are no longer supported and are soon to be deprecated.
Viewing due dates on the Learners App
This section covers some examples of how due dates appear on the Learner's app.
In the example below, the first course is overdue which means it is past the due date hence the 'overdue' bubble at the top of the course.
The second course has a due date of 23rd July, which is visible in the top right-hand corner bubble.