This article outline our top tips for troubleshooting when your learner is having trouble with their app
TOP TIP 1
Usually the learner is just on an older version of the app. We are constantly improving our service to give you and users a fantastic experience. Make sure your learners are on the most up to date version, so they can have the best experience possible. You can check their app version on the "users" section of the "analytics" tab.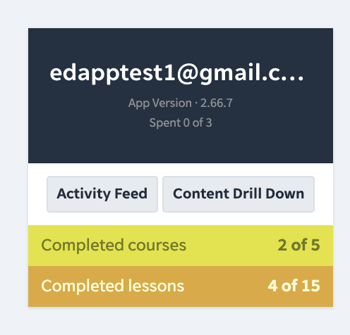 TOP TIP 2
If the user is on the most up to date version of the app, ask them to try logging out of the app and force closing the app, then logging back in. This will allow their account to refresh with any changes to their courses or the features.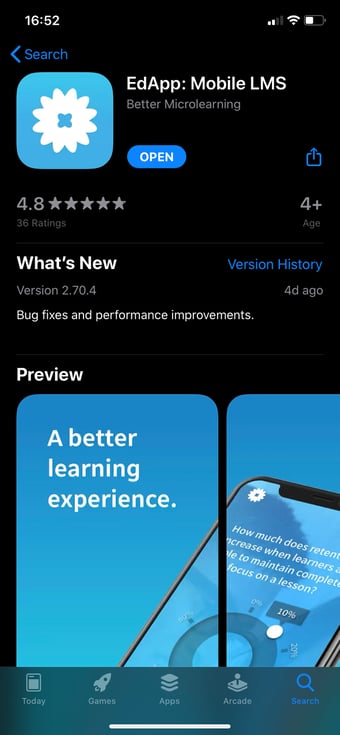 TOP TIP 3
Make sure they have a stable connection. The app may throw up some error messages to the learner if they don't have a stable connection to the internet. If your users are in an area of low connectivity then they can use our offline mode.
TOP TIP 4
If they can't seem to sign up to your organisation's account then they may have individually signed themselves up into their own account. If you think this has happened then please reach out to us on Live Chat or support@edapp.com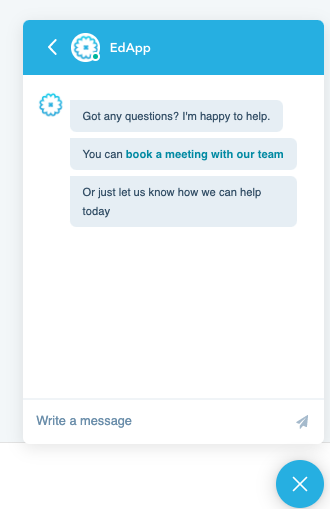 TOP TIP 5
If your learners aren't receiving emails from us for prizing or changing their password ask them to check their junk/ spam folder, so they didn't miss the email. If not your team can whitelist the domains edapp.com and mail.edapp.com. Additionally, the domains that need to be whitelisted for the reset password emails are: mandrillapp.com and optimizely.com.