This article shows the elements within the activity feed page that is found under the 'Analytics' tab.
The activity feed is found under the analytics tab in the Admin portal.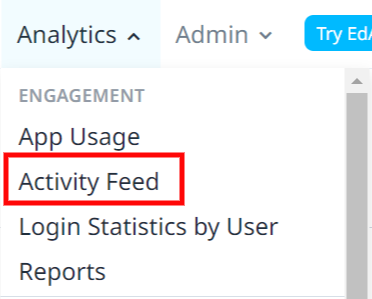 Activity feed time is shown in the local time of the person viewing it on the LMS
The activity feed allows you to see the interactions your learners have within the app. This includes anything from logging in, completing lessons or courses and earning stars.
The page highlights the time that the interaction took place, which is converted into the Admin's (who is viewing the page) timezone on the display. The page also highlights the length of time a user spends on the interaction.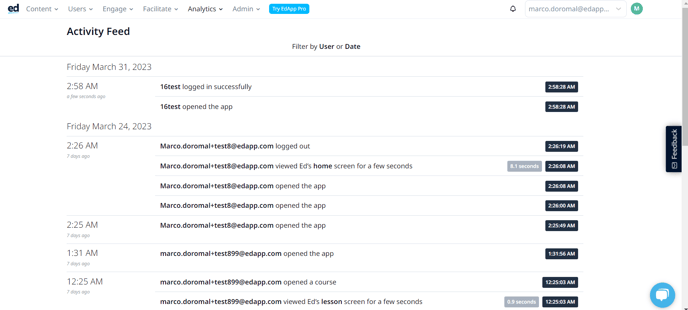 As an example, this page is useful to understand how long some learners took to complete lessons or courses, as well as being able to check if certain users have unlocked certain courses.
The activity feed can be filtered by user or date in order to make it easier for an Admin to investigate interactions for a certain user or on a certain day.
If your company have GDPR requirements that include not being able to show the information on the activity feed for your account, please contact your Client Success Manager or support@edapp.com.
The activity feed is for the learner's app only and not the LMS.