Configure Course Completion Certificates
Easily configure course completion certificates with these easy steps!
Course completion certificates can be configured on the LMS. In this post, you will find easy to follow steps to set up the and add branding to the course completion certificates.
Navigate to the 'Account Setting' drop-down by clicking on your email in the top right corner of the 'Main Navigation'

2. Once in the App Settings, navigate into the 'Certificates' Tab
3. Tick the 'Course Completion Certification' checkbox to enable the feature for the account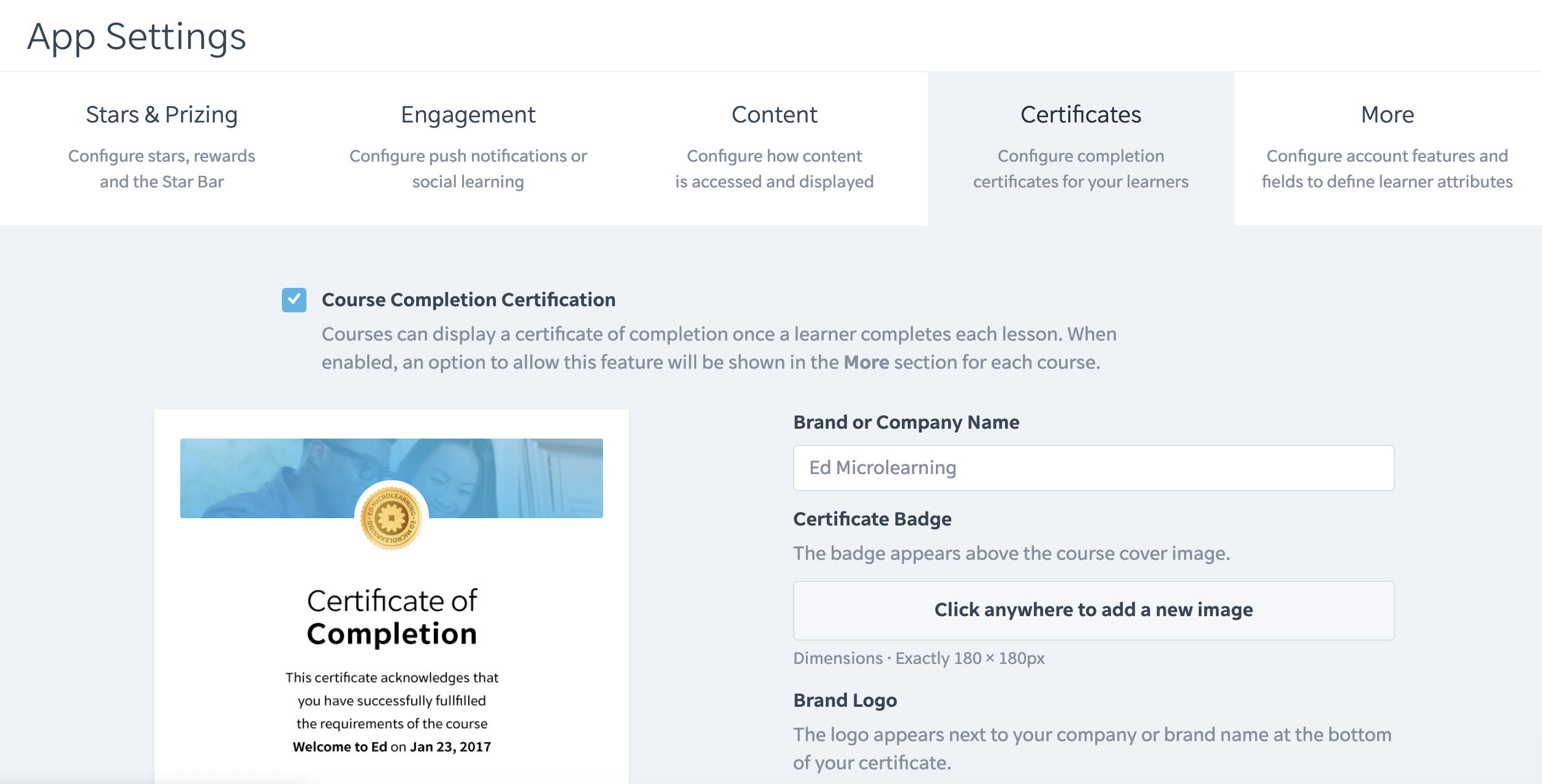 4. Configure 'Brand or Company Name'
5. You may also upload your company's badge, logo and any appropriate cover image to brand the certificates. Please, note the recommended dimensions for each image to have the best result
6. Now the certificate is enabled on the account level and you may choose a course to enable the completion certificate on.
7. Go to you chosen course and click on the 'Completion' tab and tick the 'Completion Certificate' checkbox. The changes will be saved automatically.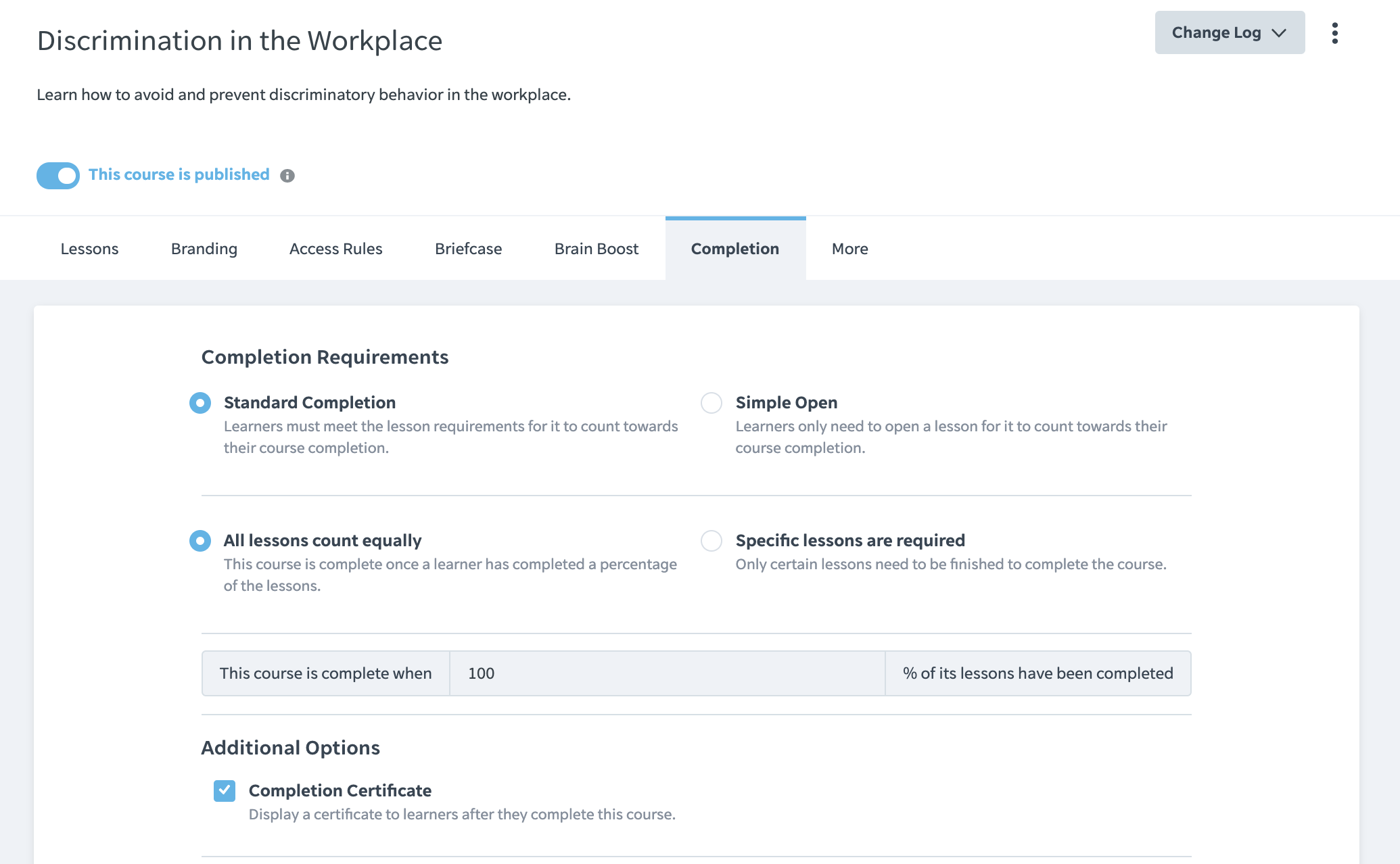 Now, once a learner completes the course, the certificate of completion will be available.