Unlock your best work with AI Create. Create courses at a click of a button – no brainstorming, research, or strike of inspiration necessary.
With AI Create, you can generate microlearning courses in just a minute using nothing more than a topic or keywords.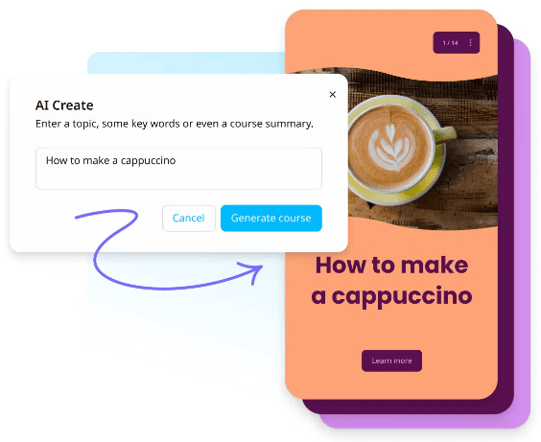 Currently in beta! Please reach out to your CSM or support for early access
How to Get Started
To get started with AI Create, navigate to the Content Page and select "Create" then "Create with AI".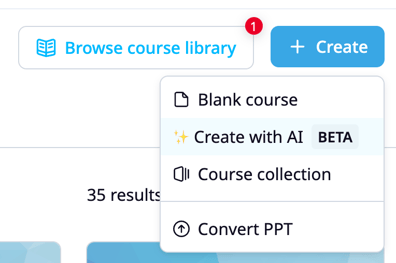 Enter some keywords or even a course summary and our AI technology will work its magic to generate a one-lesson course with a series of slides, complete with relevant images.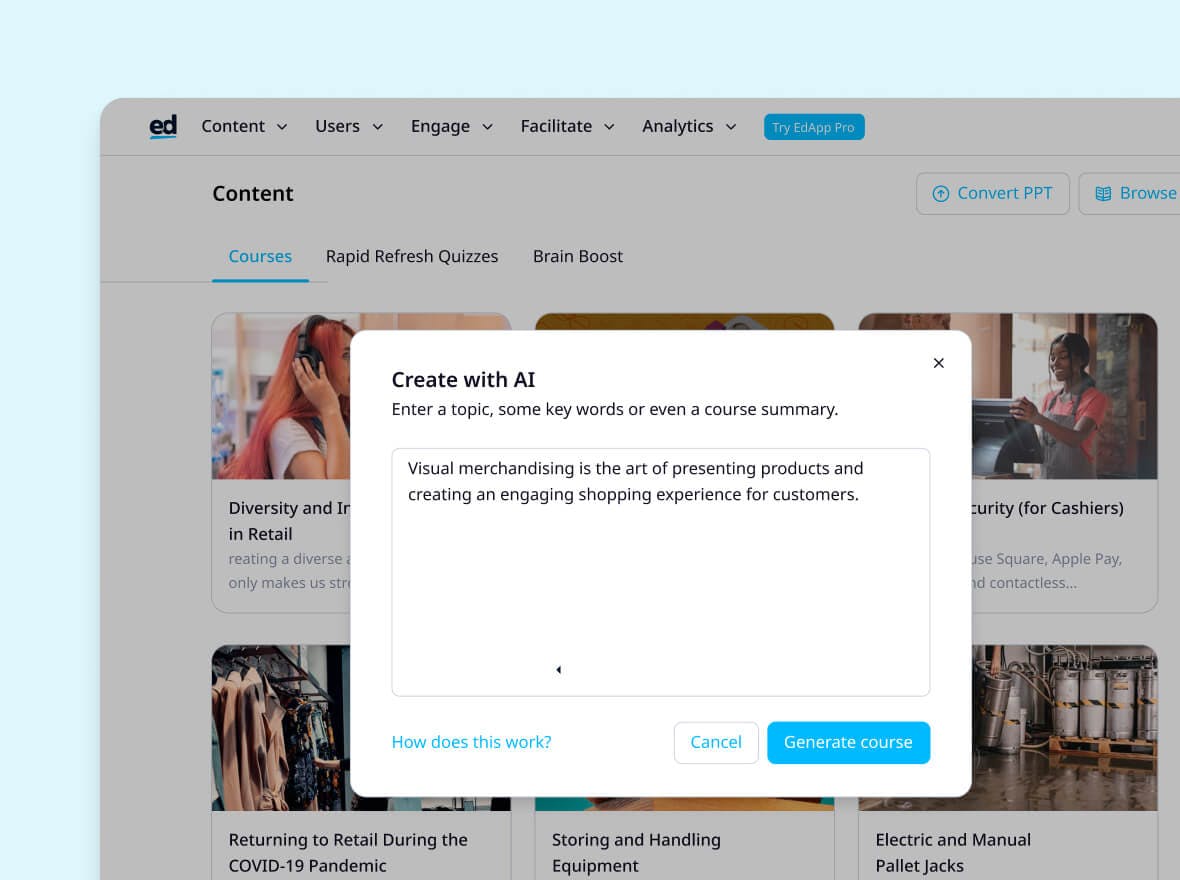 How Does It Work?
At the heart of AI Create is a third-party AI provider that generates content based on the input you provide and we're working hard to refine it to provide you with the best experience.
To ensure that you're using AI Create effectively, we recommend that you avoid submitting personal data or commercially sensitive information. Once the AI has generated your course, take some time to review and edit it to ensure that it reflects your specific needs and requirements.
Our AI Create feature uses Bing's image search to provide you with relevant images for your microlearning courses. While we make every effort to include only free-to-share and commercially-usable images, Bing does not verify or represent that a specific license is associated with an image or that you can use the image under that license. Therefore, it is your responsibility to ensure that you confirm whether you can use the image commercially.
We're always striving to improve our technology, and we're confident that AI Create will be a game-changer for learners and educators alike. With its ability to generate custom courses quickly and easily, it's sure to make your life easier and more productive.