How to send a link or a QR code to your learners to direct them to a specific element on the learner's app
Deeplinks can be used for:
Courses

Lessons

Playlists

Virtual Conferences

Discussions

Assignments

Course Collections
If you have an AD Blocker extension on your browser it may stop this feature from working!
Let's walk through how you can share a deferred deeplink on a course...
Step 1: Click "edit" on the course you want to link.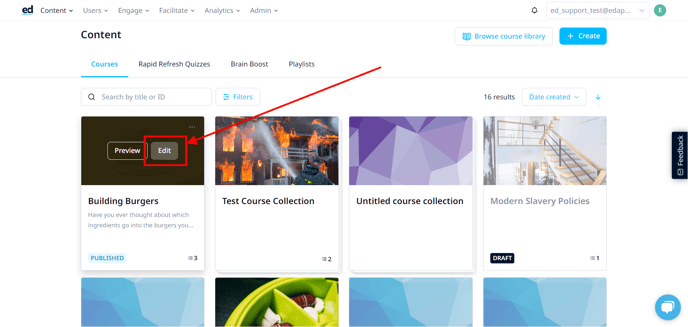 Step 2: Click on the three dots to navigate to the 'Course Settings', and then click "Link learners".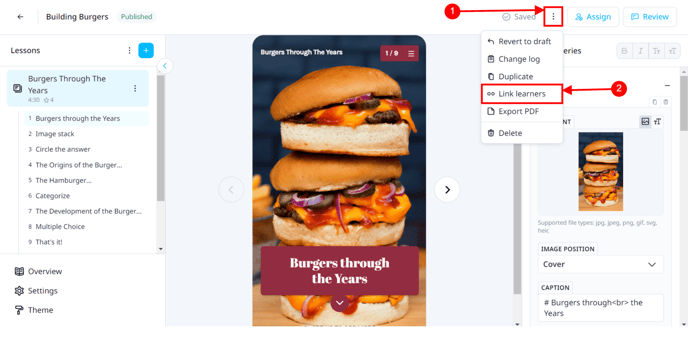 The Link learners option is only available for Published courses.
Step 3: Copy the link or download the QR code.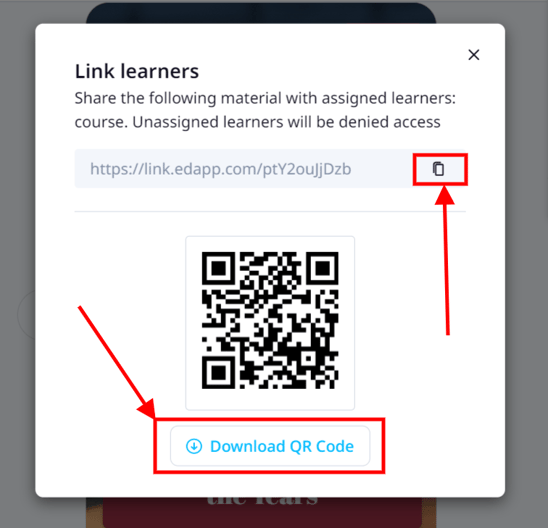 Learners will need to be on app version 2.98.1 or later
Step 4: Send the link/QR code to the learner
If you're logged in and have EdApp downloaded already:

You will be directed to the app and deep-linked into the intended learning material.

If you do not have EdApp downloaded:

You will be directed to the app store to download the app
Click download app

Once the app is downloaded, open the app

Enter credentials and sign in

You will be deeplinked to the intended learning material.

If you have EdApp downloaded, but you're not logged in:

You will be directed to the app's login screen
Enter credentials and sign in
You will be deeplinked into the intended learning material.
If a learner tries to access content that is not currently assigned, they will view a blank state screen that reads 'You don't have permission to access this course. Please contact your admin for access.'

Why is it useful?
We are trying to make it as effortless as possible to get everyone into the specific content and streamline the onboarding process. The aim of this feature is to make sure new app users are getting dropped in the right spot with the least possible steps taken to achieve this.
Admins can create a QR code for training on specific items in the real world.

As an admin, you can use the deferred deep-link to test what a course might look like straight on your phone.