The Find-A-Word template allows you to reinforce keywords into your learners in a fun and interactive way similar to the Word Search puzzle, the classic newspaper game that many people loved.
Slide components
The Find-A-Word template has four main components -- title, words, answer, and timer.
Title - Brief instructions of the game
Words - The words that the learner have to look for while playing the game


Answer - Contains additional information about the correct responses for the game, core message, and incorrect/correct reinforcement statements.


Timer - Lets you set a time in milliseconds for the game's duration, it can be disabled using the "disable" button beneath it. The timer comes with an "out of time" prompt that you can use to add a message to inform your learner that they ran out of time to finish the game.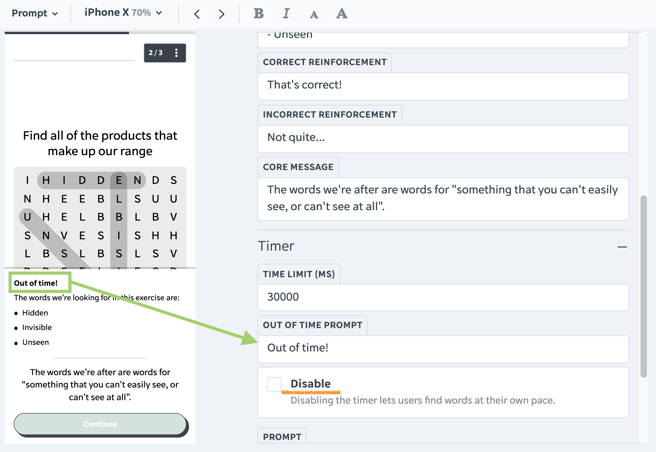 How it works:
This template consists of jumbled letters of words placed in a grid, which usually has a rectangular or square shape and the objective of the learner is to mark all the words hidden inside.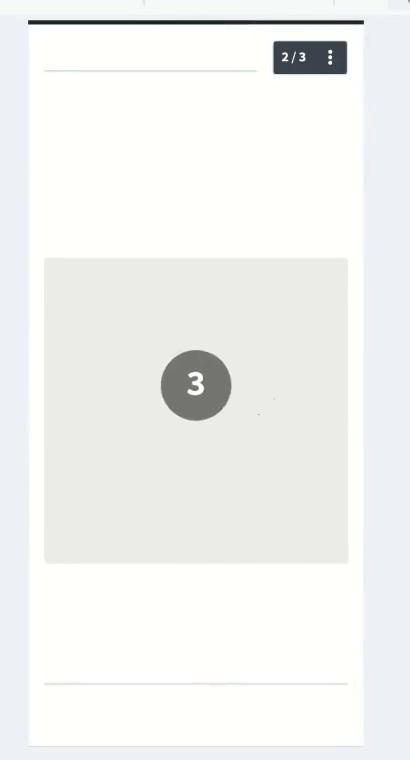 Summary:
The Find-A-Word template is a EdApp's modern version of the word hunt game that everyone is familiar with. The learner has to look for the words you've entered, and they will get an incorrect or correct reinforcement message after answering. This slide is useful in reinforcing short keywords in your lesson.