How to automatically separate the columns in my excel export
Automatically set up your excel to separate columns when downloading exports from EdApp
When you export csv files from EdApp is all the data going into one column, making it challenging to read and change?
No problem, you can follow a few easy steps below to resolve this issue.
Step 1: Open a new excel file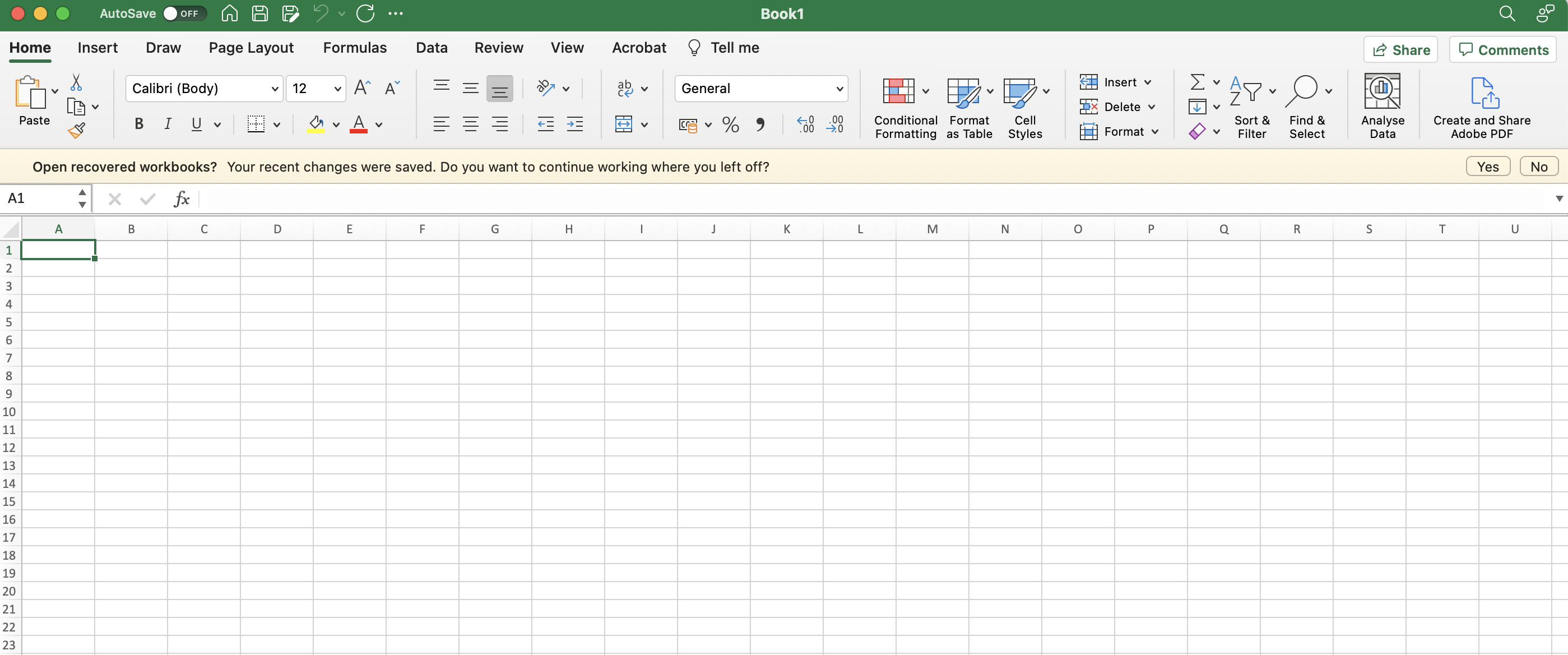 Step 2: Click on 'file' then click 'import'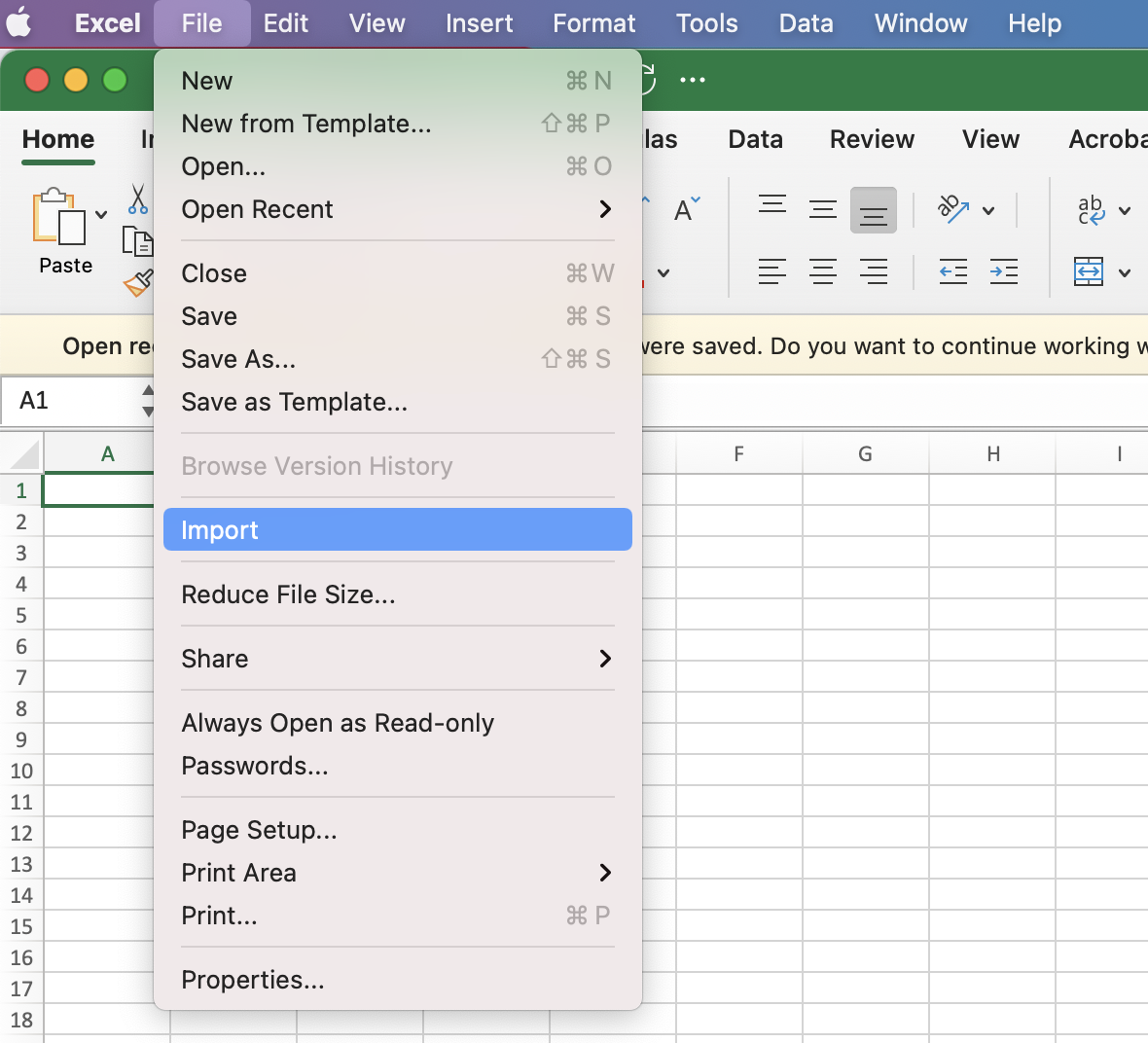 Step 3: Click 'csv file' and 'import'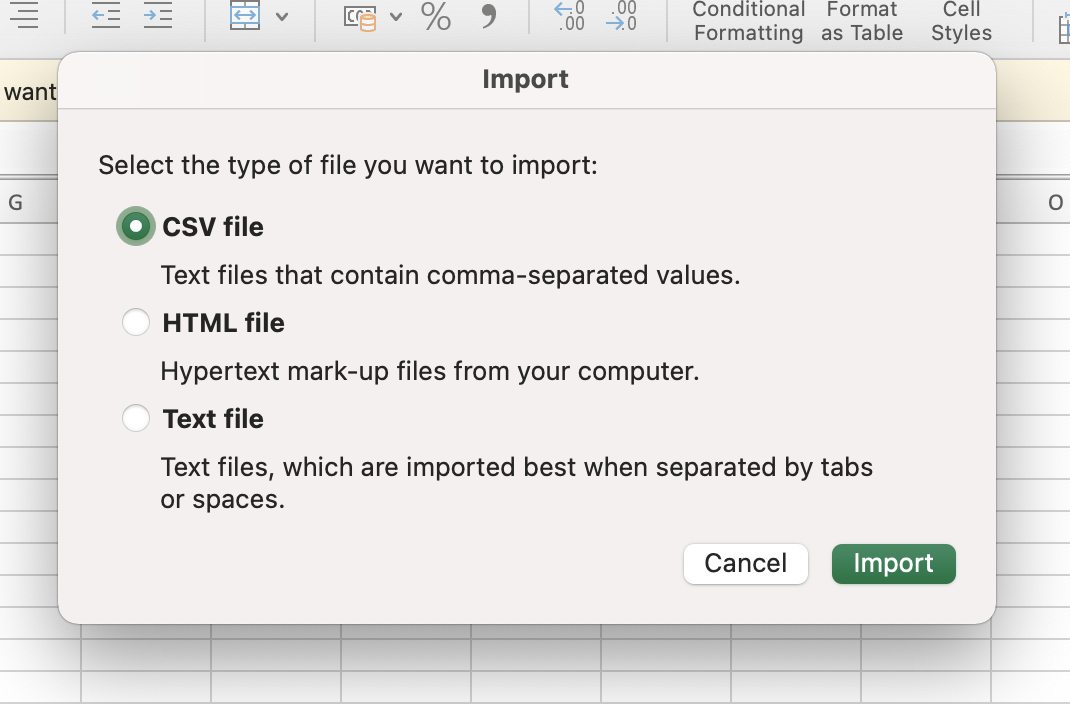 Step 4: Choose your file to import
Step 5: Choose 'delimited' and click next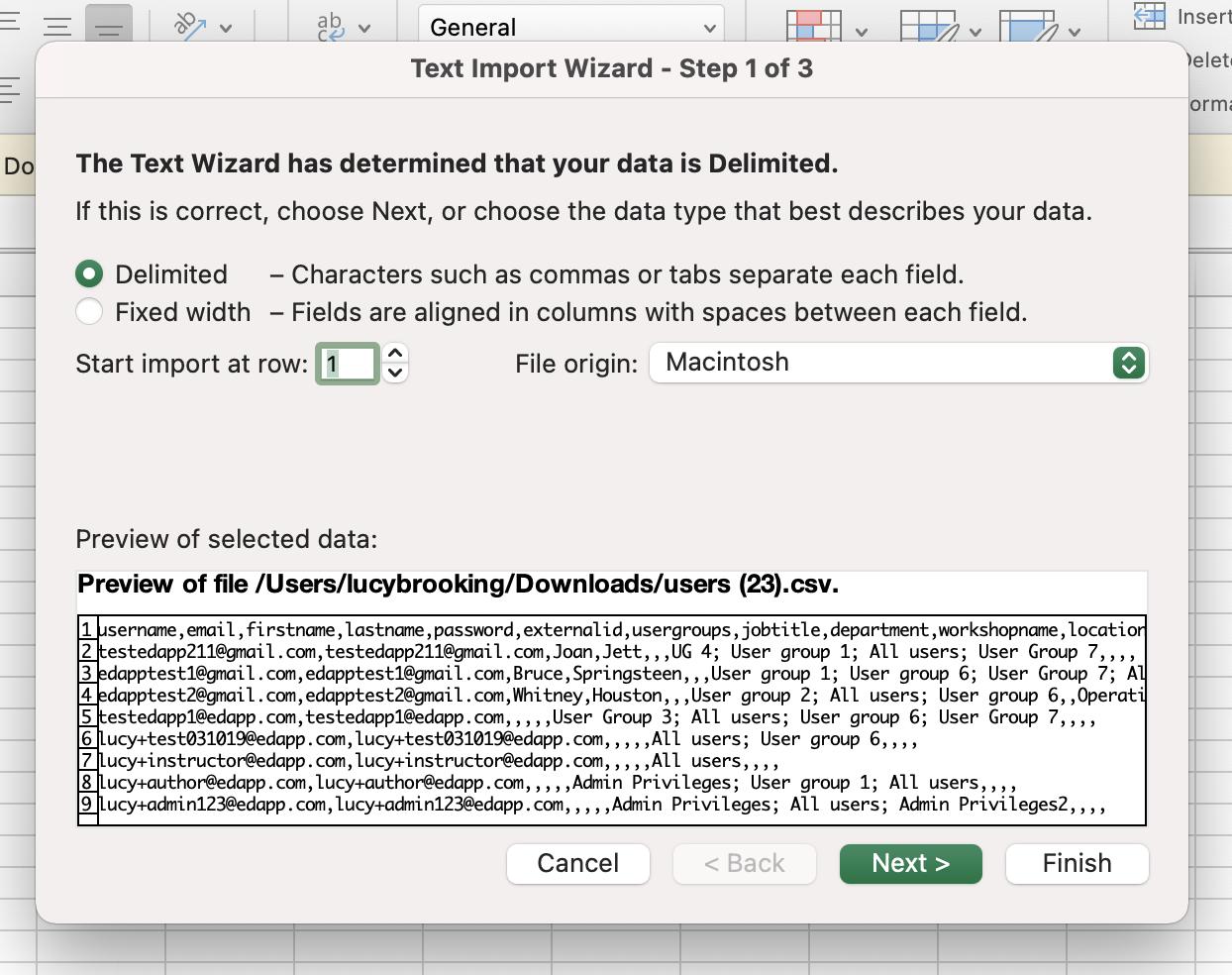 Step 6: Select 'comma' as your delimiter
Step 7: Click 'Finish' and you will have your sheet show as below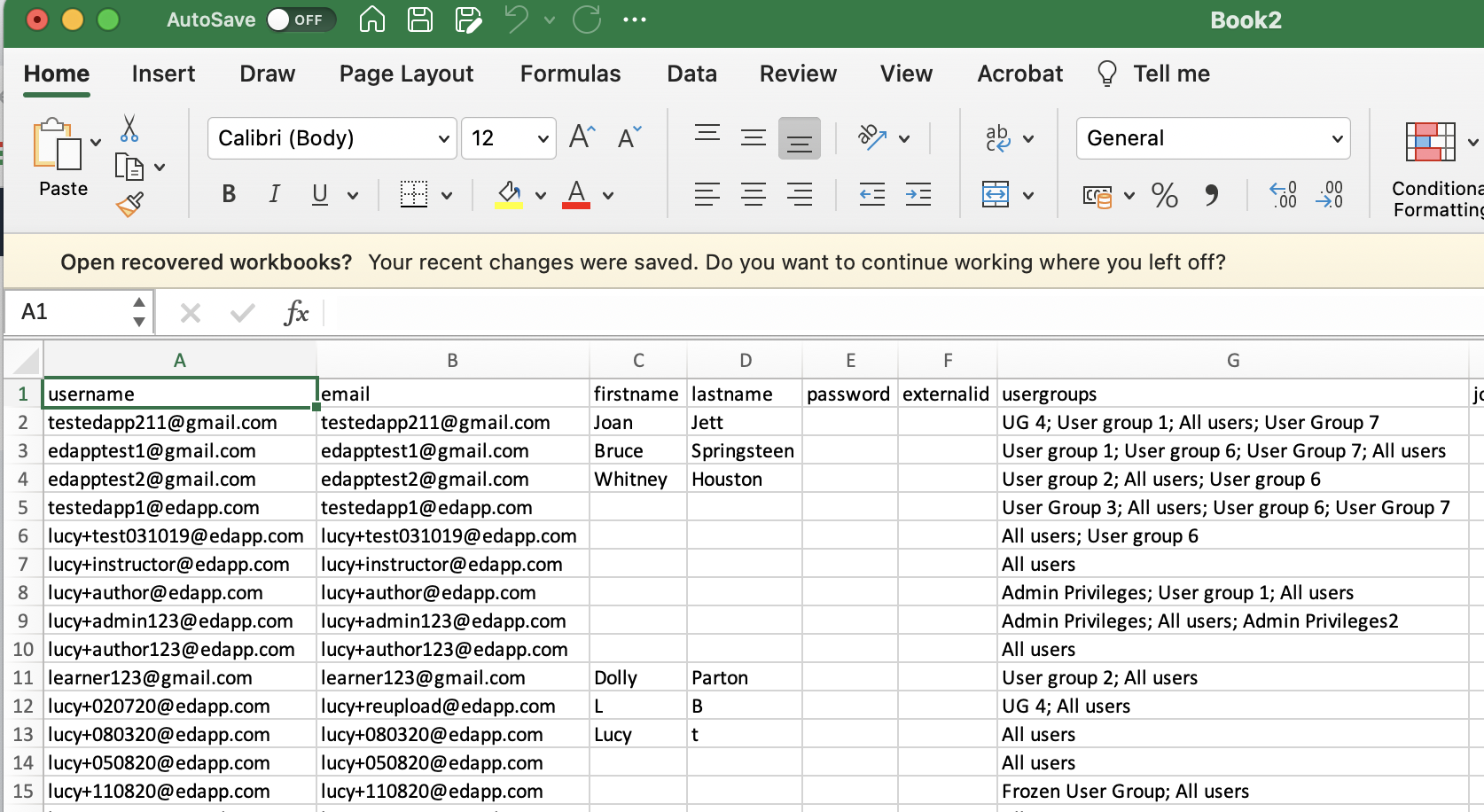 To have this permanently opening as a delimited file, you will need to change your settings in excel.