This article is going to discuss how to claim a prize on the leaner's app
You can earn stars throughout your courseware when answering questions correctly. These stars can then be used on EdApp as a virtual currency to play a mini-game on the Star Bar and win prizes.
So you have been lucky enough to win a prize on the Star Bar! Congratulations, now it's time to claim your prize.
Step 1: Access the Star Bar from your app
Head to the menu in the top left corner and click on Star Bar. Once you are here you will see the current mini-game that is running, or you will be prompted that there are no games currently running.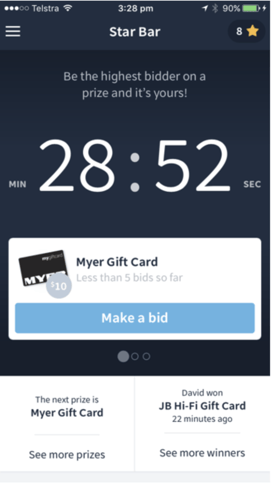 Step 2: Click on claim my prize
You will see a purple gift icon that says 'Don't forget your prize. Claim it now!', click on this icon to get started claiming your prize.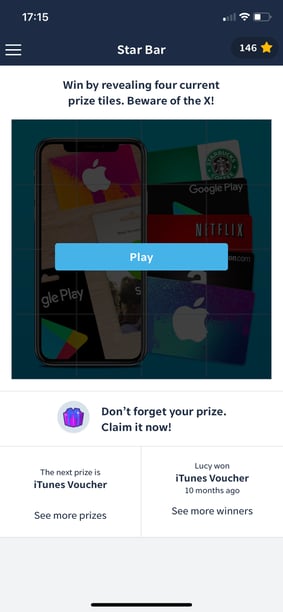 Step 3: Fill your details into the claim form
Make sure you confirm your email address is correct and add your first name, last name and your advice. This is to give some tops to other players on how to win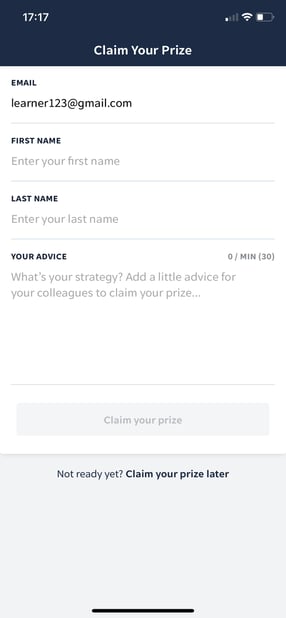 TOP TIP: if you are struggling to get past this point, it is probably because you haven't entered the 30 character minimum on the advice form. Make sure you do this and then you will be able to proceed.
Step 4: Check your emails for you prize details
Head to your inbox to look for your instructions on how to redeem your prize. If it is an e-voucher you can redeem it straight away, if it is a physical prize there will be instructions on what to do next!
Now enjoy your prize and keep earning more stars to be in with a chance of winning more prizes!