Copying Slides/Lessons/Courses
How to duplicate or copy a lesson into another course
This article will summarise how to copy a lesson within your account
Copying lessons can be a very useful tool for authoring. You can copy a lesson in order to build a second version of that lesson or use it as a skeleton for a new lesson all together.
It is really simple to copy a lesson on EdApp by following the instructions below:
1. Go to the lesson that you want to copy
2. Go to 'Lesson settings'
3. Go to the 'More' tab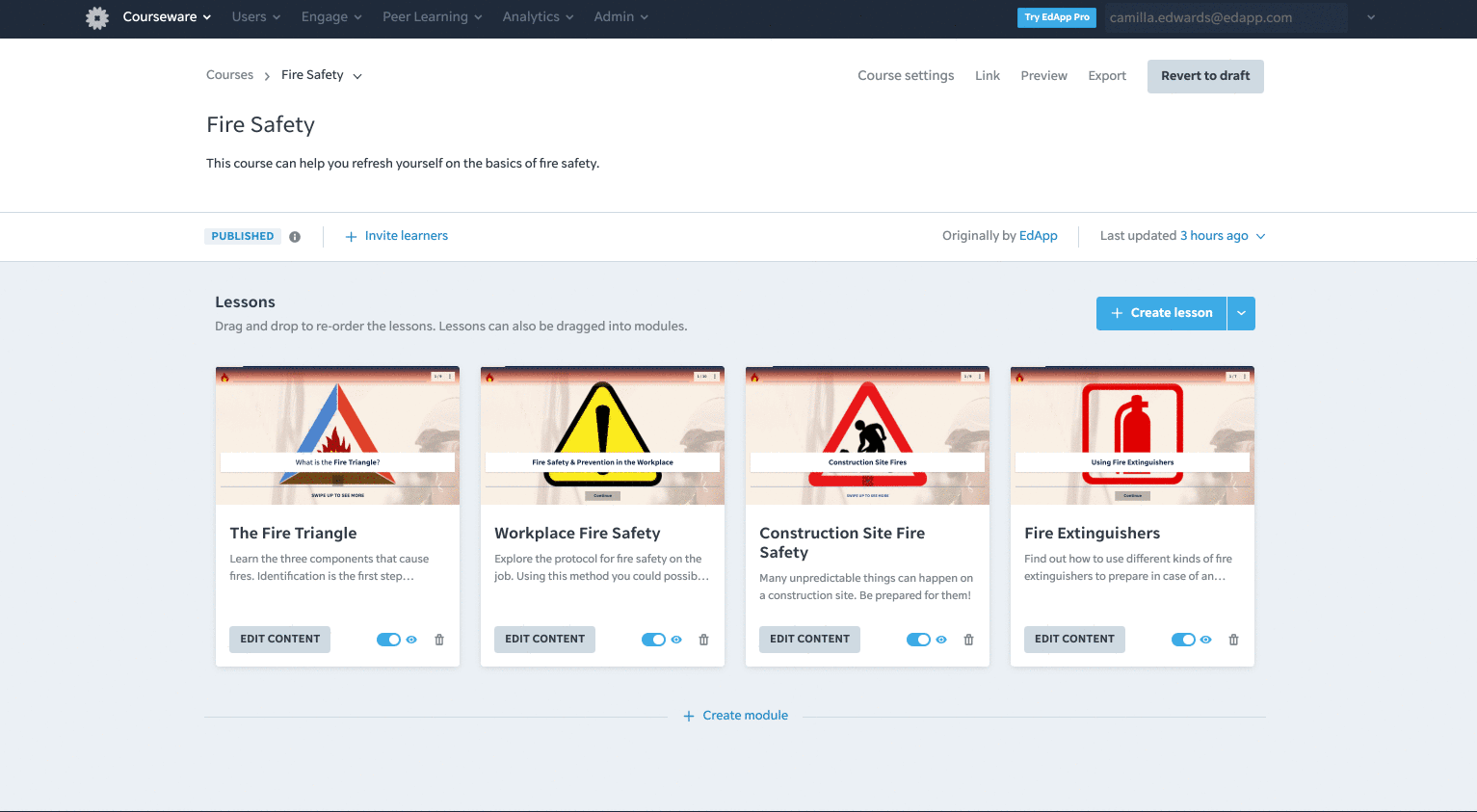 3. Chose which course you want to copy the lesson to
4. Click confirm
Once you have followed all these steps you can head to the selected course and see your copied version of the lesson.
Top Tip:
Make sure you rename the lesson so that it is easier to recognise in analytics