Learn how to customize your course landing page for EducateAll users with courses in the content library in order to promote your publicly-available course
Once a course is published to the Content Library, a landing page will automatically generate on edapp.com. As an admin, you have the ability to customise this landing page to give your course extra value.
This feature is available for admins with courses in the public Content Library, on an Educate All plan.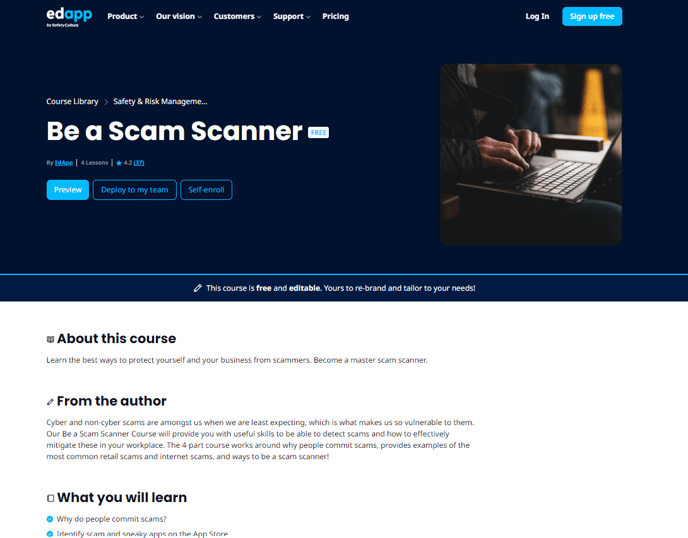 View our live example: Be a Scam Scanner
Step 1:
Navigate to the Course Settings of your selected course.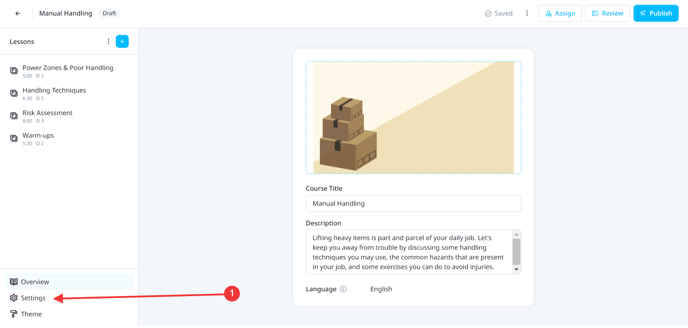 Step 2:
In the Content Library tab, fill out the Course overview box.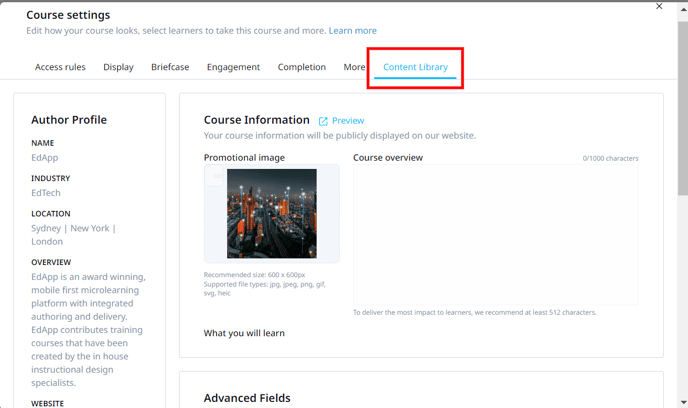 We recommend at least 500 characters (max. 1000) to give learners a good understanding of the course. What should they expect? What will they learn? How can they make use of this course? Think of answering these questions to get learners to enrol in your course.
Step 3:
Upload a Promotional image of 600 x 600px. On the landing page, the promotional image will appear next to the course overview under links to enrol in the course or use it to train a team.
Step 4:
Add course takeaways in What you will learn. These will be displayed as bullet points on the landing page.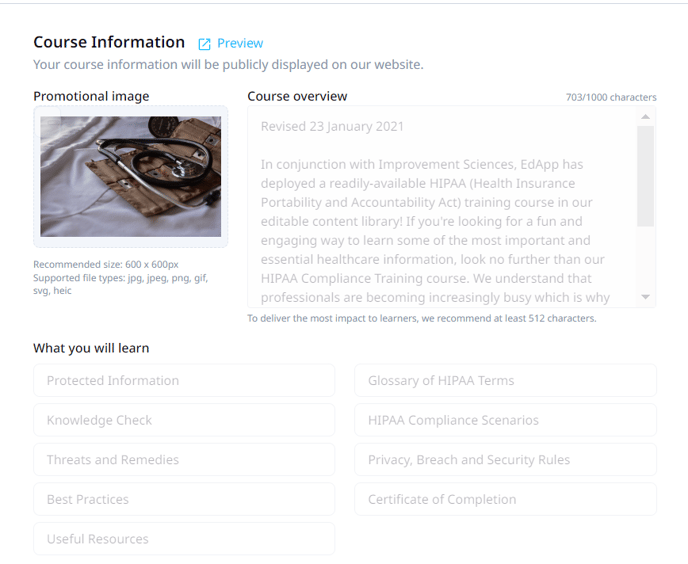 You can also review your Author Profile from here. To make any changes, click Edit to be directed to the author profile configuration page. Your Author Profile will display on the course landing page.
Once all steps are completed and the course is published/available in the Content Library, head over to edapp.com to find your course. Don't forget to promote it yourself by sharing the URL!