How to download and save your lessons as a PDF
Admins can download and save copies of their lessons as PDF files.
This is a good option if you'd like your reviewers to be able to provide you with feedback on specific slides in your lesson. They can simply make comments in your PDF export and then you can implement the changes in the Authoring Tool.

To do so, follow the steps below:
1. Go to courseware and find the course the lesson is in.
2. Click edit on the course.
3. Click the lesson to export/review.
4. Click the settings icon.



5. Go to the 'More' tab, and click 'View lesson content".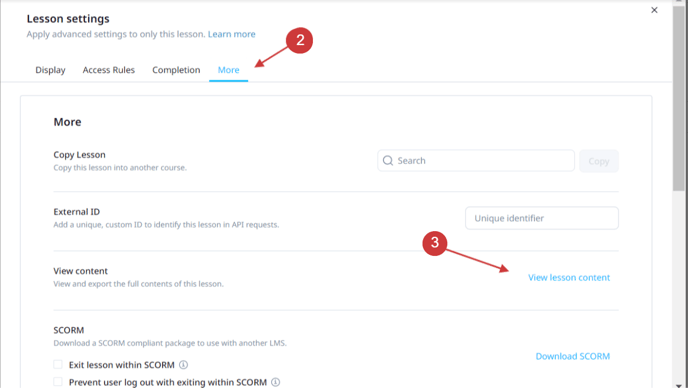 6. Wait for the word Print to appear > click Print > Save to PDF.