How to Use an Invite Code as a Learner
This article will show a learner how to use an invite code when signing up for an EdApp account
Step 1: Download EdApp
EdApp is a mobile app, and while you can also access your company's training on a desktop at web.edapp.com, it is best viewed on mobile. To download, visit the App Store and download EdApp: Mobile LMS or Google Play Store and download Ed.
Step 2: Invite Code
An invite code is a unique code associated with your company's account. If you have been provided with one, press 'Create an EdApp account', enter your email and then enter the invite code on your mobile device (or click 'Learn' under the 'Log In' tab on the main website and then follow the same steps).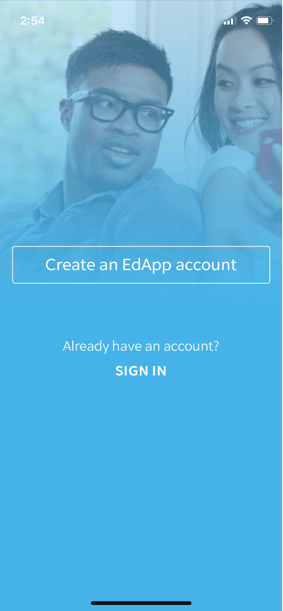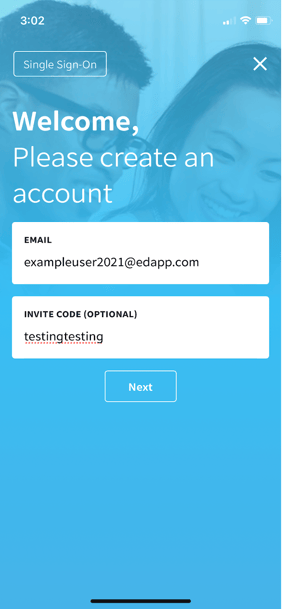 After you enter in your email address and invite code, you may be prompted to fill out more information. This is set by your company and will make it easier to identify you as a user.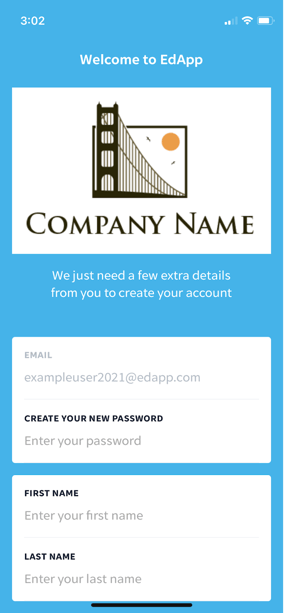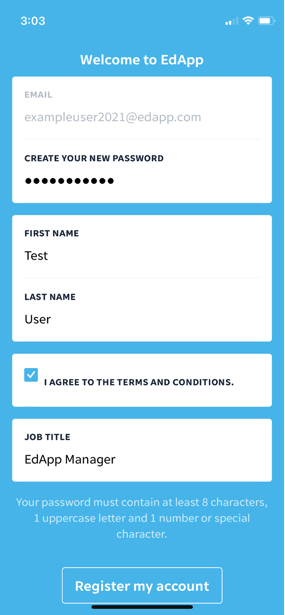 Once you have entered all required information, tap on "Register my account" and you will be brought to your company's course home page, and you have finished the registration process!