Learner Guide To Accessing Completion Certificates
Find out how to access your course completion certificate
If the admin of your account has configured a certificate for the course you have completed you will be able to access it very easily.
Firstly, you need to click on the course that you want to find the completion certificate for.
Then you will see just under your completion bar the section for your course completion certificate.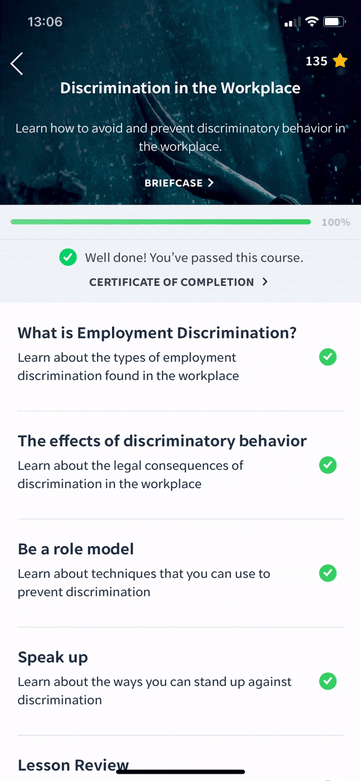 Click on "Certificate of Completion" and your certificate will be opened in a browser page. From here you can download it, send it to numerous apps or even contacts.
If you cannot see the completion certificate area on your device, this could be because this course does not have a completion certificate available or you have not finished the course to receive it.