How to win prizes in EdApp
If your programme administrator has enabled prizing for your cohort, you'll have the chance to earn Stars, EdApp's digital currency. You'll then be able to play these stars for a chance to win some of the great prizes your Admin has set up.
This guide covers how to earn stars and how you can use them to earn prizes.
Earn Stars
Stars are assigned to lessons and earned by answering questions or achieving specified scores in games. As you progress through a lesson, you'll be notified when you have earned stars. You'll also see a recap of the stars you've earned at the end of the lesson.
You can always check how many stars you have in your account in the top right hand side of your app screen. Alternatively, you can view this in the My Performance section of the app.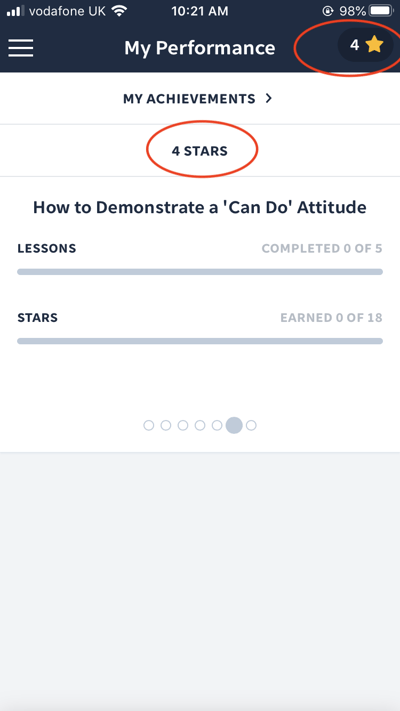 Win Prizes
If your Admin has configured prizing for your cohort, you will see this by clicking Star Bar in the left-hand pane of the app.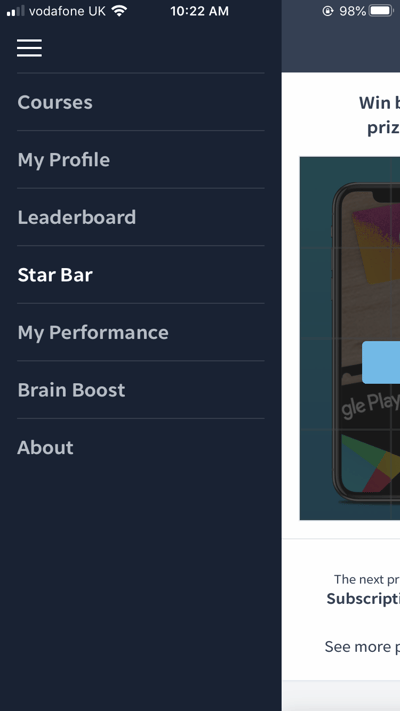 You'll be able to play your stars in the pre-selected game and see what prizes are available.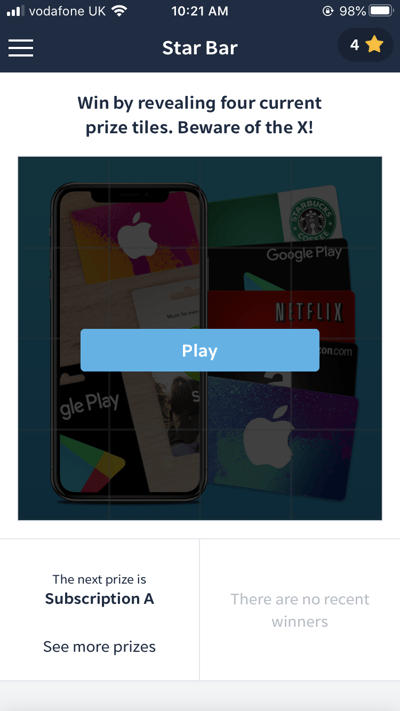 You'll be notified directly on the screen if you win a prize.
Redeem Prizes
Upon winning a prize, you'll be able instructed to Claim it and enter a line of advice to your fellow users. This can be any positive message you'd like!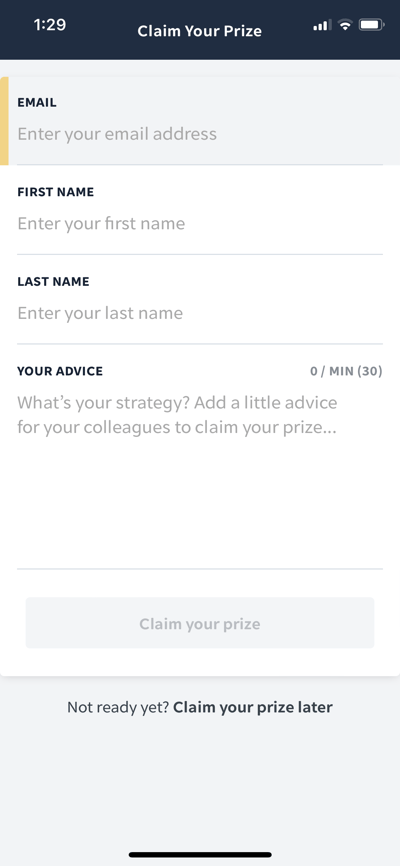 You'll receive your prize redemption instructions via email. Simply follow the instructions to redeem!