Learner's Guide to Achievements
You earn Achievements as you progress through your program. Learn how to unlock them here.
Achievements are special badges that you earn for reaching various milestones in your program. They'll pop up automatically on your screen when you've achieved the milestone and you can also track them in your Performance section of the Learner's App.
Achievements are earned when you reach certain milestones, like completing your first course, playing the Star Bar for the first time or finishing a series of lessons. Challenge yourself to earn them all!
View Available and Earned Achievements
Navigate to the Profile page by tapping the icon on the right of the bottom navigation bar.

Click "See all" on the Achievements box to view all your achievements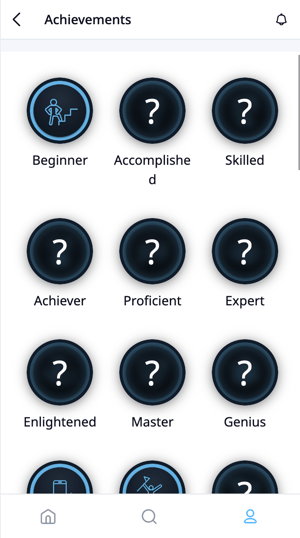 3. Once you've started earning Achievements, you'll see the badge icon appear here. You can also see what some of the available Achievements are.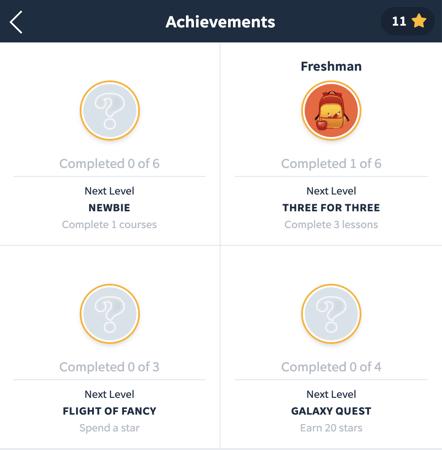 4. Remember, the Achievement will pop up on your screen as soon as you've reached the milestone! Keep checking back to collect them all!