Learn how to use the assignments feature as a learner
Assignments are where you will find a question or task to which you will answer through a submission. The assignments are set by the admin of your account. It can then be graded as pass/ fail/ try again by the Admin/ Instructor who will also leave feedback as a comment for learners.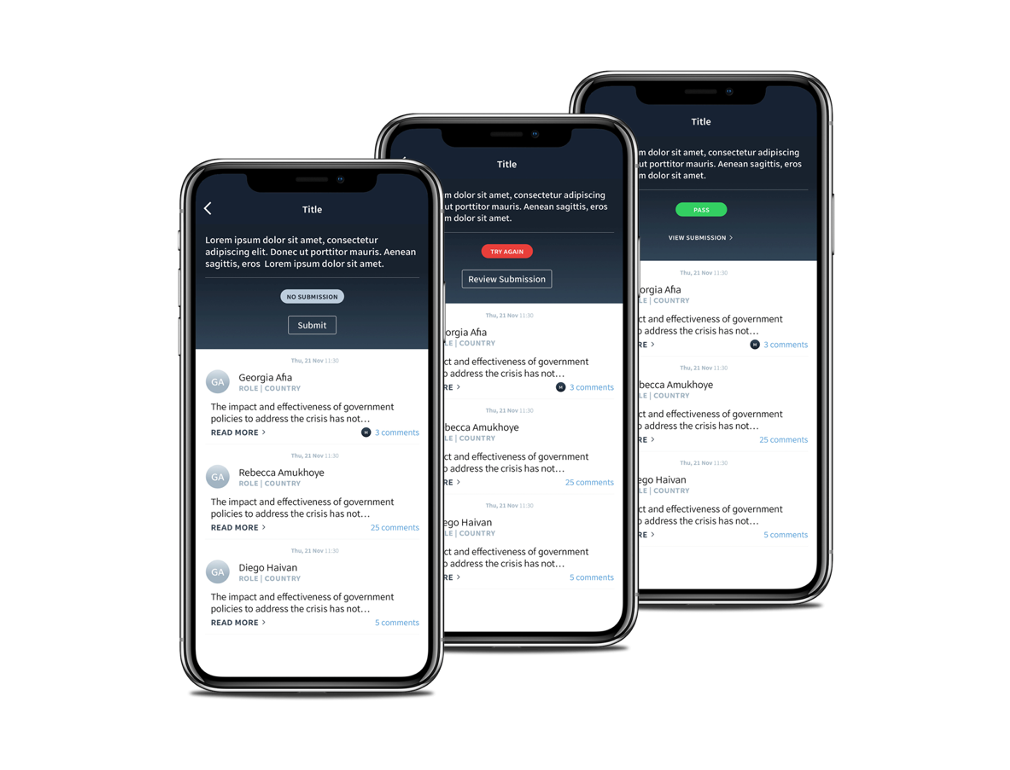 When you click onto a course you will be able to see all types of lessons configured by the admin (lessons, assignments or discussions) with a visual indicator to help differentiate.
If the assignment has been set as mandatory:
Once you click into the assignment, there will be two status': 'Complete' and 'Incomplete'. You can click the status icon which will lead to a pop-up message that shows the requirement to complete this assignment. After viewing the requirement, you can click 'ok' to close the message.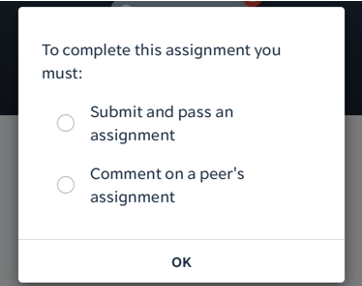 If the assignment has been set as optional:
You will not see a status button.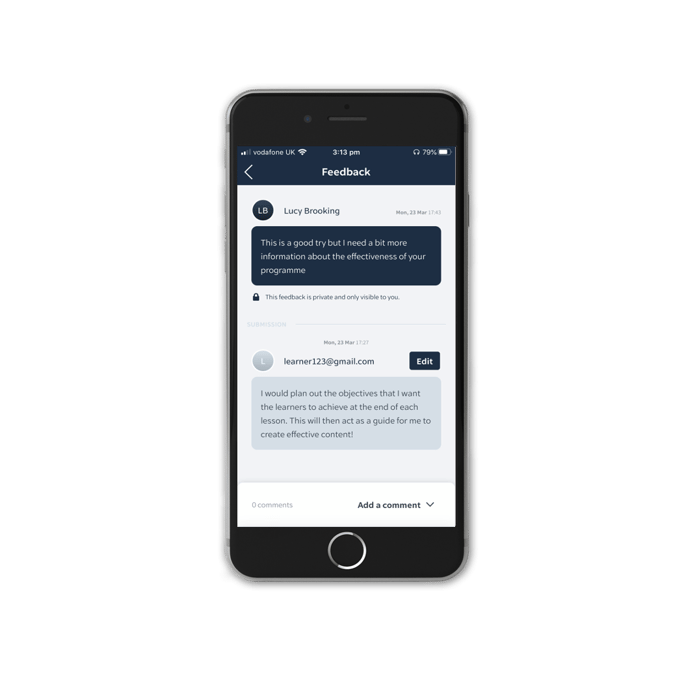 You can click into the assignment and it will direct you to see all the submission available if you have already put forward your own submission. You will not see other learner's submissions until you have submitted at least one attempt yourself. If you have not yet put forward an attempt they will only see the screen to enter a submission.
Once you click on the submission you have entered, you will receive a grade from the admin which will appear at the top of your screen when on the assignment. This will guide you to what they need to do next e.g. "try again" means you will need to re-submit a new version of the assignment.
You will also be able to see the direct feedback that you received from the Admin with a prompt underneath that it is only visible to you.
You can then scroll down to see any comments on your submission, these comments will also be visible to any of learners who have access.
You can watch comment threads on submissions that you have access to. You will have a visual identification of the posts you are watching within the app. Learners can turn this on and off for as many threads as they would like to. You will also receive push notifications for new activity on the threads and will see 'unread replies' when in the app. You will receive a prompt in the app to tell them that notifications have been turned on for you to follow the post.
Learners are able to change their submission as many times as they would like to, but this will be sent back to the Admin to be regraded each time.