Learn how to use the discussions feature as a learner
Discussions is a 'forum' style feature where you are given questions or topics to begin a peer-to-peer and/or peer-to-admin conversation.
These may be mandatory or optional in order for you to complete your course. Discussions are similar to lessons as they sit within a course but have a different style to lessons.
When you, as a learner, open a course, you will see all the lesson types the admin has added (discussion, assignment or lesson). You will also see icons and text that distinguish the lesson types, as well as the title and discussion prompt.
You can click into the discussion and it will direct you to the discussion forum. You can usually see all the existing posts in a discussion depending on how the admin has configured the visibility.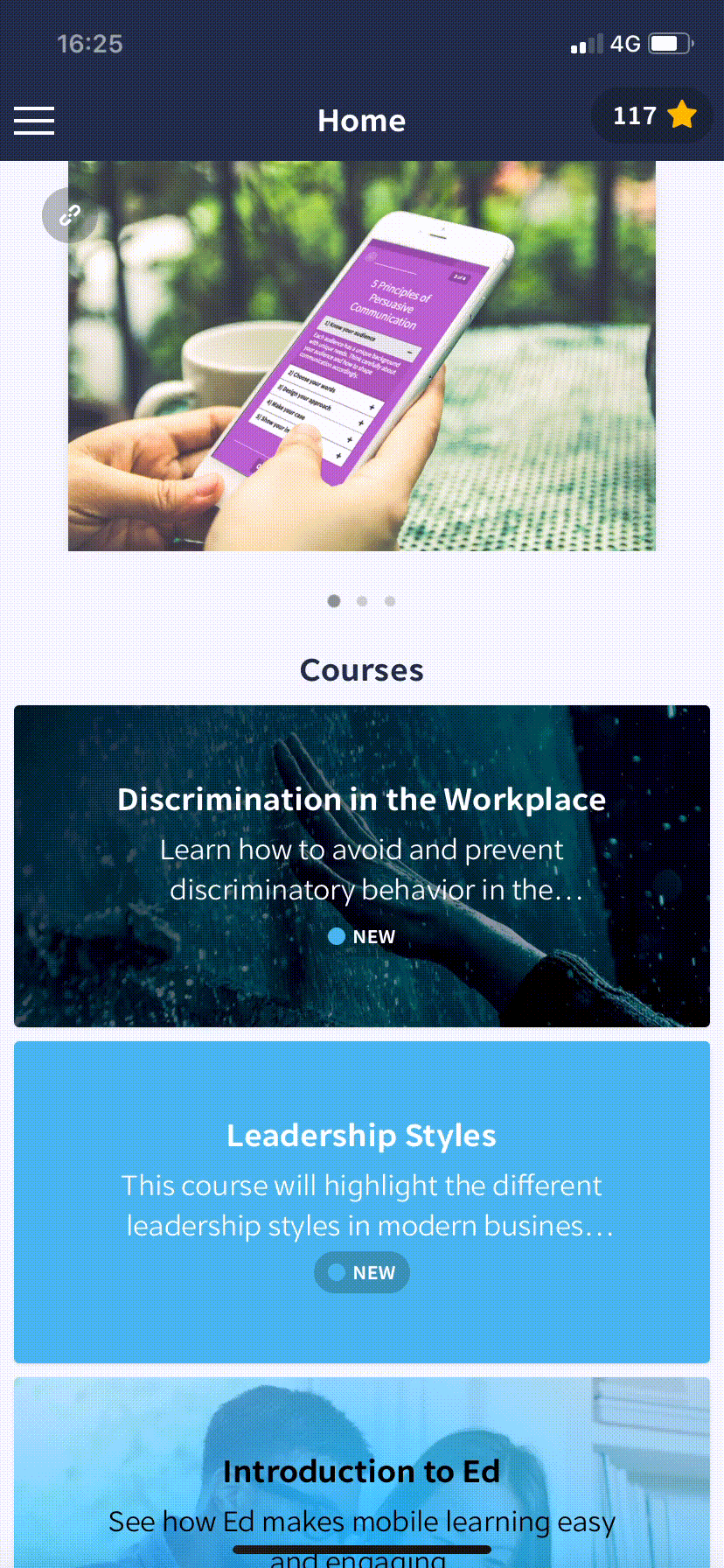 If the discussion has been set as mandatory:
Once you click into the discussion, there will be two status' a learner: 'Complete' and 'Incomplete'. You can click the status icon which will lead to a pop-up message that shows you the requirement to complete this discussion. After viewing the requirement, you can click "ok" to close the message.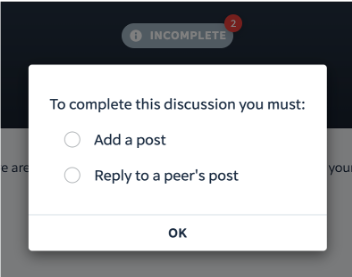 Once you have completed all the required tasks for the discussion you will see a "completed" symbol.

If the discussion has been set as option:
You will not see a status button.
You will also have a visual indication of posts you are watching or can choose to watch certain posts and receive notifications. If you are watching a post you will receive push notifications for new activity. You will also see any 'unread replies' as a visual indication on posts you are watching when in the app.
You will only see notifications is they are enabled on the app.