Copying Slides/Lessons/Courses
Move, duplicate and copy lesson slides
Sometimes your courses may feature similar content or lesson structures. To save you from setting up slides from scratch, you can import established templates from another course or lesson and even duplicate slides within a lesson.
Content
Import slides from other lessons
Navigate to the lesson -slide you would want to duplicate > Click the 3 dots beside the slide title > Click duplicate.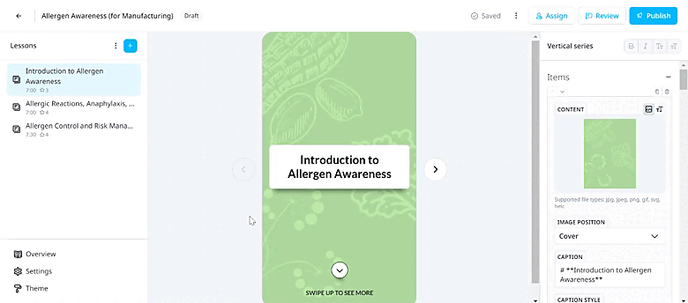 Import a slide from another lesson
To import a slide from another lesson, click 'New slide' on the lower part of your selected lesson. You'll be able to search for the relevant course, lesson and choose the slides you would like to import. Click "Add to Lesson" and these slides will appear in the lesson.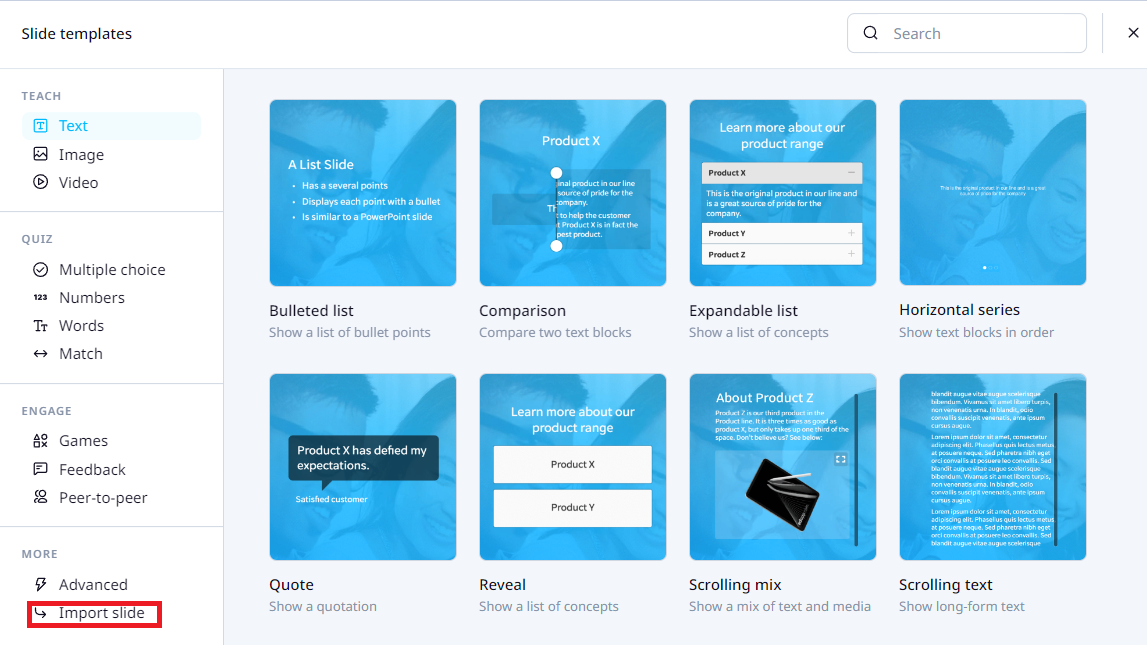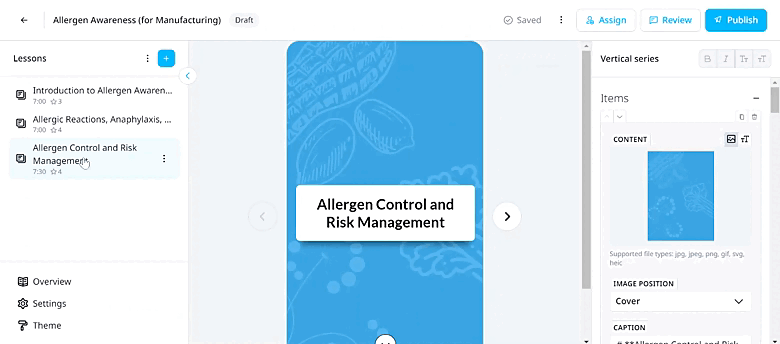 Move slides within a lesson
It's very easy to drag and drop the order of slides you would like displayed in a lesson.