Easily publish a course in these simple steps!
With our Authoring Tool, you can easily configure course access. When courses are drafted, only those with Administrator, author, or reviewer-level permissions will be able to view a course. When you are ready for learners to see the course, you can publish it.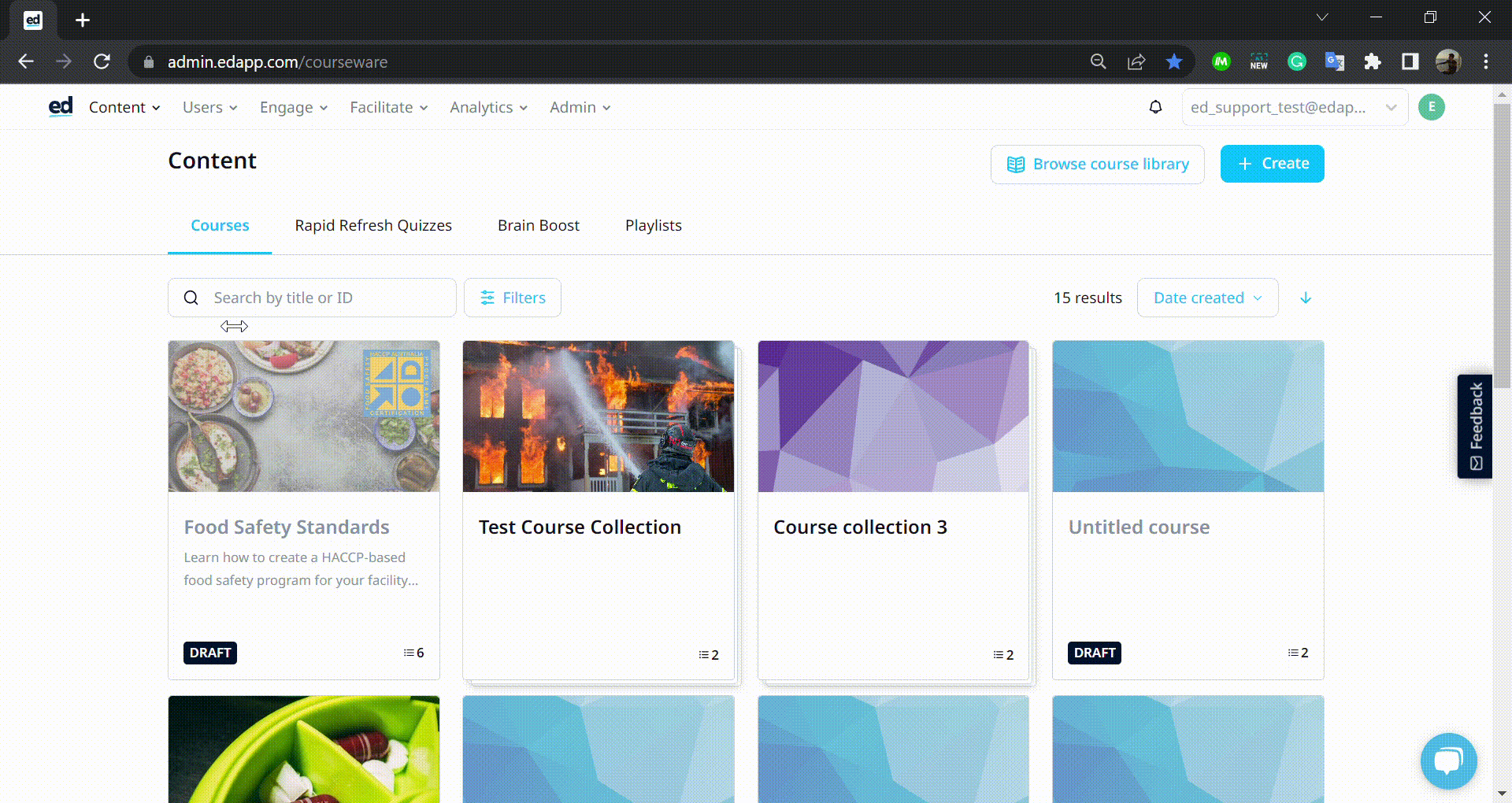 1. Navigate to the 'Course' pane for the course you'd like to publish
Courses will appear as draft until you choose to Publish them.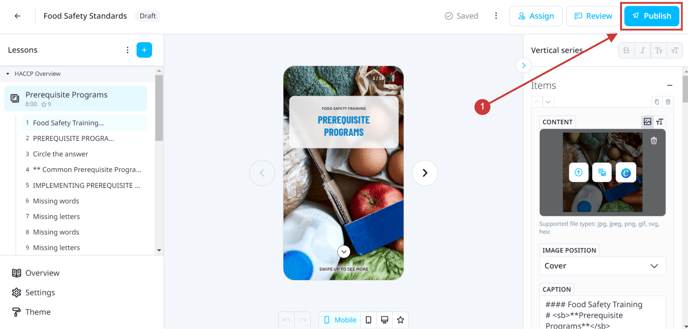 The Publish course modal will then be displayed where you can choose to Publish Now or choose to schedule the course publishing for a later date.
If you choose to schedule the publishing of the course, it will be published on the selected date at 12am in your local time. Learners won't see the course in Learner's App until the scheduled publish date.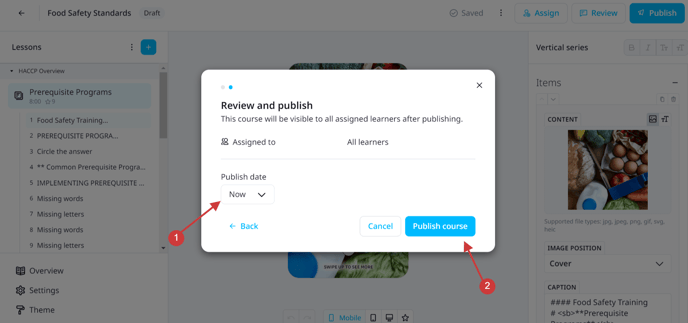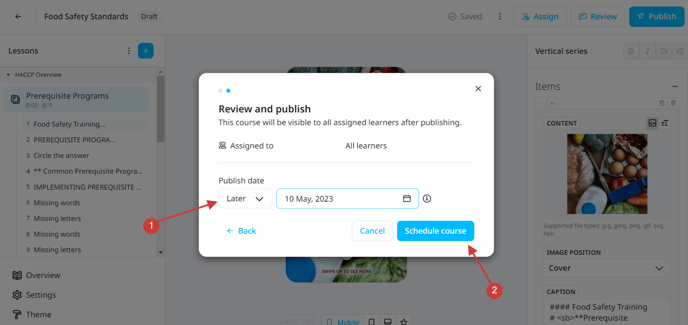 Once you have scheduled a course for publishing, you also have the ability to reschedule the date you would like it to be published, by clicking the Reschedule button.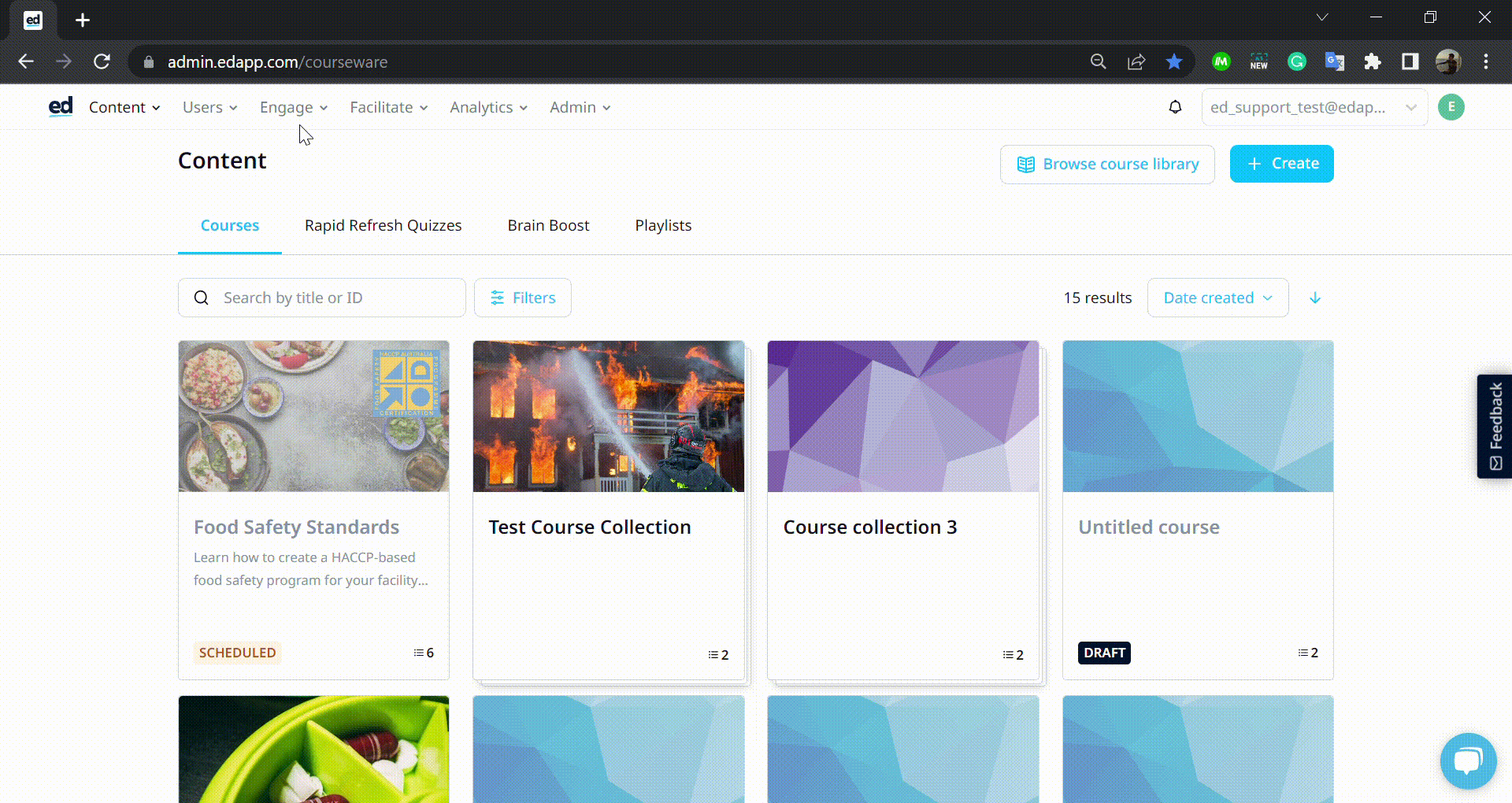 2. Hide individual lessons within a course
To hide a lesson within a course, simply navigate to the lesson and click on the triple-dot menu, and then click the eye icon.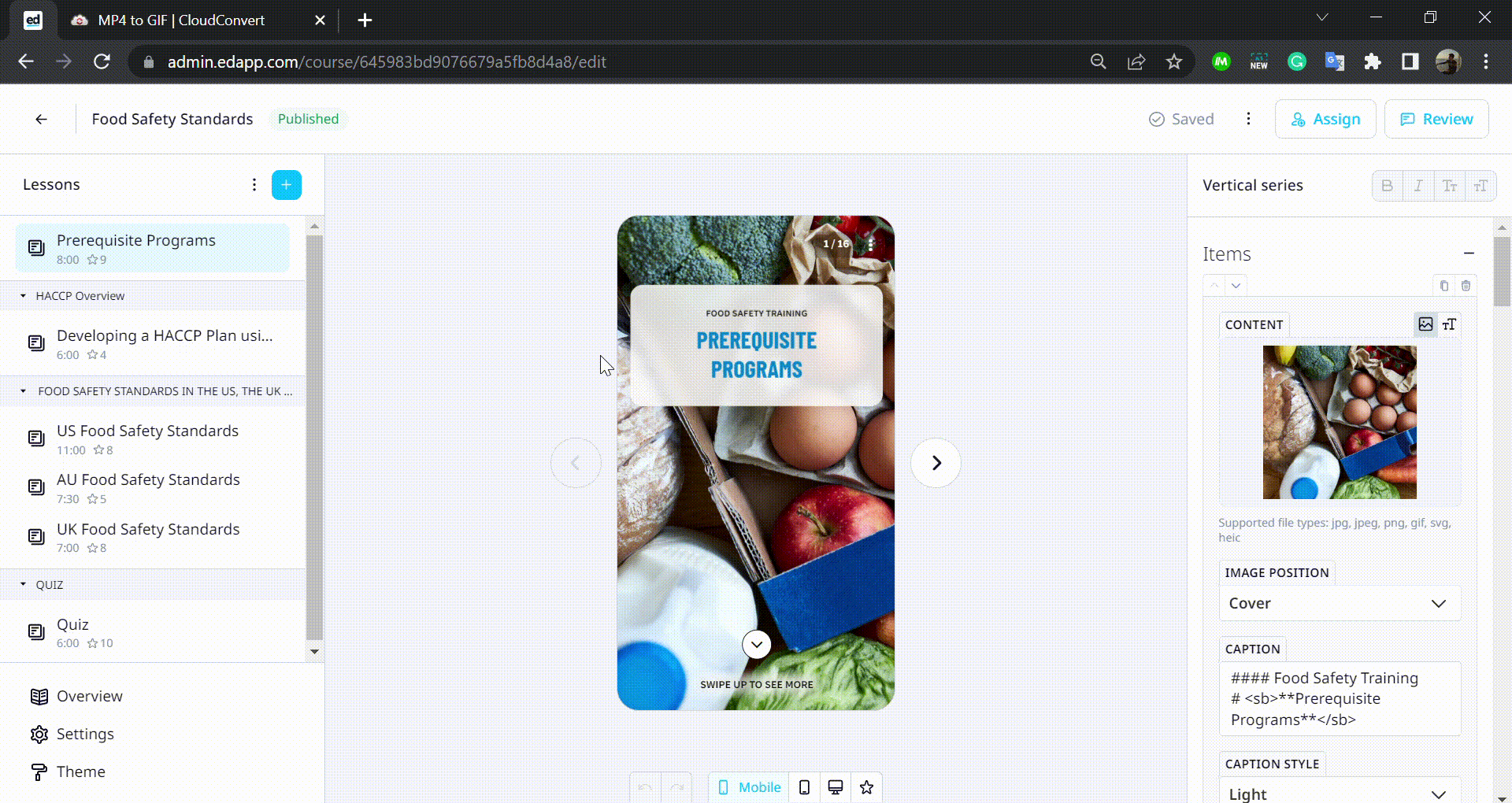 3. Bulk publish lessons within a course
Have the option to bulk publish lessons when selecting 'Publish' at the course level. If lessons aren't published already they will show up as in the image below. Here you can select which lessons you would like to bulk publish.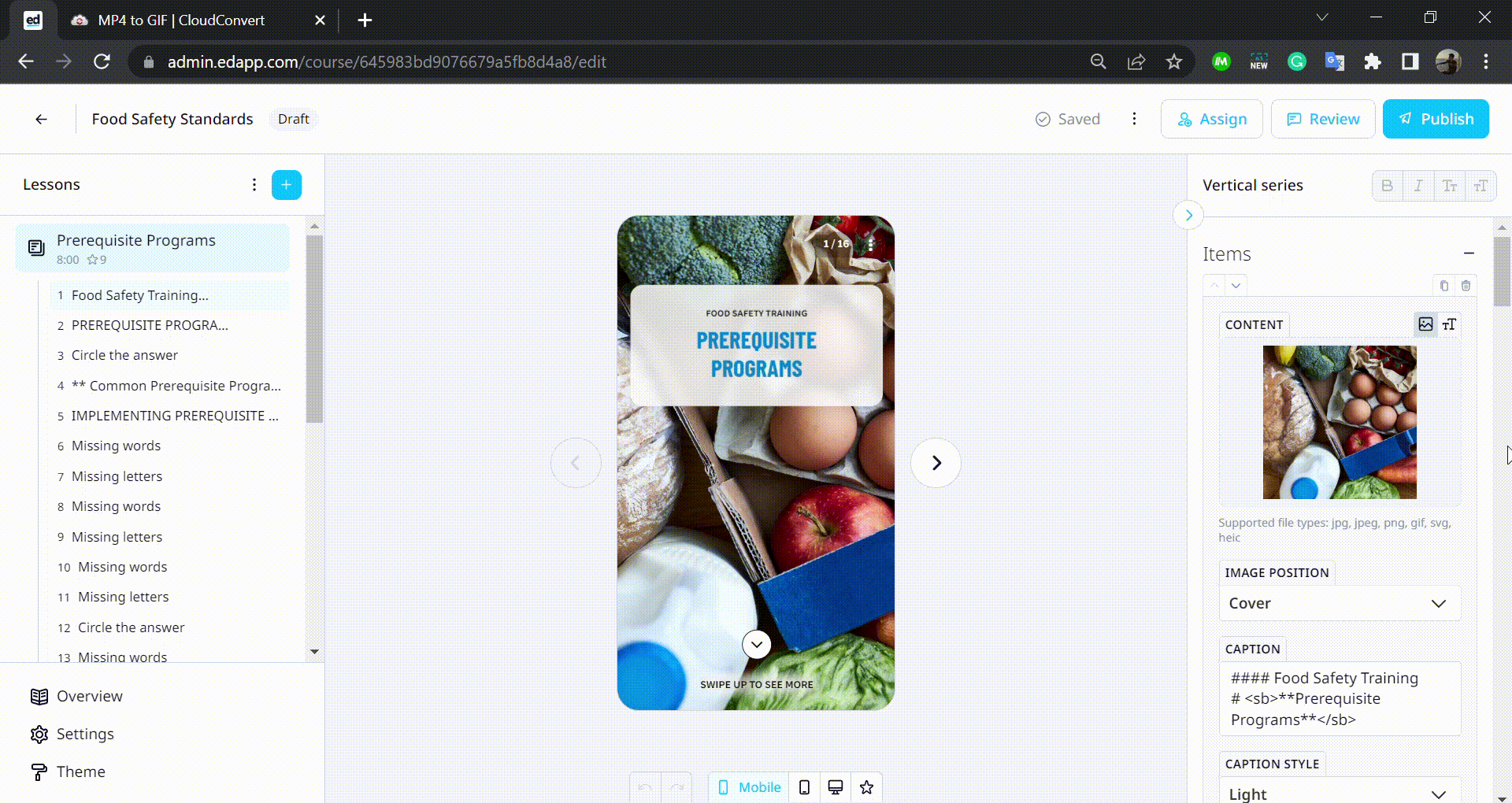 Publishing a new version
Edits to a live course will create a new version. This allows you to keep an audit trail of any changes made to course content or settings. Changes are only visible to learners once the new version is published.
Select 'Republish' to publish the new version and enter a note to summarise what changed in the new version. Behind the scenes, a new version number will be created for the course.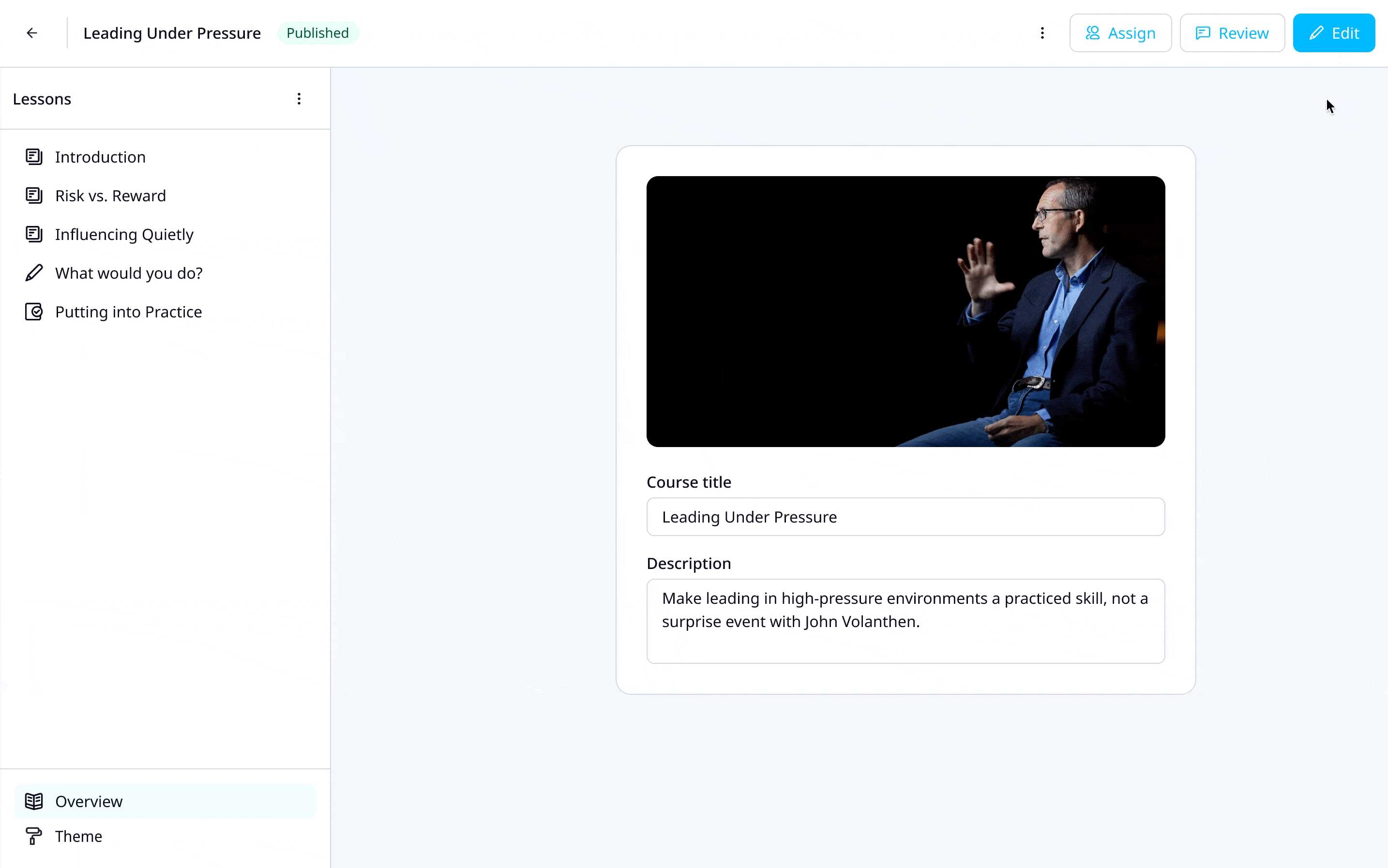 You may unpublish a course by clicking the 3 dots on the upper right part of the Creator Tool page, and "Revert to Draft".
(Note: If you unpublish a course, the data will be gone from the Analytics, but it will resync once published again.)