Search Functionality on the Learner's App
This article describes how to use the search functionality on the Learner's App
With our search functionality, it is now easier than ever to find the content you want to take. On the home screen of the learner's app, you will see a search icon in the middle of the bottom navigation bar.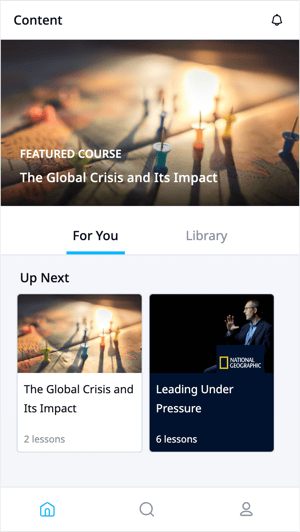 On desktop, search will appear at the top right of the screen.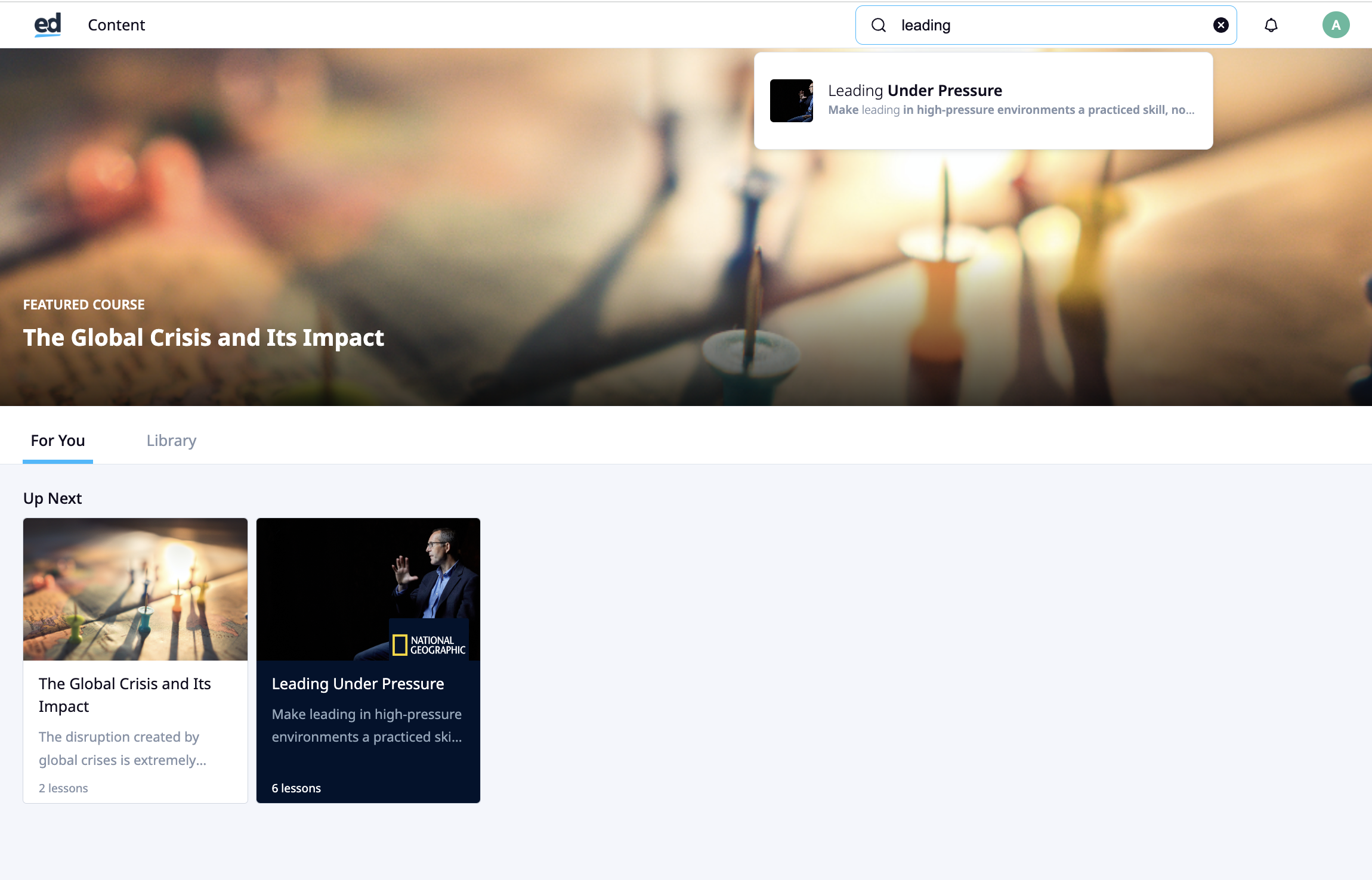 Tapping search will bring you to the search page. Search span across titles and descriptions of courses, lessons and briefcase documents.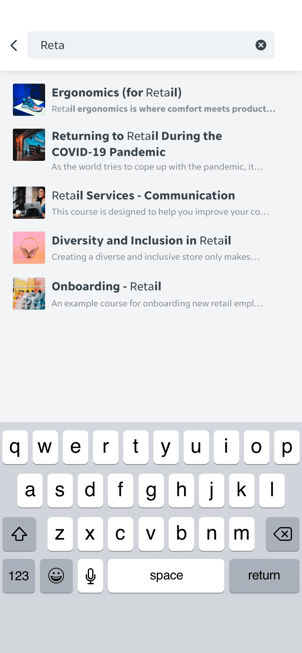 Search works on Course Collections, Courses, Lessons, Paths, Discussions, Assignments, and Meetings Feature.
You can see your recently searched terms when you click on the search bar again