Course & Lesson Configurations
What are Modules and how to use them
Modules are an organizational feature on EdApp to help you to organise your lessons into sections for a sleek user experience
Modules are a useful tool for organizing your lessons into sub-sections within the course in order to give a better learner experience.
Where to find Modules
Head to the course that you want to make Modules in and scroll down to see the Modules section underneath the lessons.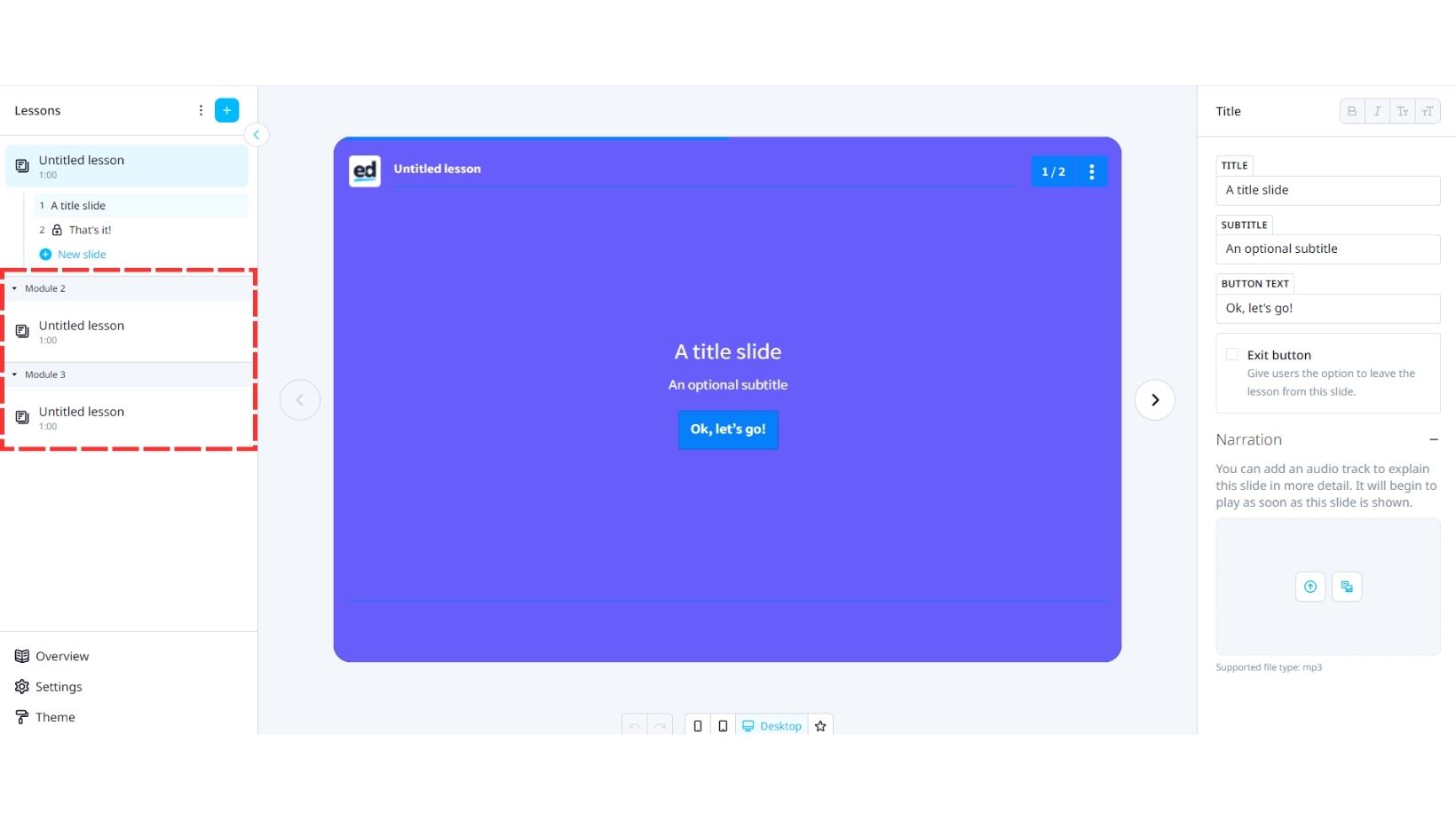 How do I make a new Module?
You make a new Module by clicking "+ Add section"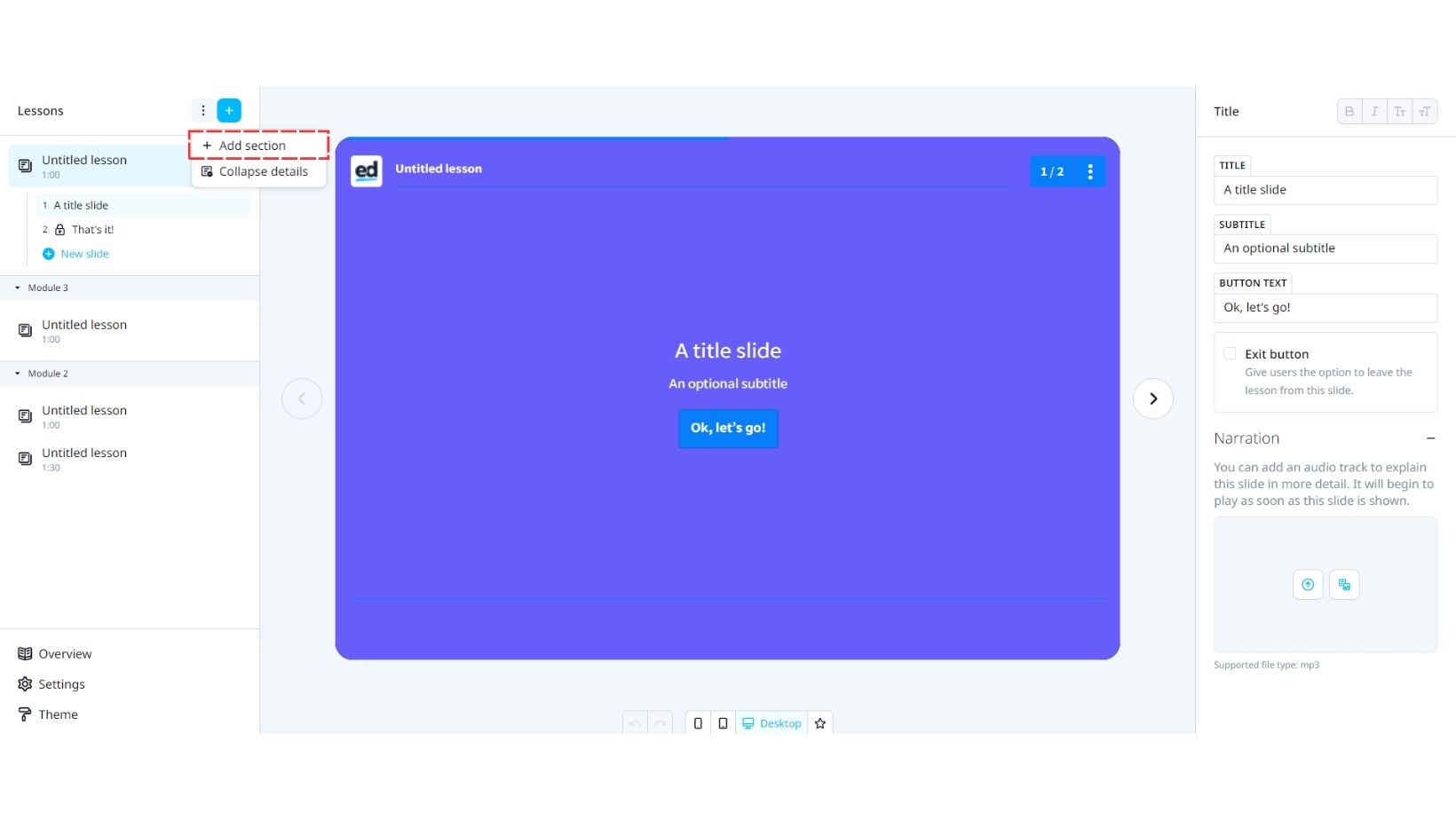 You can then name it as you see relevant and press enter on your keyboard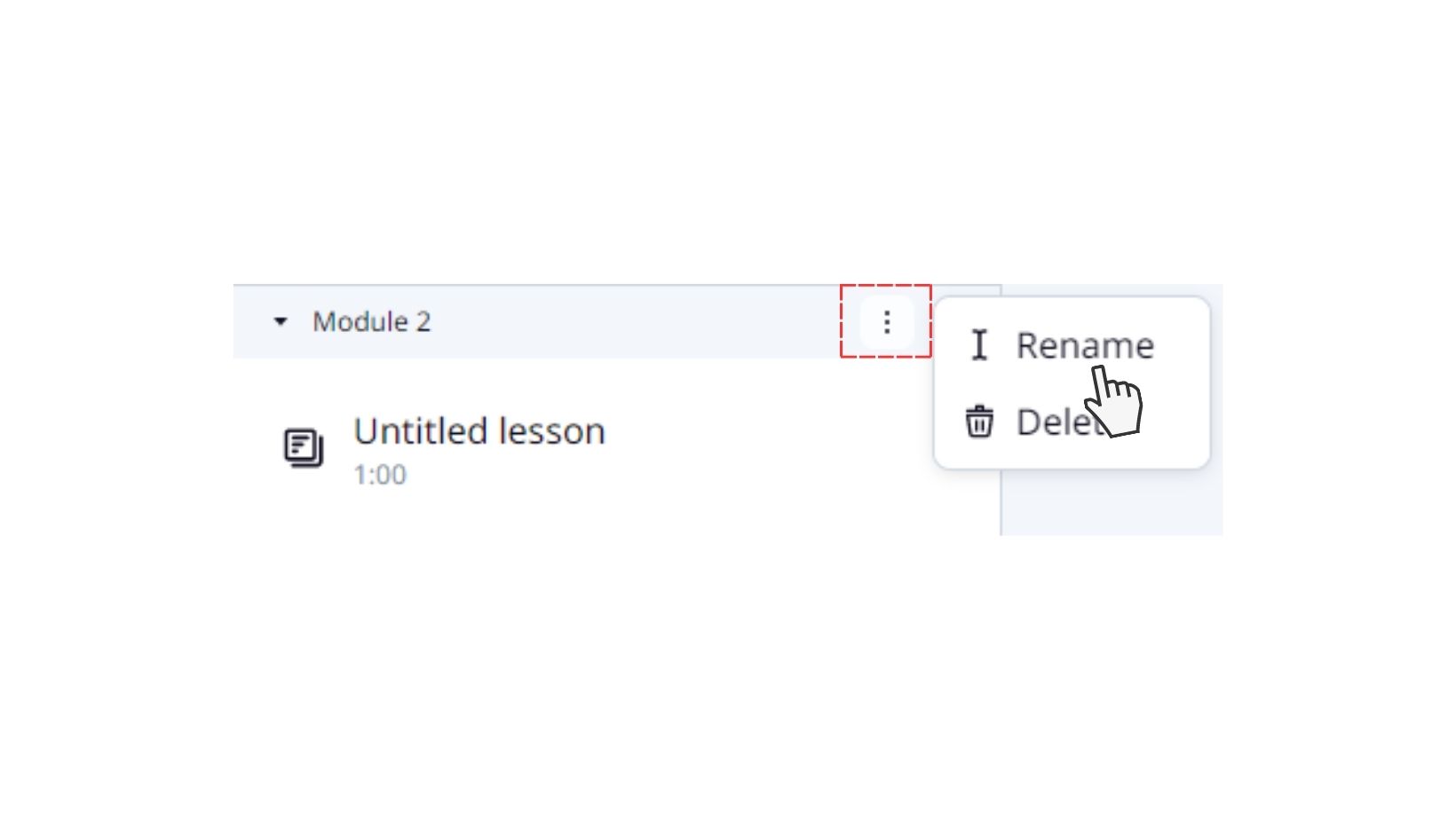 Moving lessons into Modules
You move lessons into Modules by dragging and dropping them into the relevant Module.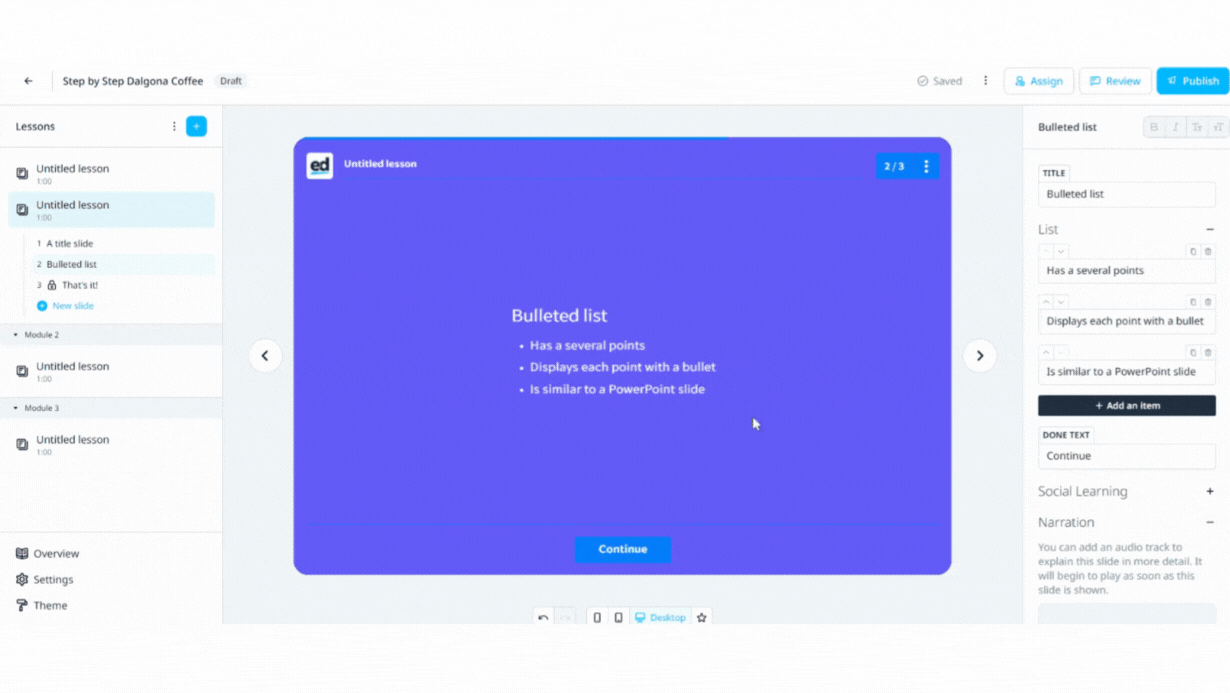 Rearrange Modules

Final Result

Once you have moved them into the relevant Module, this is what they will look like on the learner's app