Changing A Keynote to PPTx
This article will outline how to change a keynote presentation into a PPTx in order to use it on our PPT upload feature.
One of the easiest ways to get started creating content in EdApp is through our new PowerPoint conversion tool. This feature makes it easy to upload an existing file into EdApp to build the starting points for your microlesson. Here is a guide on how to use it.
We currently support PPTx files for the upload and conversion, if you have a keynote, follow the steps below to export it as a PPTx.
Step 1: Open the keynote you want to transfer to PPTx.
Step 2: Go to "File"
Step 3: Go to "Export to" and choose "PowerPoint"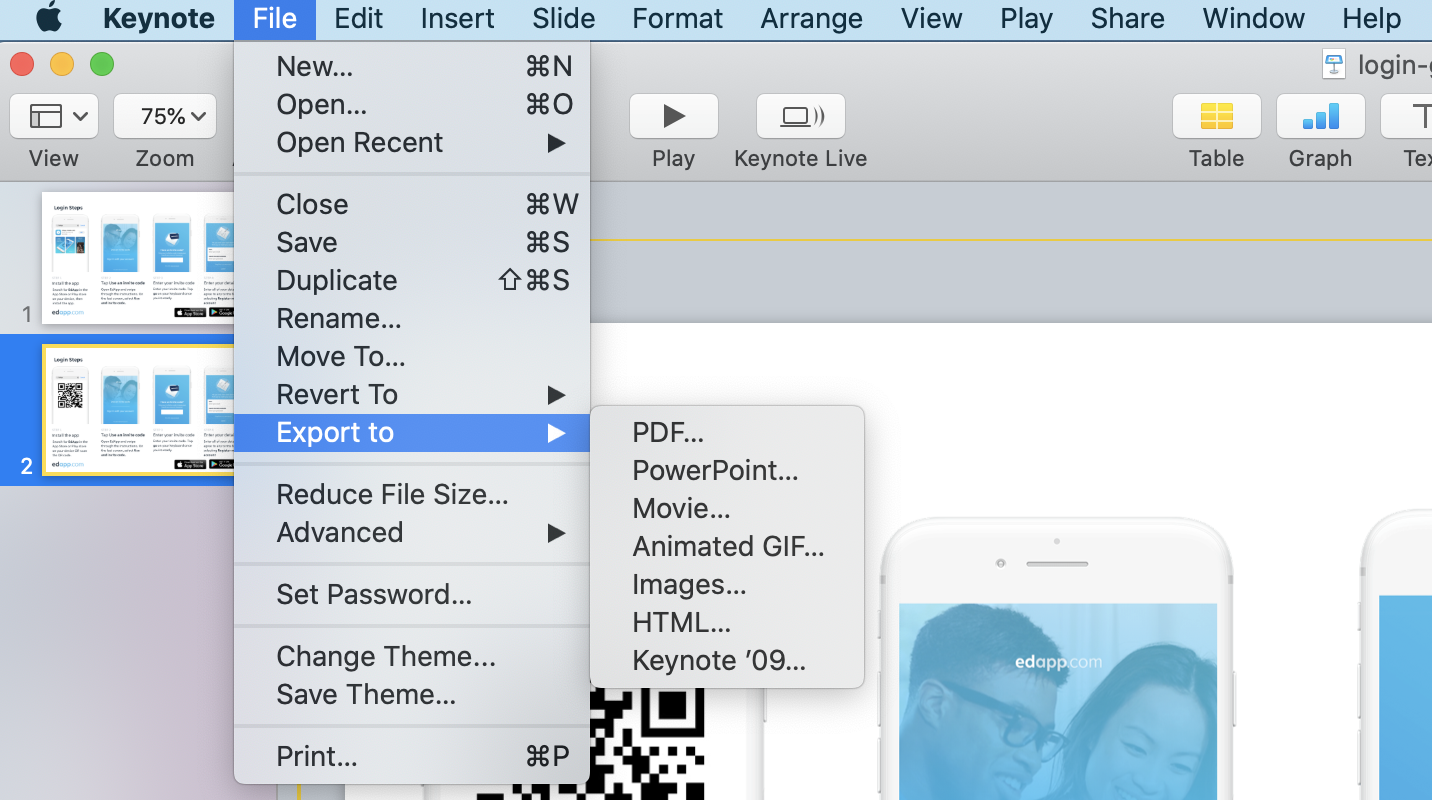 Step 4: Click on the "advanced" drop down menu to ensure the format is "pptx"

Step 5: Save the PPTx to your device then follow the steps in this guide to upload it to EdApp.