Disabling Stars
This article will show you how you can disable stars for your whole account or just a lesson
Stars can be used in connection with our prizing feature but also just as instant gratification for learners in which they collect stars on their app.
Disabling stars on the whole account
You can disable stars for your whole account by following these steps.
Step 1: Navigate to 'app settings'
You will find app setting in the drop down menu in the top right hand corner of your screen
Step 2: Find the 'stars & prizing' section

Step 3: Untick the 'enable stars' button

Disabling stars for a lesson
Now let's look at how you would disable stars for just one lesson.
Step 1: Navigate to your lesson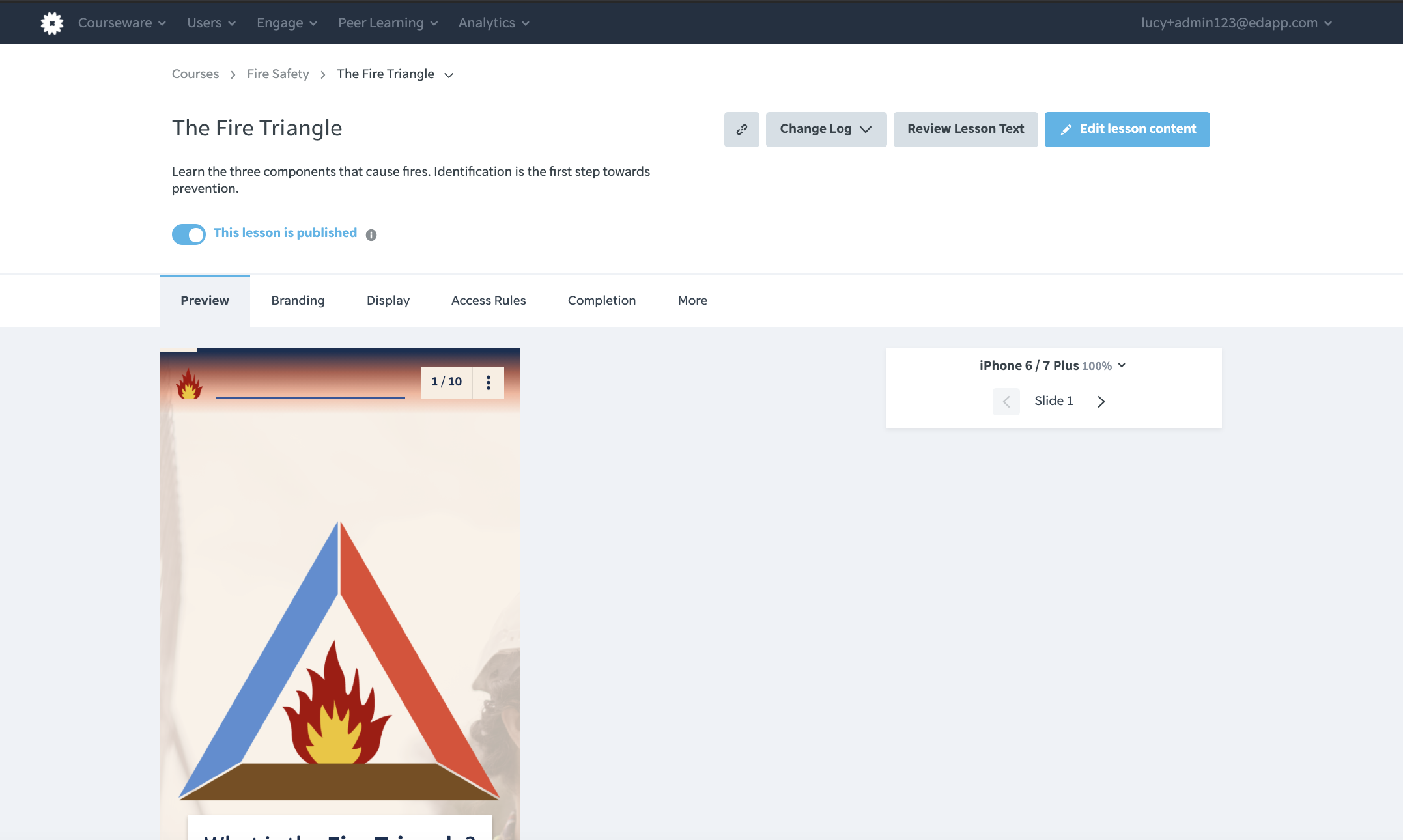 Step 2: Click on the 'display' tab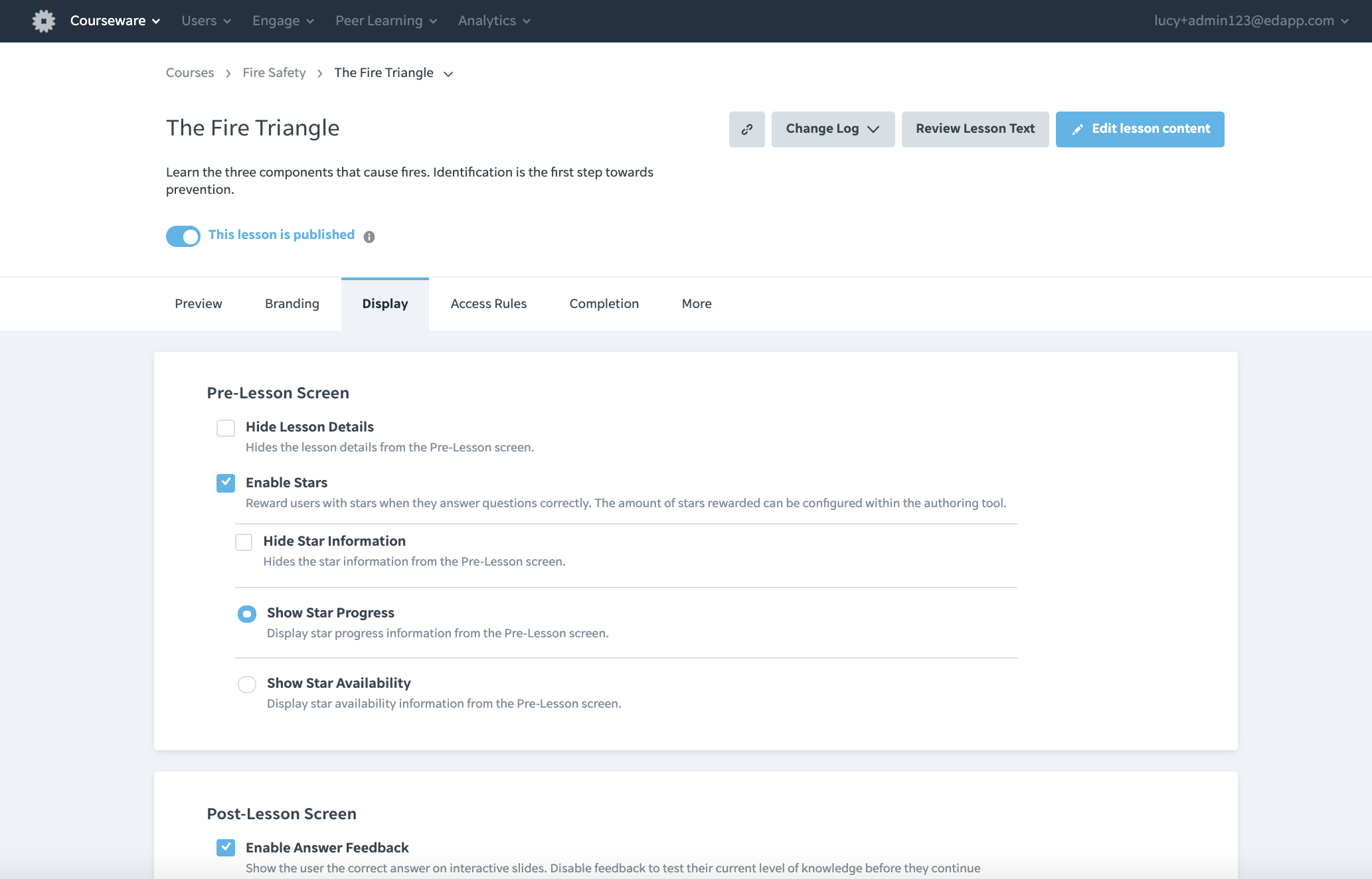 Step 3: Untick the 'enable stars' button