SCORM is a universal export that is supported in various learning management systems. Here's how you can export into SCORM format with EdApp.
SCORM packages are a universal export that can be supported in many different learning management systems. EdApp makes it easy to export lessons into SCORM format, but doing so means that learners will miss out on EdApp's gamification and engagement features. This post covers how to export EdApp lessons to SCORM format.
Log in to admin.edapp.com
Find the course that holds the lesson you would like to export as SCORM
Once on the lesson, click the 'more' tab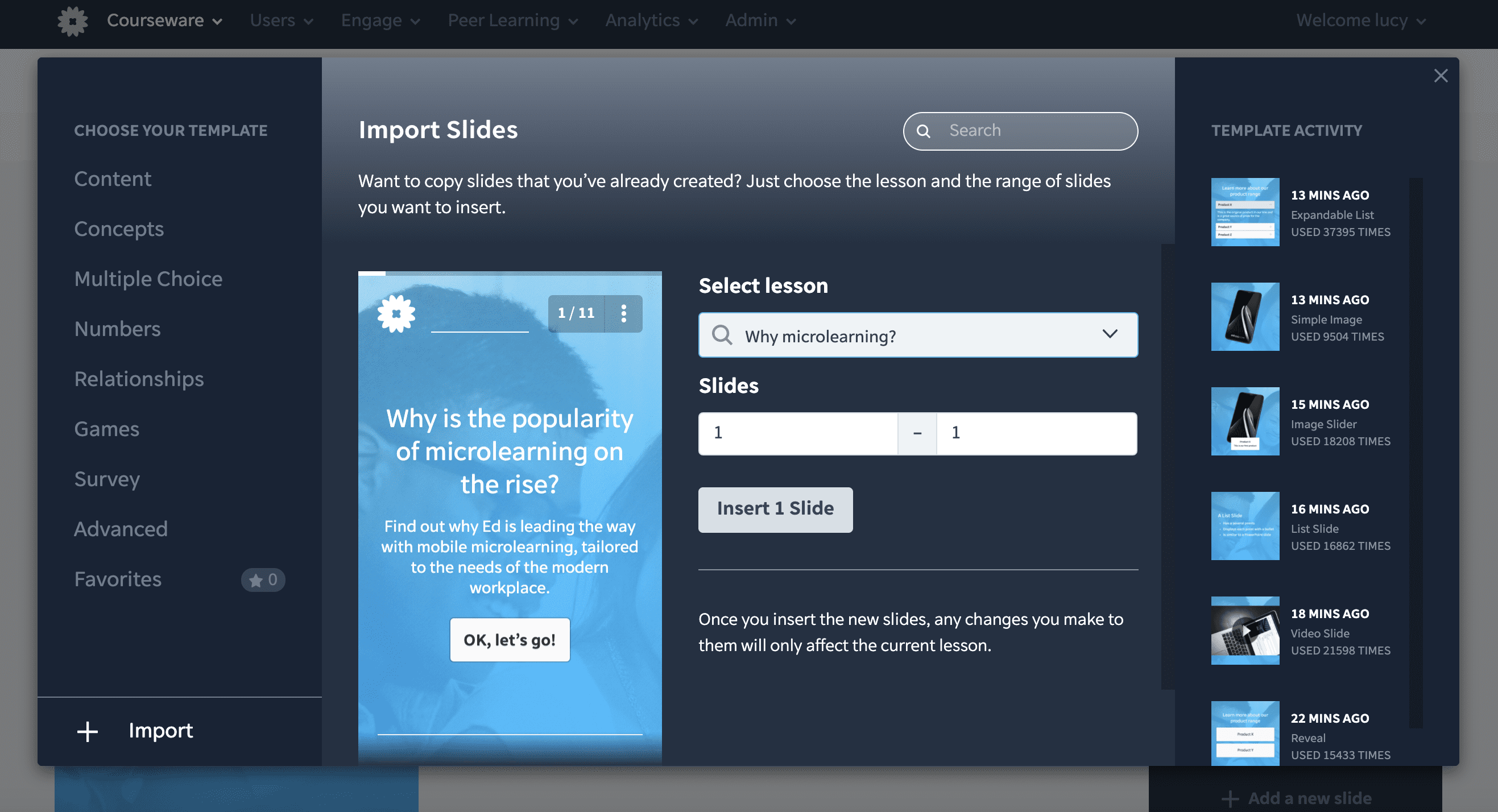 There is a tick box available for learning management systems which expect learners to exit from within the lesson, to include the required UI components in the lesson menu and last slide. Choose if you would like this enabled or not.
Click 'Download SCORM package'
The package will download as a SCORM file to be uploaded to the chosen LMS
If you would like to export all the lessons within the course at the same time please follow the steps below:
Create a new lesson within the course – ensure it is in draft mode
Click 'add slide' to open up the template library
Use the import tool at the bottom left side of the screen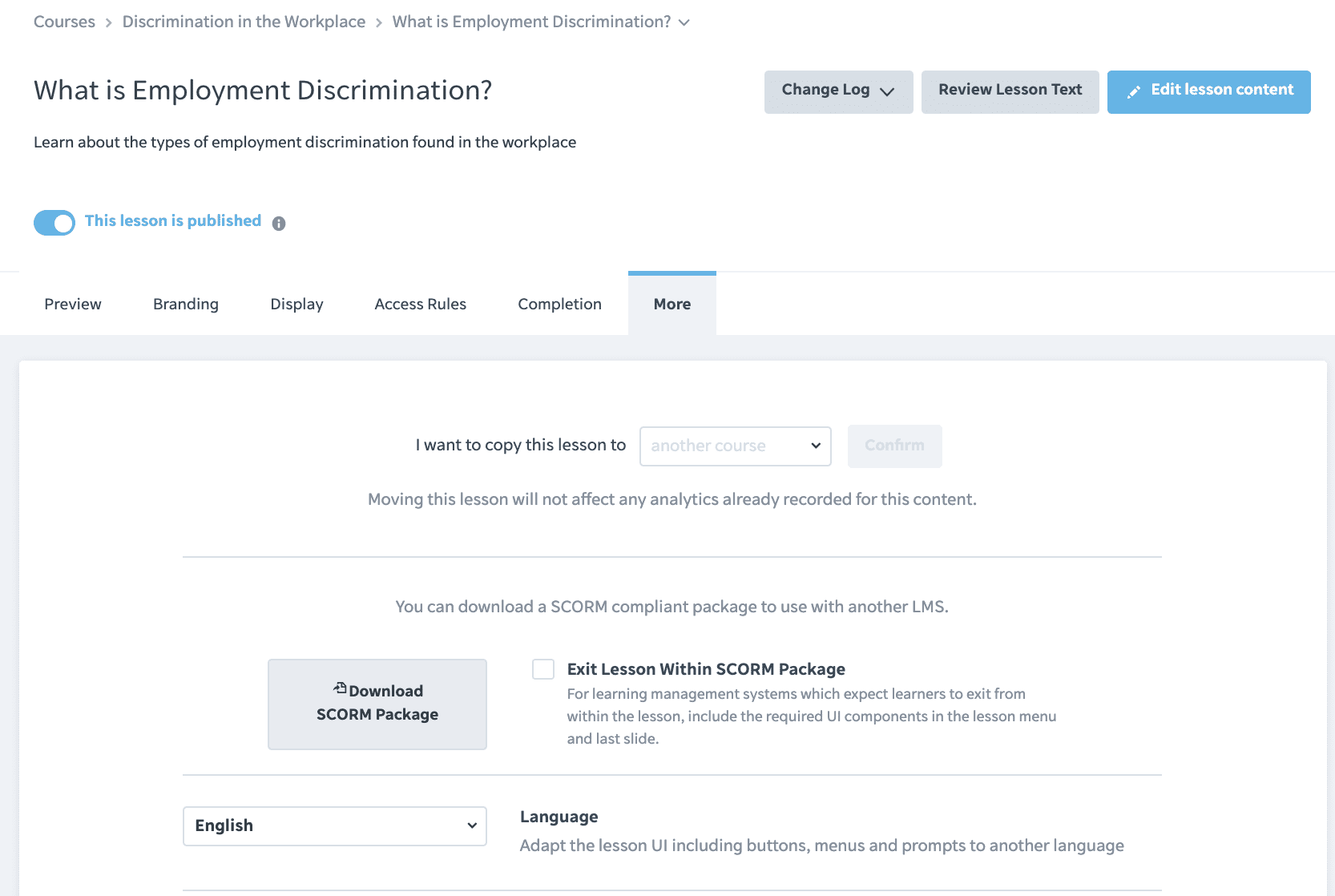 Choose the lesson(s) that you would like to import slides from
Choose which slides you want to import
Once all relevant slides are imported follow the steps above for exporting the lessons as a SCORM package.