How to export learner information like first name, last name and custom fields
Exporting learner information can be useful for being able to see all the data associated with the learner profiles without having to go into each learner individually. You will also be able to see what learners have inputted in their custom fields in this export. You can use this to vlookup on Excel against reports if it is useful to your programme.
Step 1: Navigate to the "users" section of the "users" tab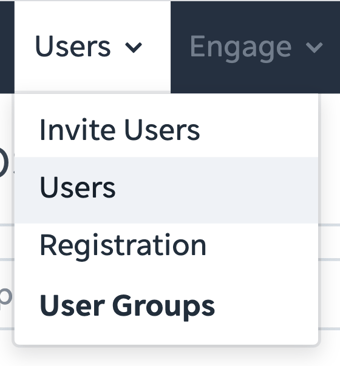 Step 2: Find the dropdown menu next to "create a user" button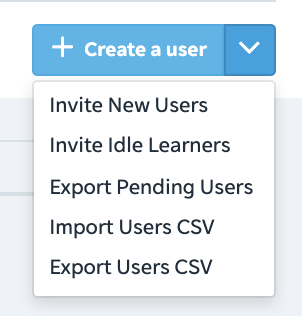 Step 3: Click on "Export Users CSV"
This will then export a csv file as per the below example, you will be able to see:
Username
Email
First Name
Last Name
Password (only for changing passwords - this will not tell you the learners' passwords)
External ID
User groups
Any relevant custom fields (in this example, they are: job title and department)

You may want to change things on this sheet and re-upload it to the platform using the 'import csv' feature. If you do please note changing the username of a learner will lead the system to set up a new learner all together. If you want to change a learner's username, this can only be done on their learner profile.
Recommendation 💡
Save a version of the export in case you accidentally overwrite some learner profiles so you have an original version to revert it back to