Manager Dashboards are a useful way to view completion data for a particular set of users
Through a Manager Dashboard, Managers will be able to see the progress of users in their assigned user group, or progress of a user group collection, in a visual color schematic way which makes communications to users with low completion rates simple and easy.
To log in as a Manager:
Navigate to https://admin.edapp.com/login
Log in with the same email address and password you use to log in to the learners app
Make sure your password meets the following criteria: 10 characters, one uppercase letter, and one number
Upon login, you will see the Manager report: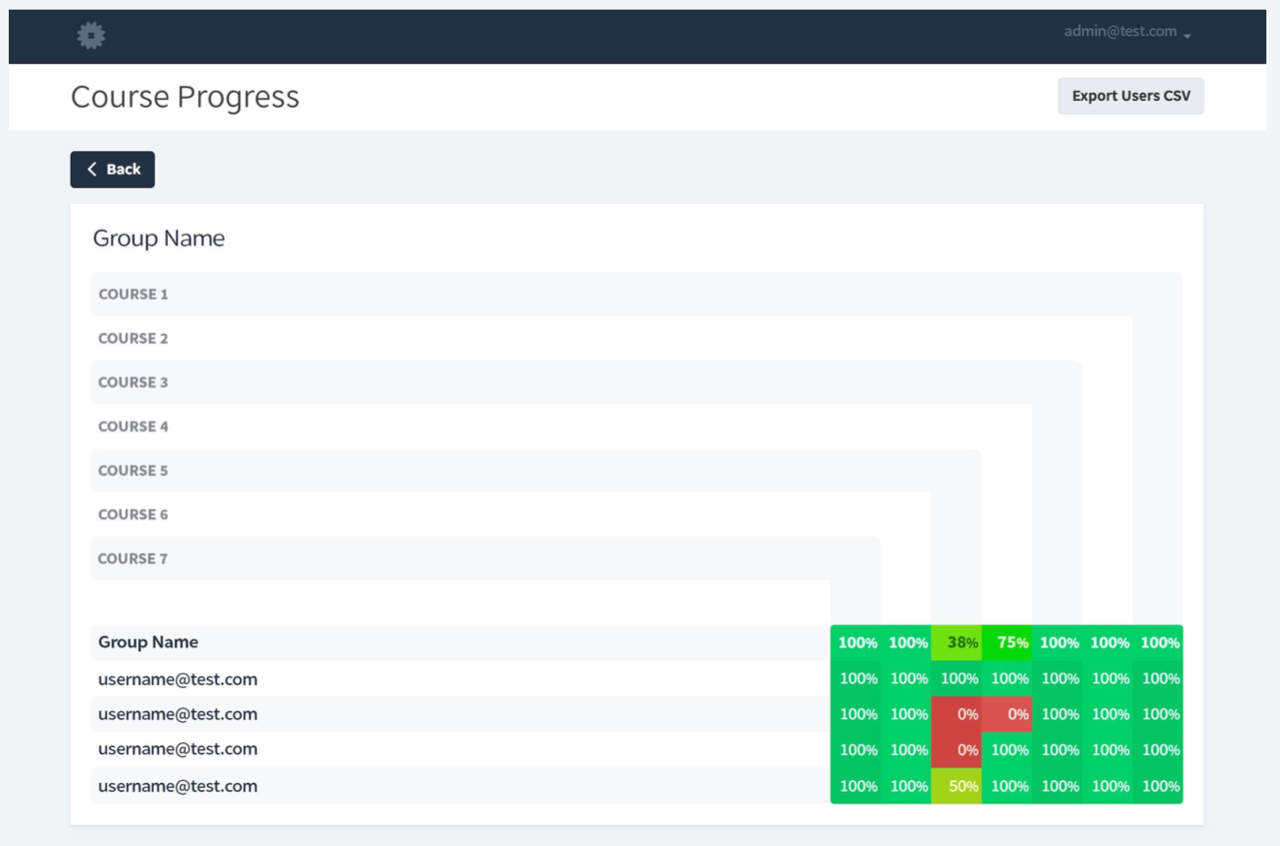 The manager report contains:

1. The user group name on top
2. The list of courses assigned to each user in the group
3. Followed by each user's email address and their associated completion rate on each course
You will have the option to click Print, and export the report as a pdf
Or, you may select Export users csv to gain a csv report of data for each user group
If you are the manager of several user groups, you will see separate reports for each group as you scroll down the page

You have the option to export the report for all the groups as a pdf, or export each user group's data separately as a csv
If you are assigned as a manager to a user group collection, you will see an overview of data for multiple groups in order to track completions on a more holistic level
In order to learn how to create Managers and assign them to user groups in the admin portal, please reference this guide.