Personalise your learner's home screen by adding a banner or use it as a communication tool
Banners sit at the top of your learners home screen, above any assigned courseware or Rapid Refresh quiz. They can help call out important information you want your learners to be aware of. If multiple banners have been uploaded, they will sit as a carousel, creating numerous opportunities for you to communicate with your learners.
Here are some templates to get you started.
To get started we suggest setting up these three banners:
1. Personalise the home screen
2. Highlight the latest updated/release course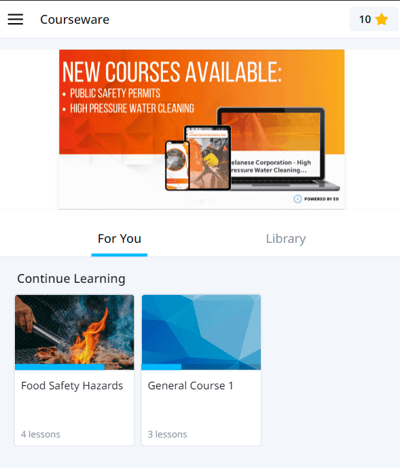 3. Help your learners find support
To a Whatsapp chat / admin's email / support email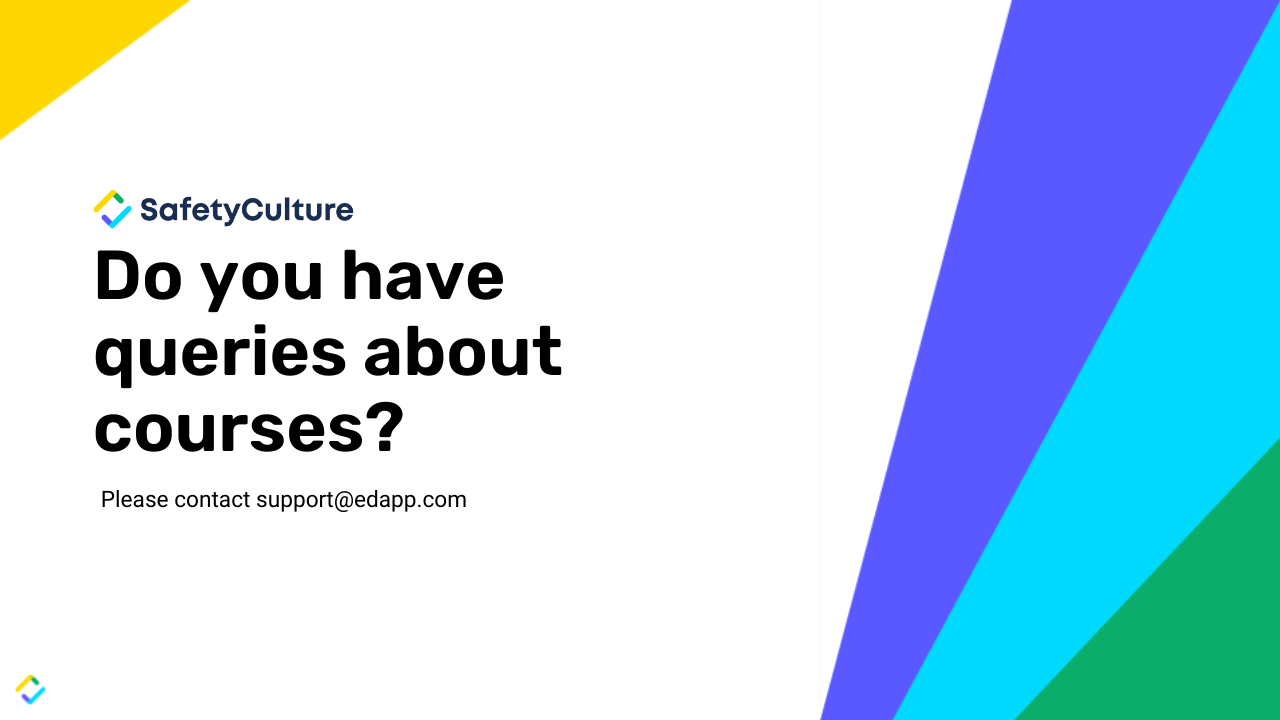 Or direct your learners to EdApp's Support Hub at http://support.edapp.com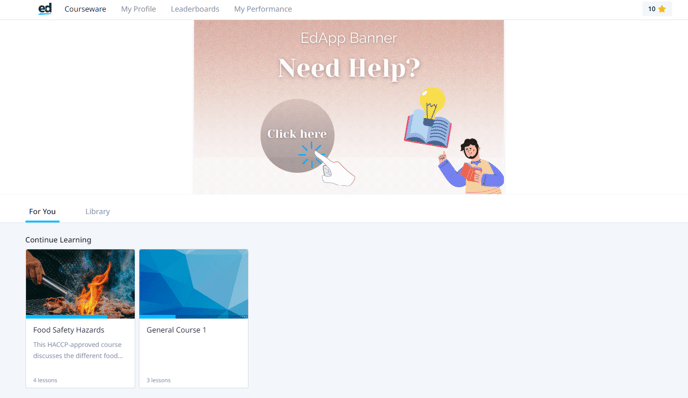 More ideas on how you can use Banners:
Highlight new courseware or recent updates
Feature leaders from the leaderboards
Showcase upcoming prizes available in the Prize Draw
Any internal dates from the company that the learners should be aware of
Link to additional training resources
Related Articles:
Use our Canva integration to create engaging Banners - gifs are always a great addition!
View the support article here on how to configure your own Banners