This feature is an excellent way to quickly edit a course in bulk. It is particularly useful when editing translated courses!
This feature works similarly to manual translations in which you can download the text strings in a course to an xls. file, update text strings in the "Text Resources" file, then upload the file to translate the course.
The main difference between this and the manual translation feature is, when you Overwrite Course Content, it does not produce a new course, it updates the existing course. Additionally, you can choose to make edits to only certain text strings in your course. This can be used to quickly edit course translations from the AI Translation feature, or be used as a general bulk update tool.
To use this feature:
1. Navigate to a course in the admin portal
2. On the course page settings, go to the More Tab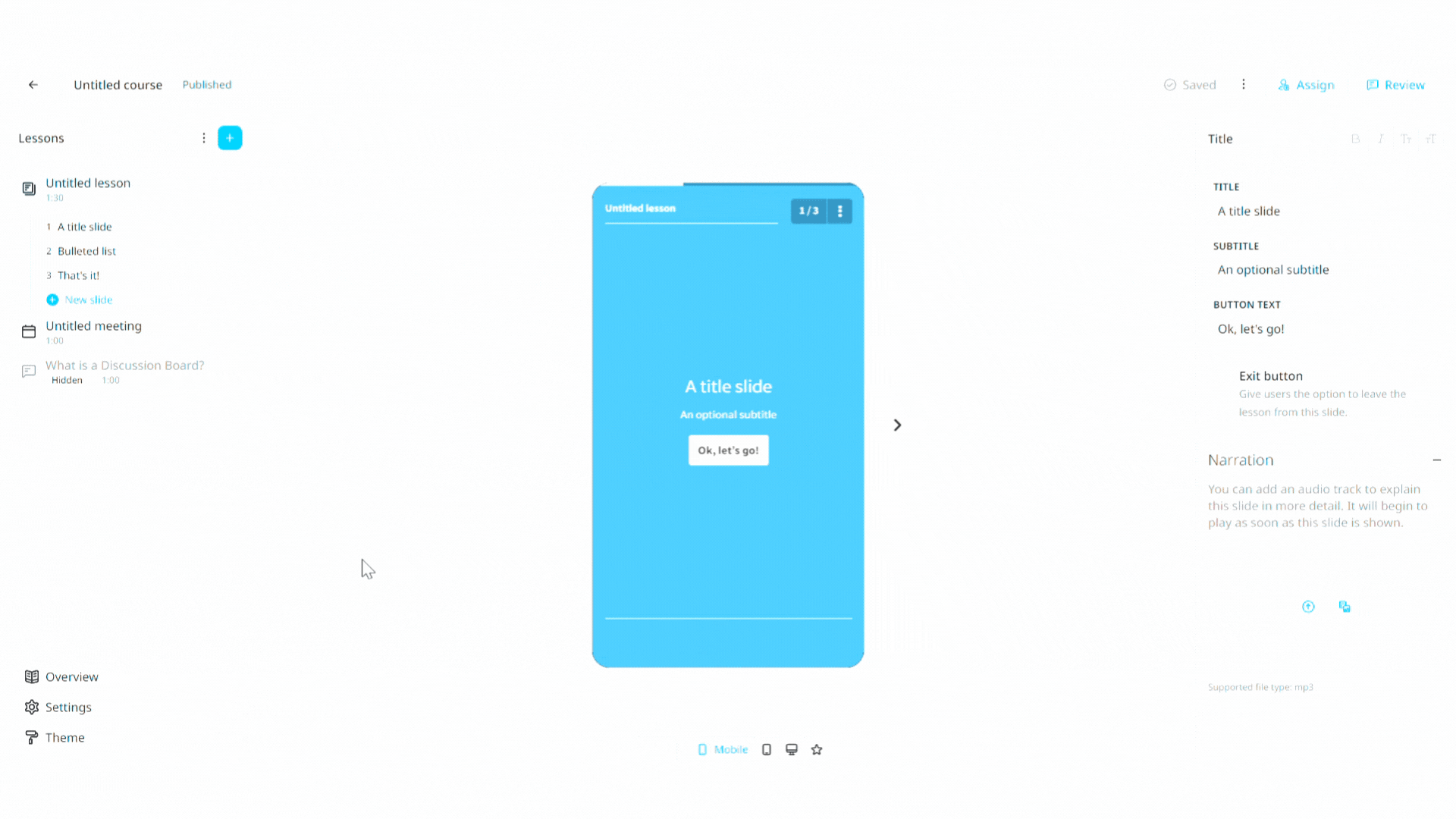 3. Scroll down to the Overwrite Course Content field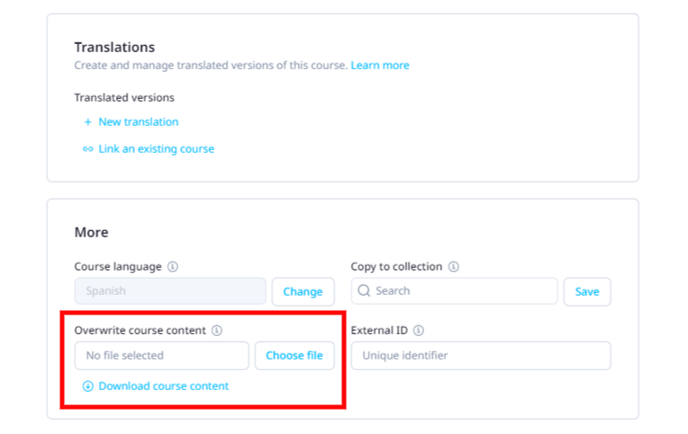 4. Download the file, and add your updates into the updated strings column

5. Save your file, then choose file and upload
6. Click Overwrite

That's it! You've just successfully updated your course with any edits in your file.
Items to Note:
If you leave rows empty in the updated strings column of your file, upon upload, they will remain the same in your course (it will retain the text in the 'original strings' column, not delete them). Only strings you modify will be updated in the course.
This feature will work on all courses--they can be linked, unlinked, or already translated with either Manual translation or AI translation.
Overwriting text resources for a course will have no impact on your analytics for that course, or the course configurations.