Find out more about course collections and how to create them in this article
Course collections are a great tool to help organise your courses to make a better user experience for your learners.
Course collections act as folders on your account which hold courses. They allow your learners to be able to easily find the relevant courses that they want to complete at that point in time.
They can be created on the drop-down menu next to "create a course" on the courses page.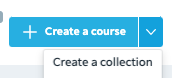 You will need to name your collection and then you can head to the different tabs to configure your course collection.
Courses:
The courses tab shows you what courses are within your collection. You can create a course straight from this page that will automatically be in the collection.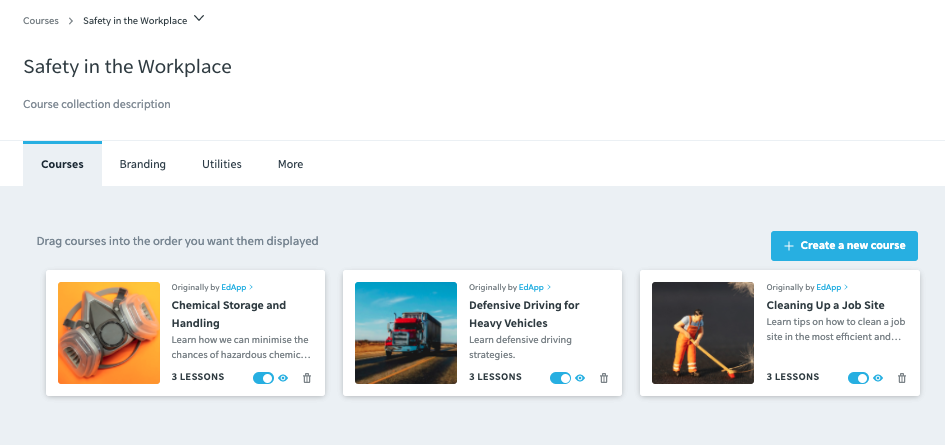 Branding:
The branding tab allows you to add a thumbnail and/ or a cover image to your course collection. These can be uploaded from your computer or using our Canva button.
Utilities:
This tab is where you move your courses into the collection if they already exist before the collection was created. Any courses in the right-hand side box will be part of the collection. Any courses in the left-hand side box will not be part of the collection.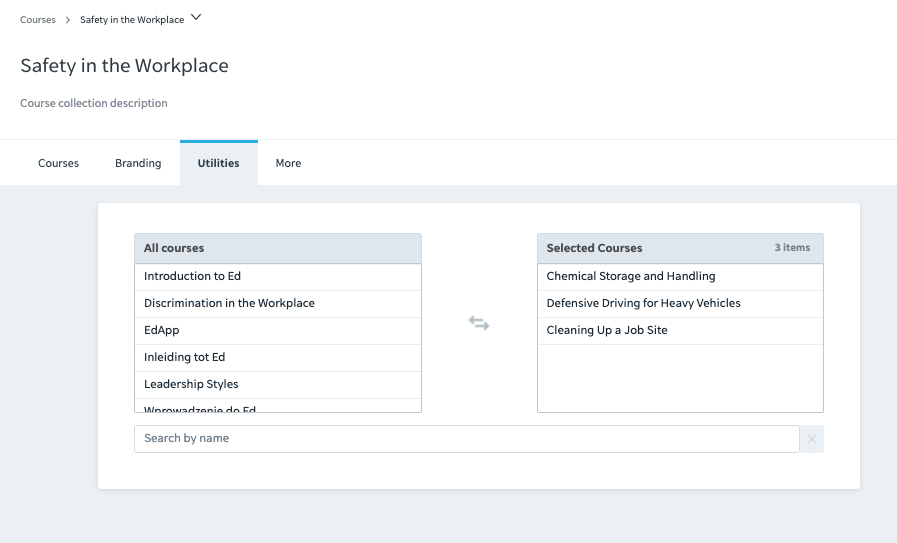 More:
This tab allows admins to add an external ID to identify this collection in external API requests. This ID must be unique.