This article provides you with everything you need to know to invite a user to EdApp via Email/bulk upload.
Users can be invited to EdApp in a variety of ways. Inviting them via email (bulk upload) is a good option if you would like to manually control who receives an invitation, need to do this for numerous users and have their contact information. In this post, we explain how to invite users via the email option on EdApp.
1. Navigate to 'Create & Invite Users'
This can be found under the User pane. Once you're on this page, you'll see several options for inviting users to the platform. In this post, we'll focus on the first option.

2. Click 'Invite New Users'
Here you'll be given the option of inviting users manually or via CSV upload. To learn how to invite users manually visit here.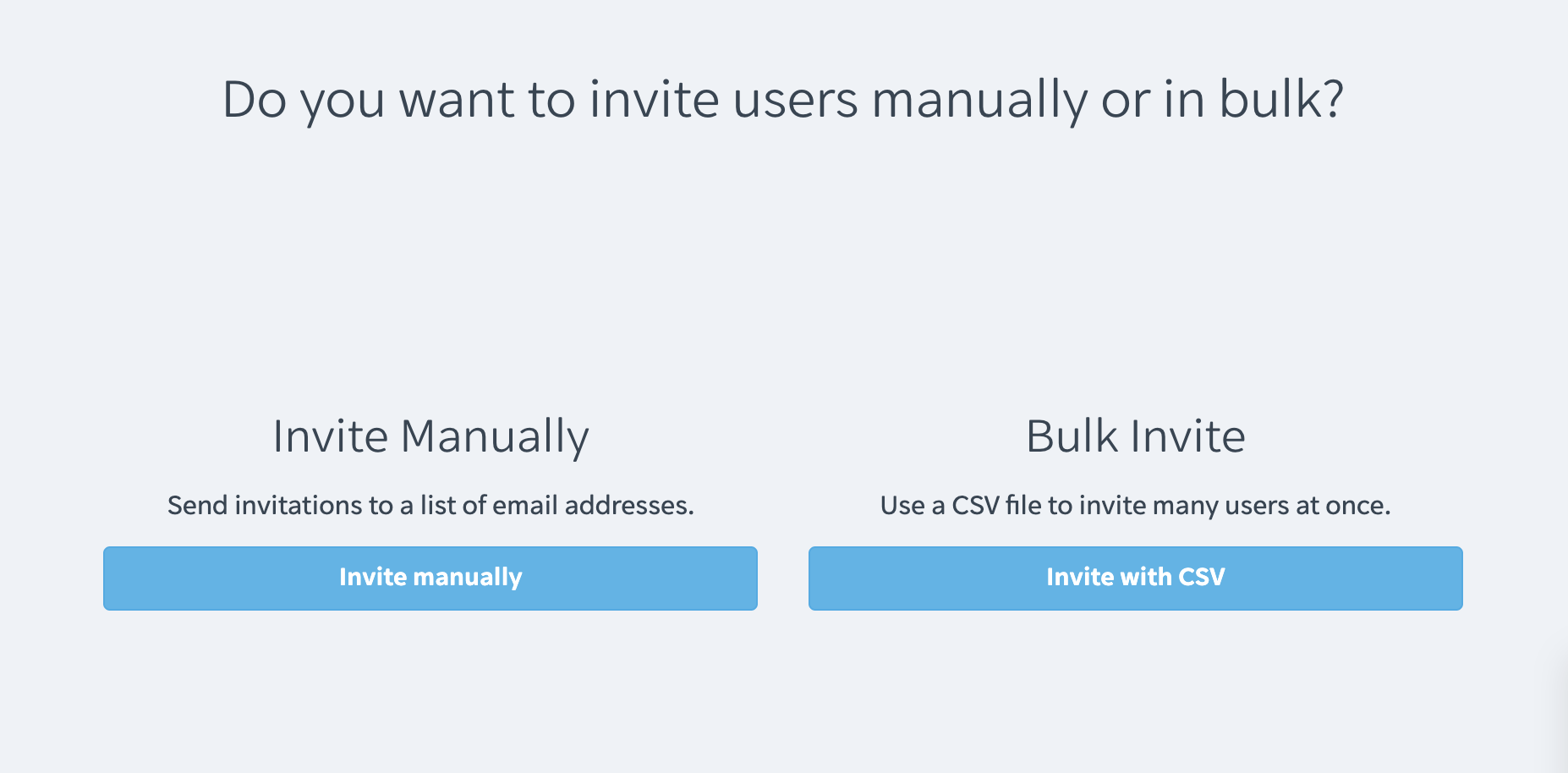 3. To invite users in bulk, click 'Bulk Invite'
Bulk upload is via a CSV file and is useful for uploading numerous users at once. The CSV file must be laid out in a specific way as indicated on this page in order for the data to be uploaded correctly. Within the CSV file, the columns should be titled as the information you would like to upload. The only required field is email, however admins can also add the following fields if applicable:
First name
Last name
User group
Username
There is also a capability with this feature to automatically send the uploaded users an email with their new login details.
Finally, you can also add a custom subject line that users will receive on the email that is sent out. This is so you can make it specific to your organisation to encourage learners more!