You can quickly and easily set up a leaderboard to improve engagement within your program.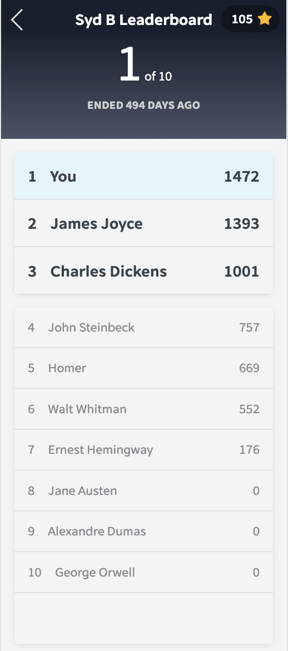 Leaderboards offer a great way for Admins and learners to track activity individually and in a user group. They motivate learners, as well as add additional incentives to return to the app on a daily basis. Learners earn points every month/quarter/year based on the best score for every lesson which has been attempted during this month/quarter/year. They are a proven method to support competence and increase social engagement.
You can also create leaderboards specifically for courses.
Learners can earn a maximum of 100 points per lesson and the more interactions they get right, the more points they will get.
If a learner attempts a lesson multiple times, only the highest score will be counted towards the learner's leaderboards.
Step 1: Log in to the LMS and navigate to 'Engage' > 'Leaderboards'.

Once you are on this page you will be able to see all the types of leaderboards that are configured in your account (if any).
Check the 'board type' to see what type of leaderboard it is:
Individual - normal leaderboard where the learners in a user group go head-to-head
Group - normal leaderboard assigned to a user group collection so user groups go head-to-head
Course - a leaderboard that just counts scores on that specific course
Quiz - a leaderboard for a Rapid Refresh quiz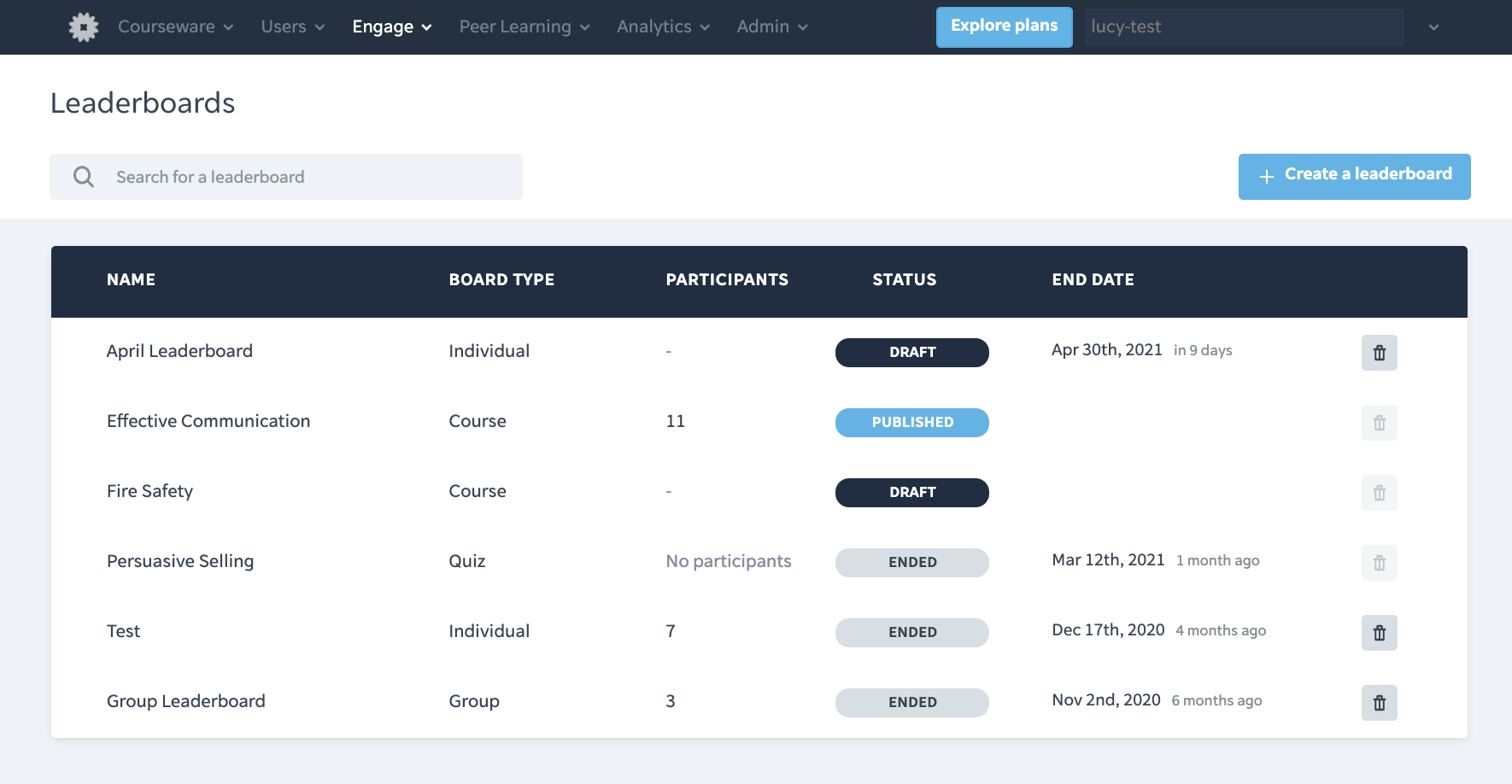 You can also look at the 'status' column as these will tell you whether the leaderboard is draft, published or ended. You may need to go to the course or Rapid Refresh itself to change the settings in order to change the status of these leaderboards.
You will also notice that the delete button is greyed out on the course and quiz leaderboards, this is because they need to be disabled on the course/ Rapid Refresh itself.
Step 2: Configure settings
Note: Assigning separate leaderboards to different groups of learners is only available on EdApp Pro plans.
Name: Learners will see the name of the leaderboard in the app, so make sure this is something engaging and relevant.
Learner Access: Check this box to enable learners to view the leaderboard. If you want to keep this for admins only, leave unticked.
Select your user groups to participate in the Leaderboard. All users in this user group will compete against each other as individuals.
Admins will need to choose whether the leaderboard is a group leaderboard (where only one user group collection can be selected) or an individual leaderboard (where only one user group can be selected). This cannot be changed after creation.
Admins need to schedule each leaderboard with a start and end date. The start date cannot be in the past and cannot be changed if it has already started. The end date cannot be changed after the leaderboard has ended.
Users can be added to any leaderboard after it has started, but any scores earned before being added will not be carried over to the leaderboard.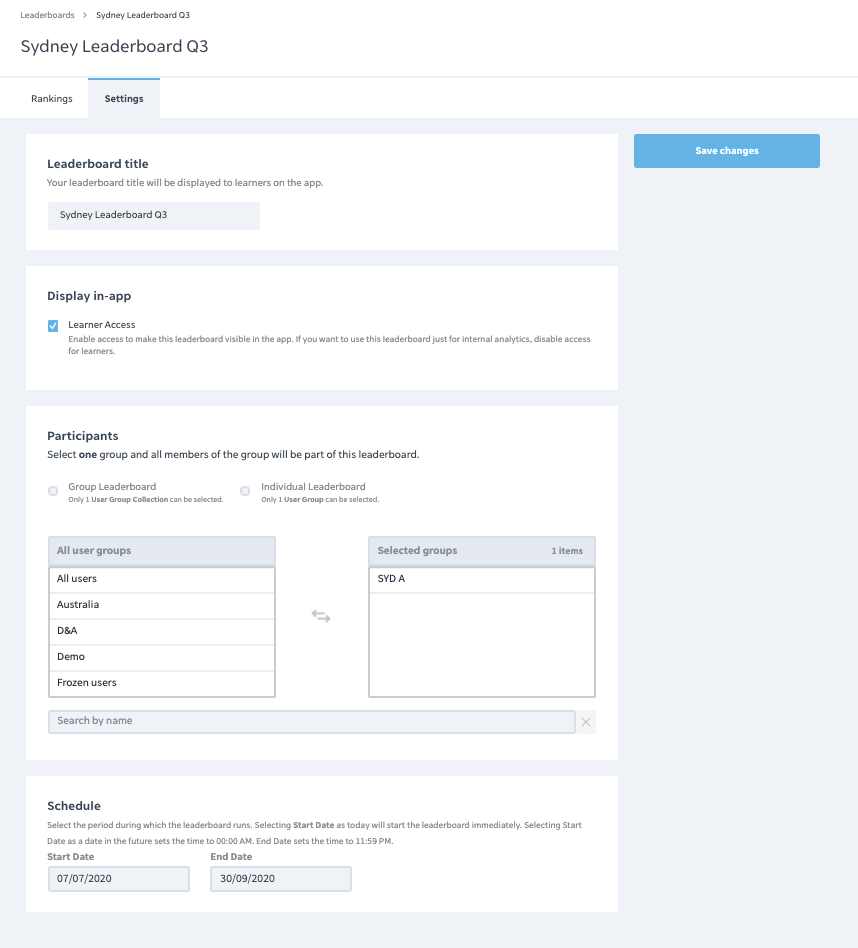 Learners will be able to toggle between 'global' view and 'team' view when on a Course or Rapid Refresh leaderboard. 'Global' view shows their progress against everyone else who is assigned to the course, and 'team' view shows their progress with their user group against other user groups.