Search and filter your users via the User List page.
Contents
Viewing your list of users
1. Choose the 'Users' menu item

2. The list of current users in your account will be displayed, with the option to change the page size up to 100 per page. Click on a column header to change the sort order.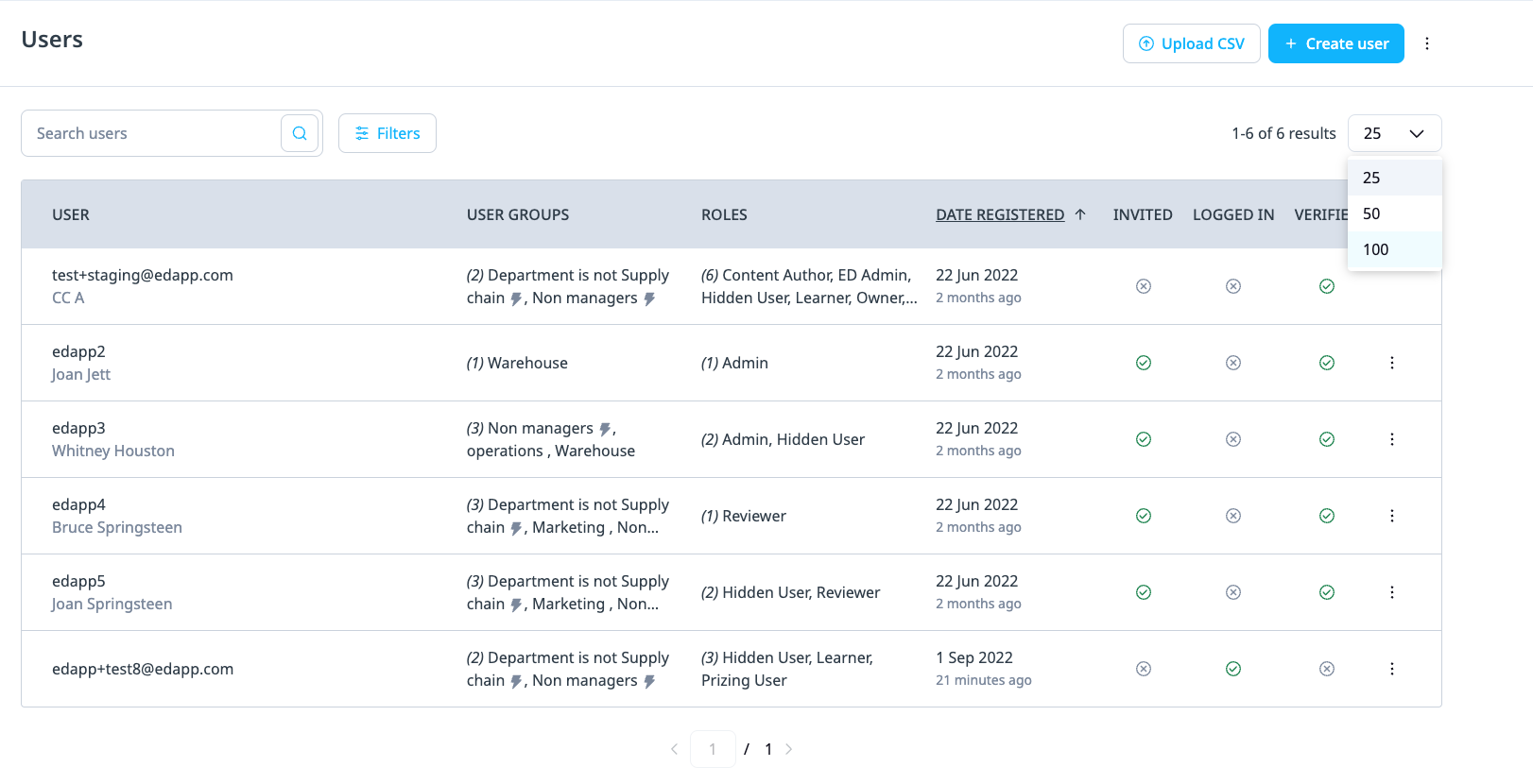 Search for a user
Within the search bar, you may look up users using their:
email
username
first name or last name

Filter users
Filters can be used to view cohorts of users based on their properties. Click the 'Filters' button to launch the filters menu and 'Apply' once you have selected your filters.
1. Filter by User groups
Choose the User groups filter to choose one or more User groups to filter your users by. The User groups filter includes User groups and Dynamic user groups.
The below example will display users who are in the User groups 'Marketing' & 'Operations'.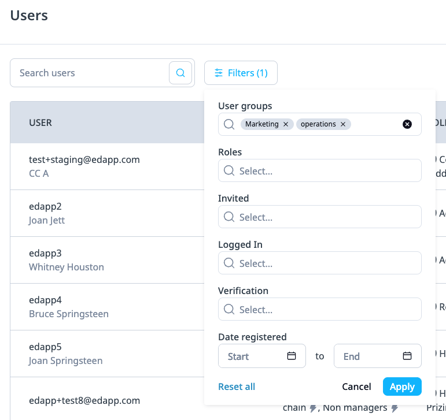 2. Filter by Roles
Choose the Roles filter to display User/s who have one or more Roles applied.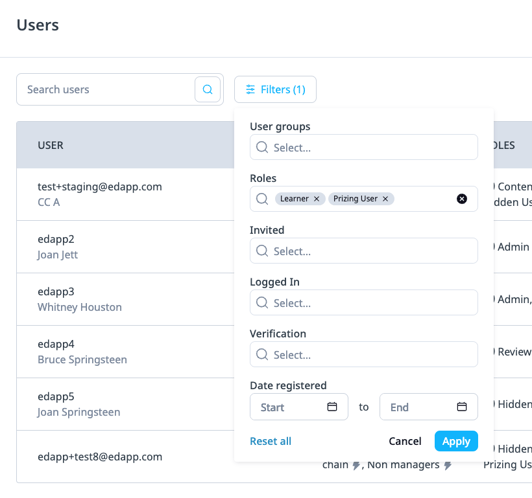 3. Filter by Status
There are two options available to Filter Users by their Status.
- Invited - filter by whether users have been invited or not
- Logged in - filter users by whether they have logged in or not
The below example would show all users who have been invited but not logged in.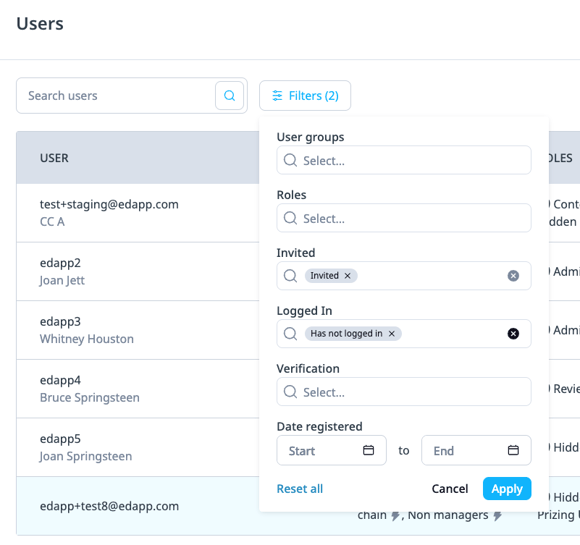 4. Filter by Verification
The verification filter can be used to filter users by their verification status when verification has been enabled.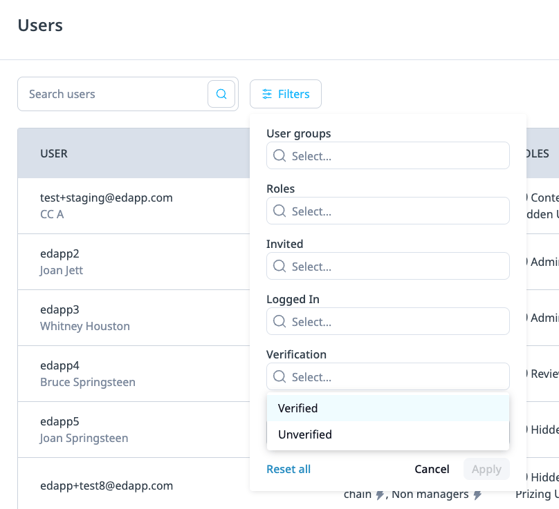 5. Filter by Date Registered date range
The Date registered filter will display users who registered between the start date and end dates specified.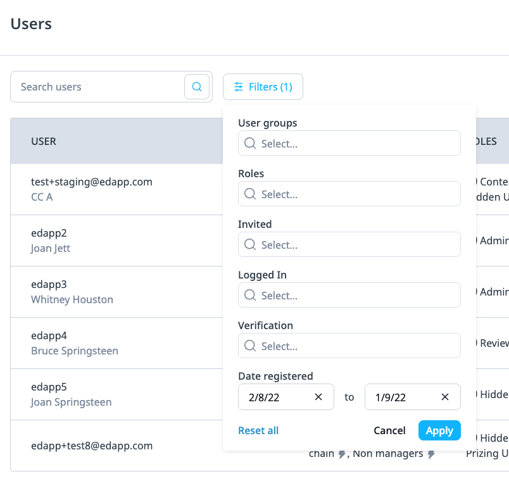 Bulk Actions for Users
Select one or more users from the User list page to apply bulk actions to.
1. Select the users you would like to apply the bulk action to
2. The Bulk actions menu bar will display, along with the number of users selected to apply the bulk action to
3. Choose the bulk action that you would like to apply to these users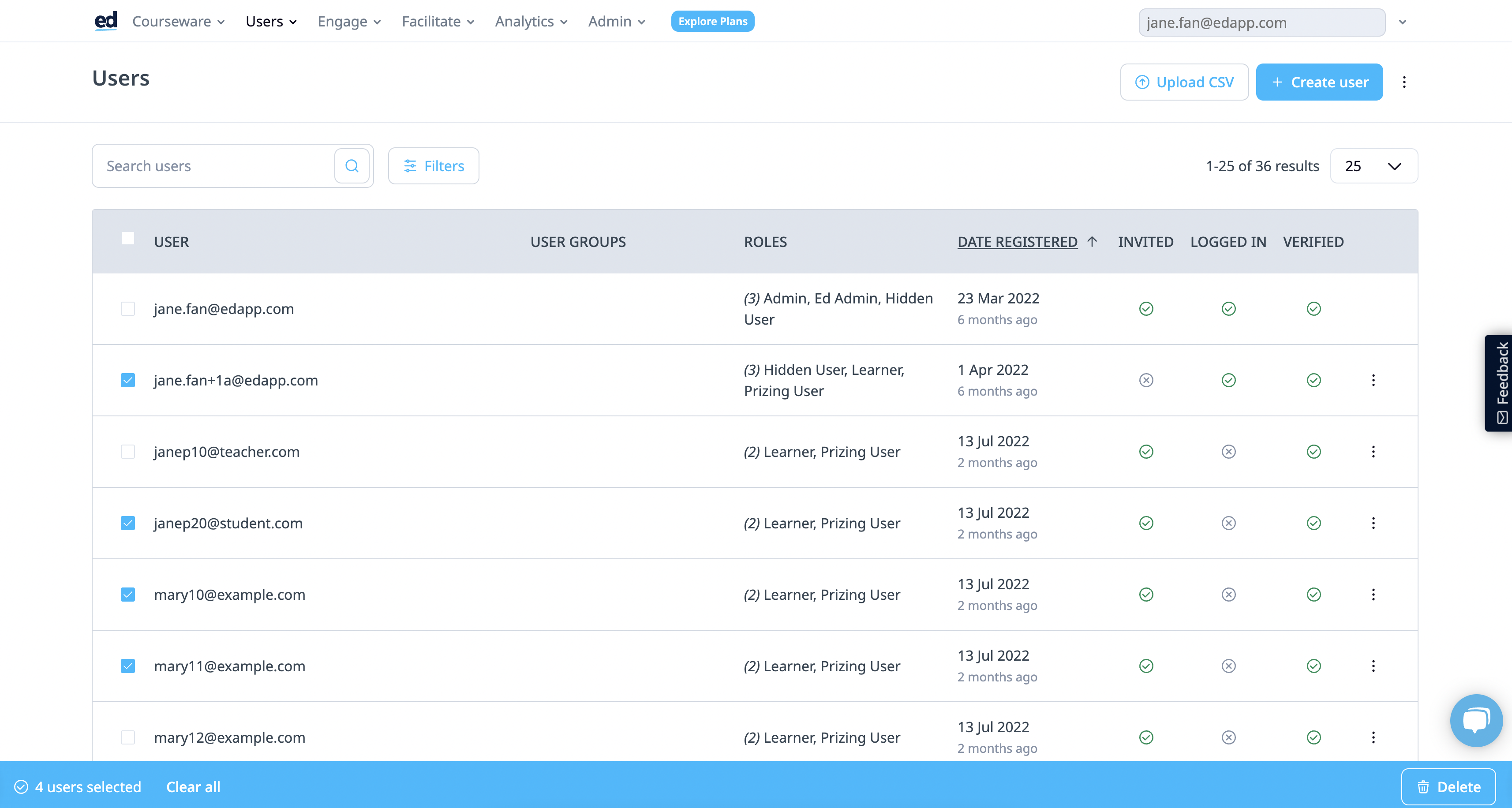 Bulk Delete
Deleting a user is irreversible and all their data will be lost.
Please note Admins and Account Owners will not be deleted.
1. Choose Delete from the bulk actions menu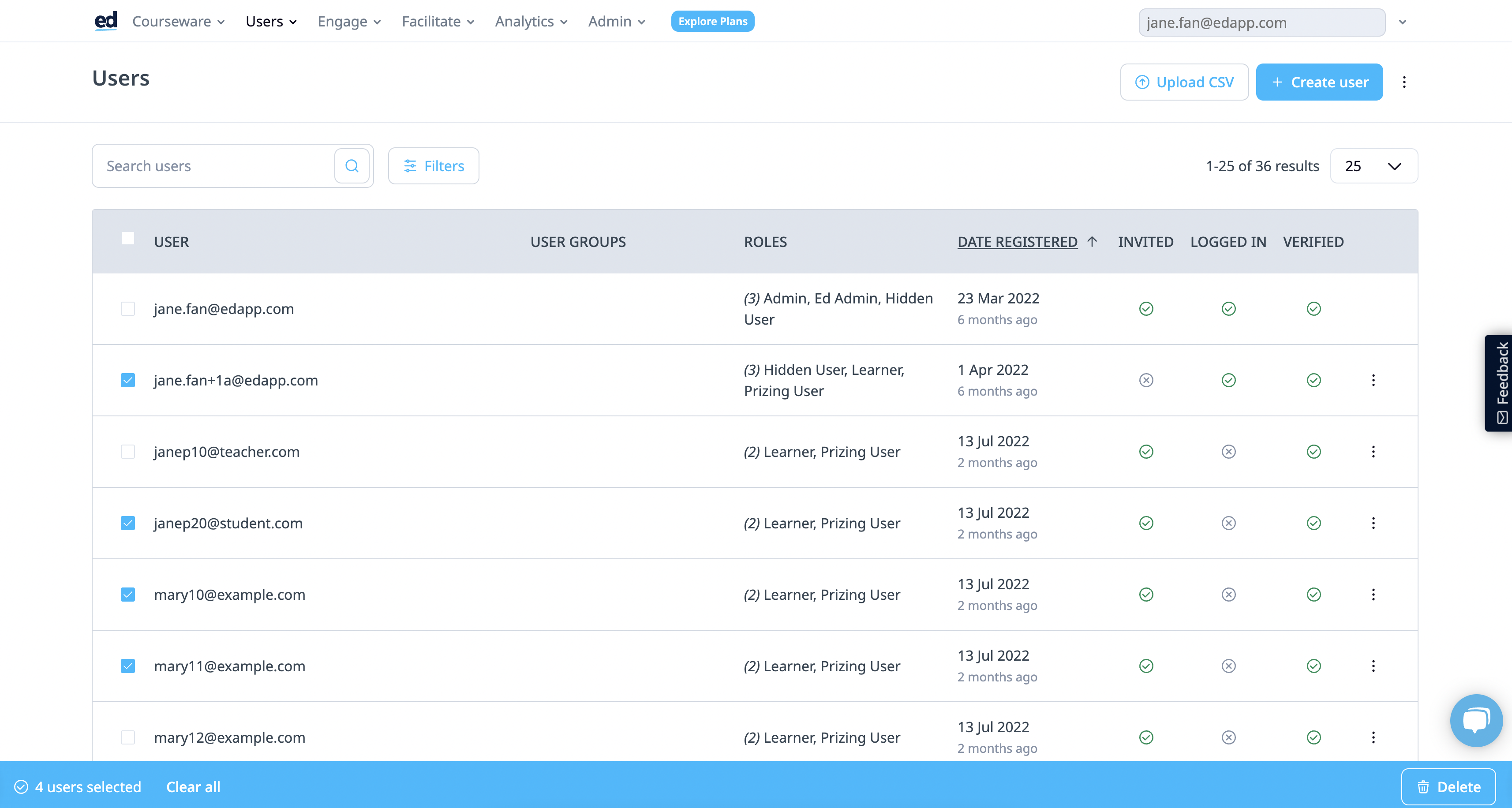 2. Type 'delete' in the confirmation modal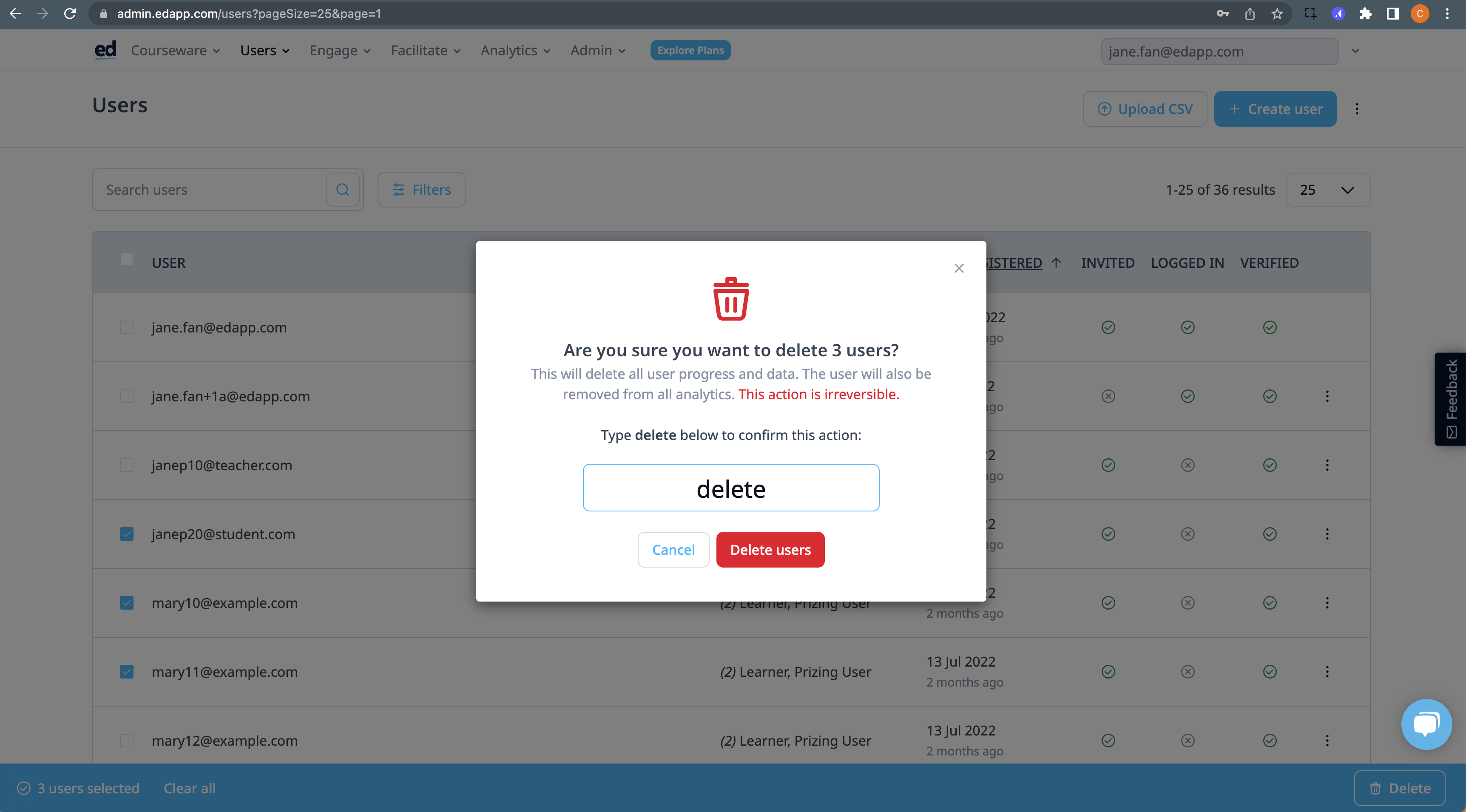 3. These users will be permanently deleted from your account and this option is not reversible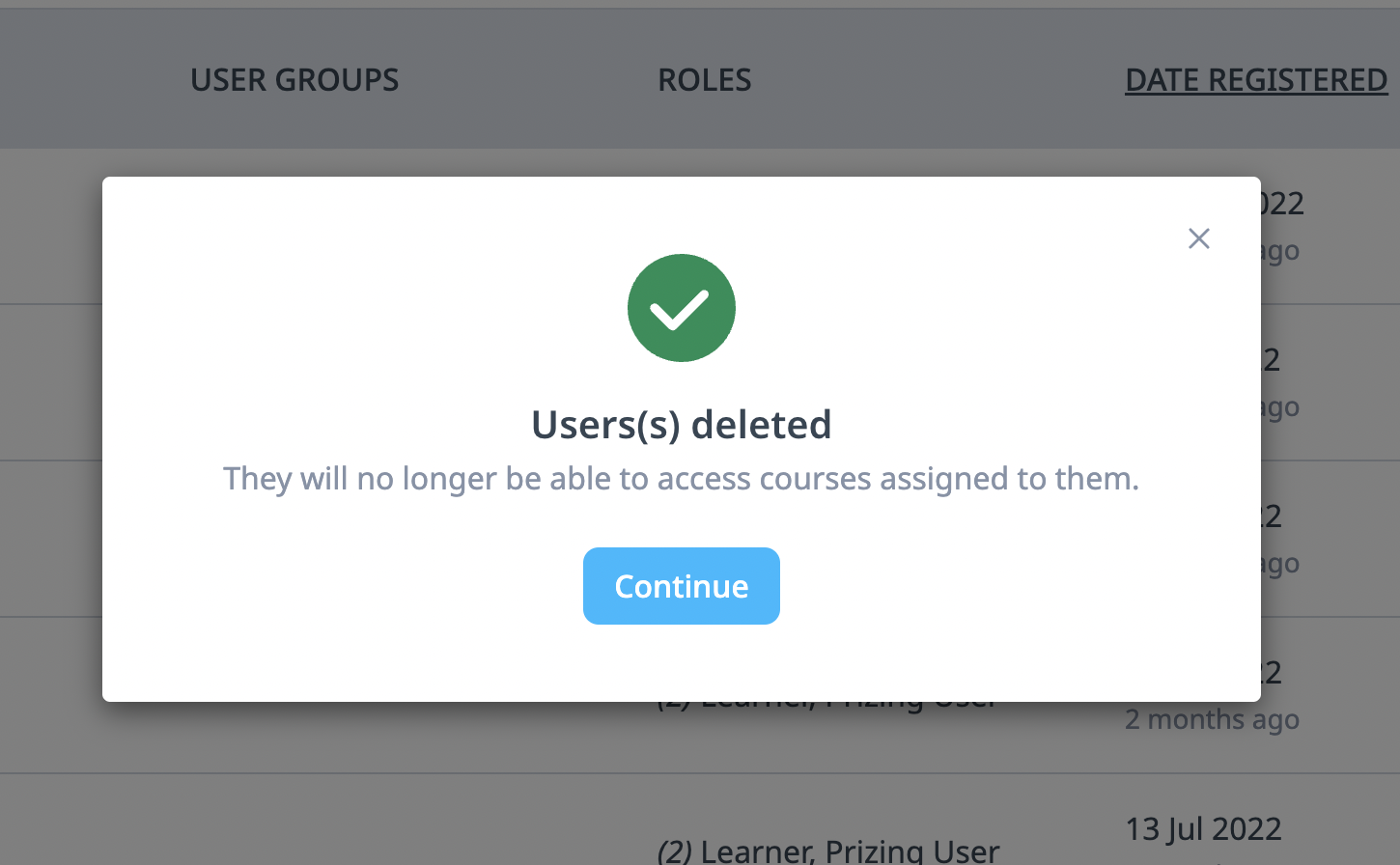 If you'd like to keep a user's analytics but force log them out, you can utilise our frozen user groups feature available on the pro and enterprise plans.