How to use videos in lessons.
Video is a very diverse media tool, as it can be used in many ways; to give demonstrations or share important information with learners.
Content
Access the Templates
You will need to create a course and then a lesson first. You will then be able to access the authoring tool and the content library by clicking on "add a new slide" to the bottom right-hand side of your screen. Easily search 'video' in the search bar on the top right to see our 4 templates.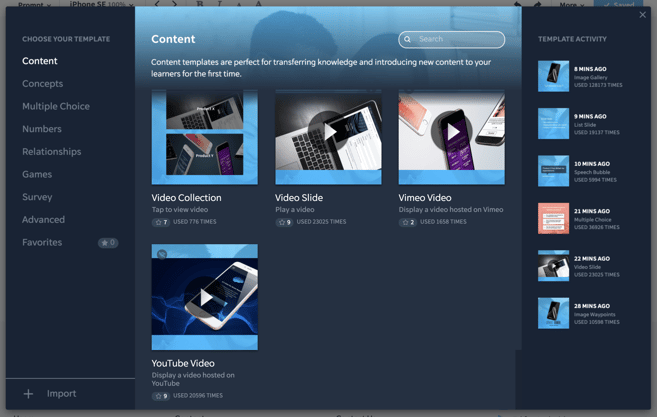 Video Collection Template
Add multiple videos to the same slide. Drag and drop the video into the upload box or select it from your computer by clicking the upload box.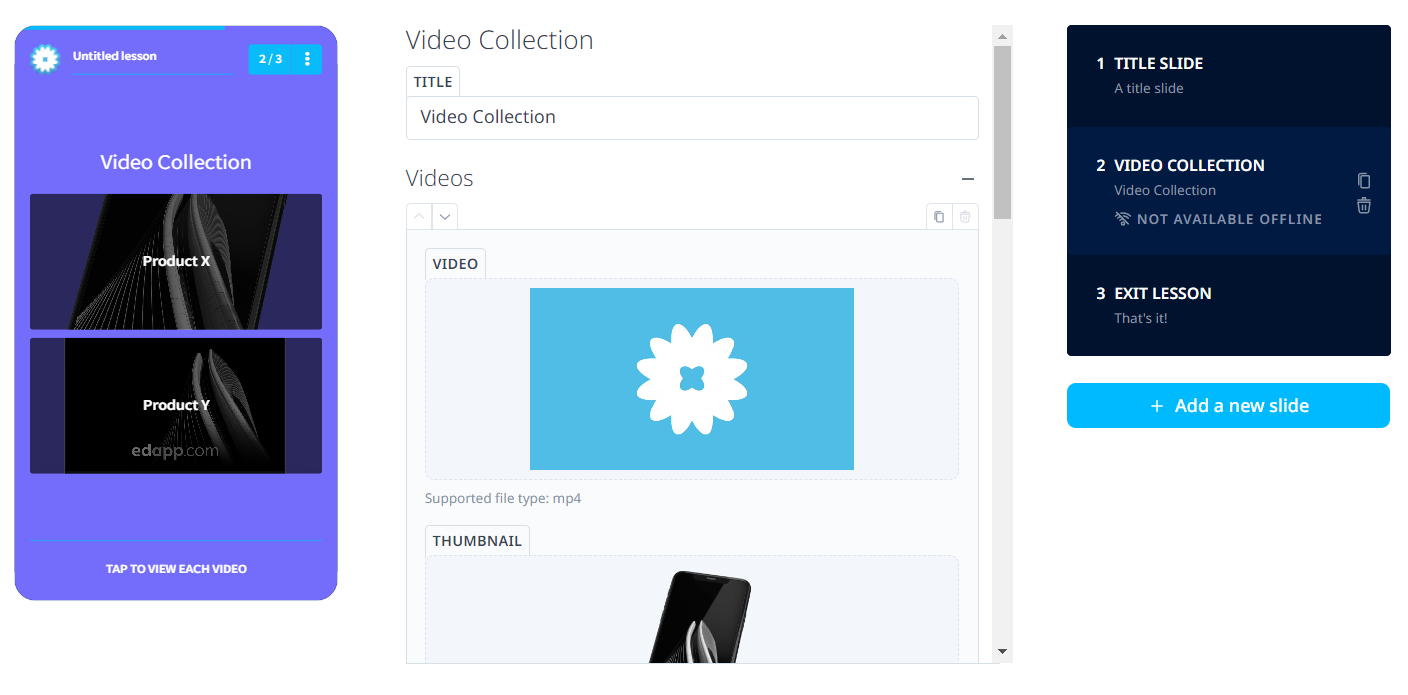 Thumbnails can be uploaded as the cover image of the video.
Supported files: JPG, JPEG, PNG, GIF, HEIC or SVG.
Recommended thumbnail size: 600x200 px.
Video Slide Template
Upload a single video to the lesson via drag and drop or browsing computer files. There are a number of options that also can be configured on this template.
Play on Demand - the video will play on-demand rather than being downloaded all at once. Recommended for longer videos as there is less video buffering time.
Auto Play - the video automatically begins as the learner reaches the slide.
Auto Progress - the learner automatically moves on to the next slide once the video is complete.
Always Show Skip Button - the skip button allows users to not watch the video. If the video is going to be mandatory, we recommend unticking this box.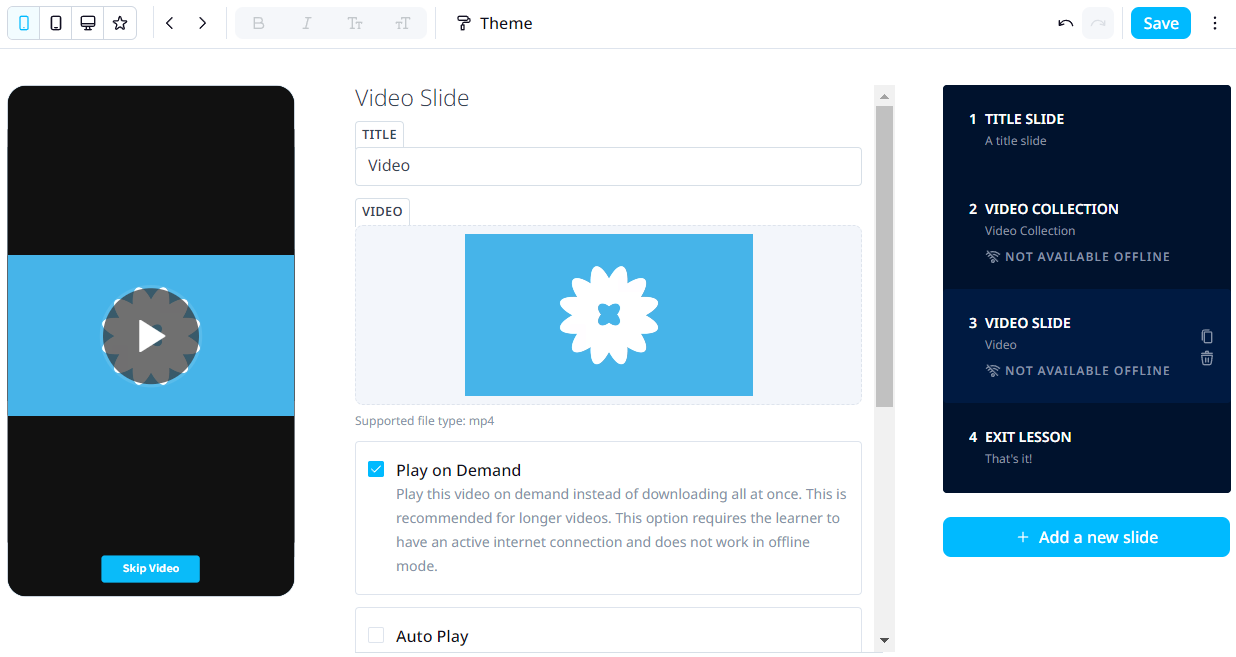 Vimeo Template
Add Vimeo links to this template in order to stream Vimeo directly in your lessons.
Select the share option on Vimeo and copy the video ID to the template. This video must be public to be viewed through EdApp.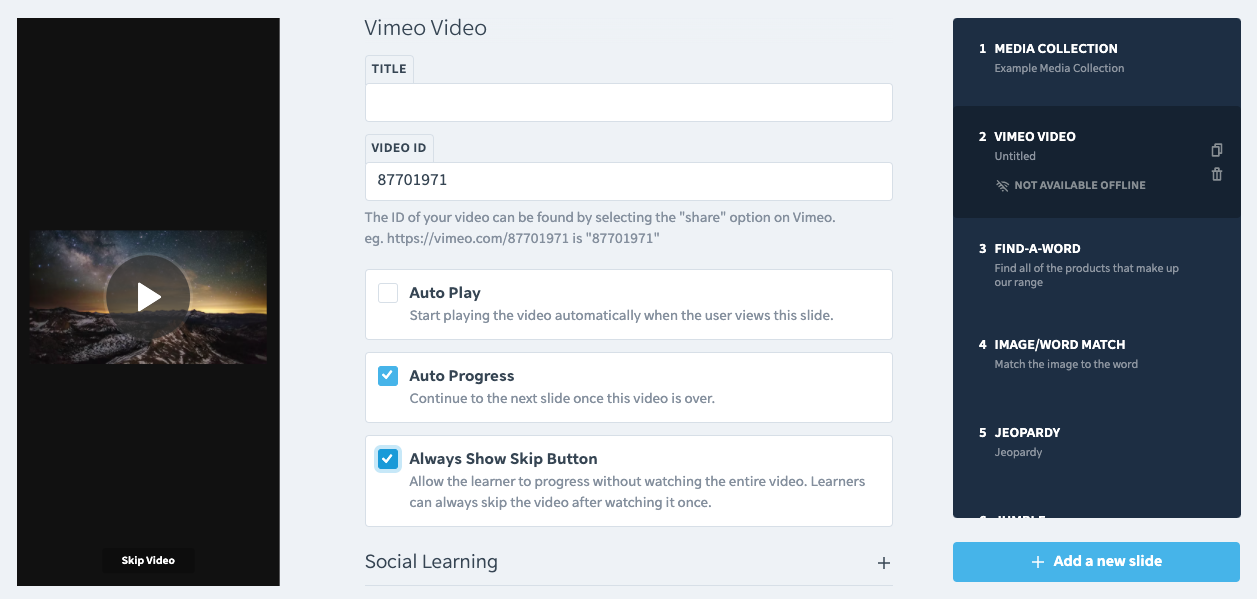 YouTube Template
Add YouTube links to this template in order to stream YouTube directly in lessons.
Go to the YouTube video, look at the browser URL bar and select the code that you find after "/watch?v=". Copy and paste the code into the template to configure the YouTube video. This video must be public/unlisted to be viewed through EdApp.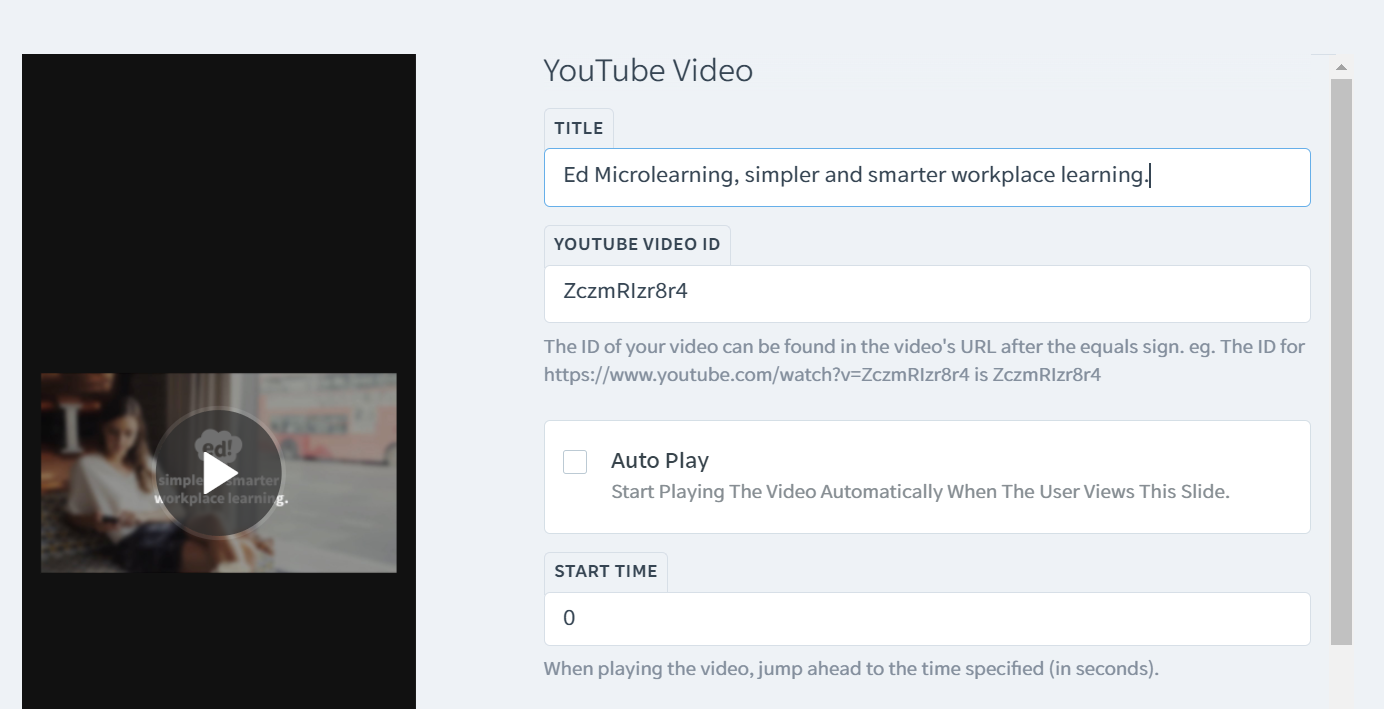 YouTube additional video settings:
Start Time: Specify time in seconds where the video should start playing
End Time: Specify time in seconds where the video should finish playing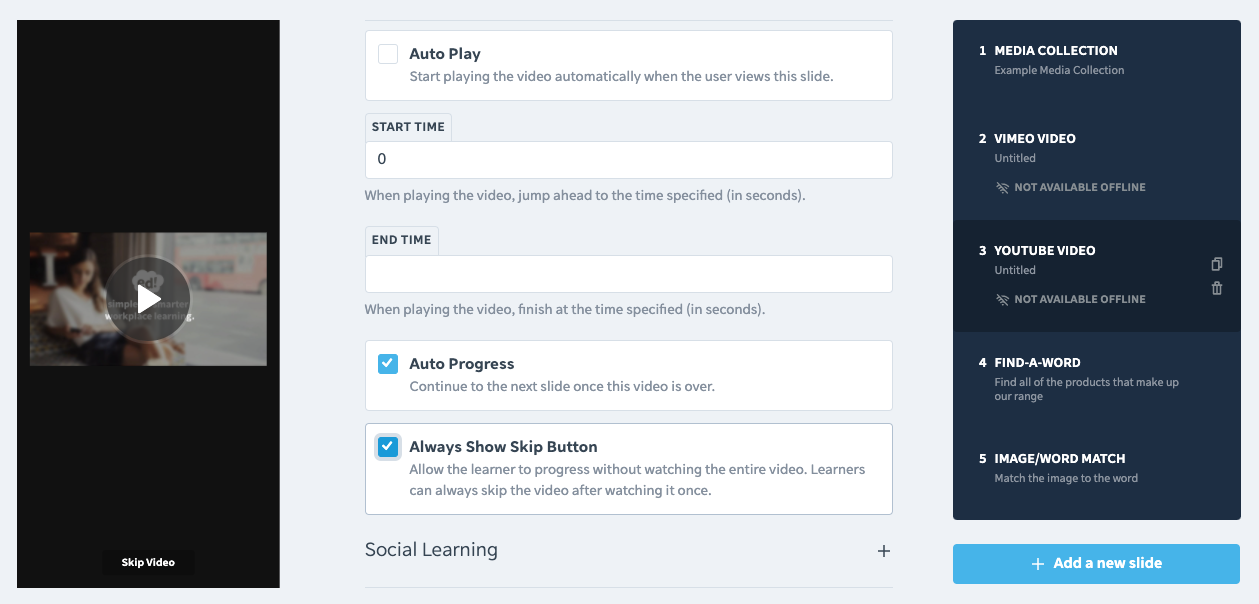 How will I know if a Youtube Video is restricted from embedding?
Proceed to this website to check video accessibility
Copy Video ID and paste it under Content
Click update player with selected options
It will show if the video is restricted, otherwise, it will just show the video working as embedded.