Content Author Role
This article explains the Content Author role, its permissions and when to use it.
A Content Author is able to access areas and features related to content. Their view of the admin portal will be limited to the tabs shown below (Courseware, Peer Learning, Analytics).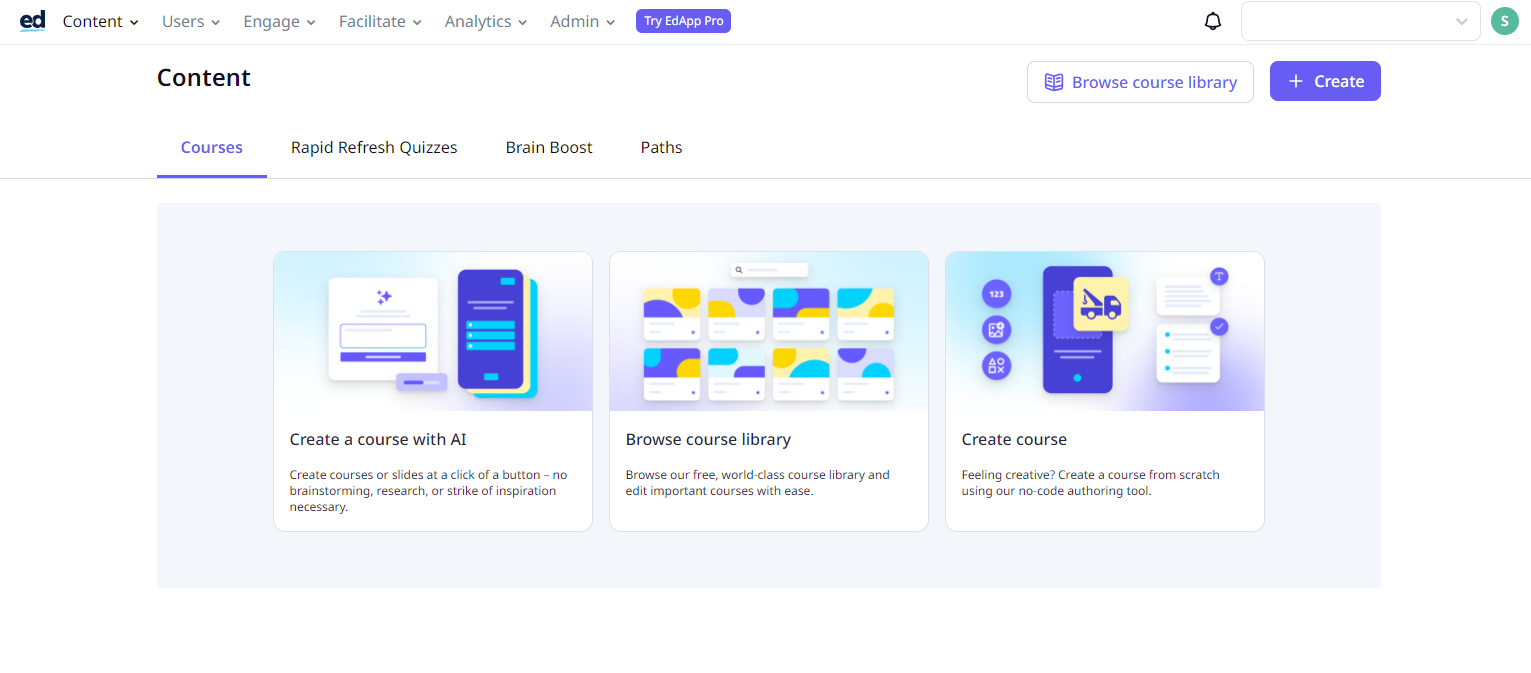 Users that are assigned the Content Author role can perform the following actions:
Note (i): Only users with Content Author assigned are able to use the authoring tool. If an Admin needs to edit content, they will need to have the Content Author role enabled in their user profile.
Note (ii): In order to manage and respond to learners' contributions in Discussions and in Assignments, users will need the Facilitator role enabled.
The Content Author role was created with the likes of instructional designers in mind, who require the ability to manage content projects, to track analytics and to monitor learner responses.