How to change a learner's custom field information.
Contents
Display attributes about that learner to other learners
Update individual custom field
Custom fields are used in conjunction with Dynamic User Groups to collect information upon registration to the platform. To find out more about custom fields and how to set them up please see this article. They can also be used to attribute certain information against a learner's profile in order to carry out a number of functions:
1. Display attributes about that learner in discussions and assignments
In the example below you can see that the learners have job title and department displayed on their discussion.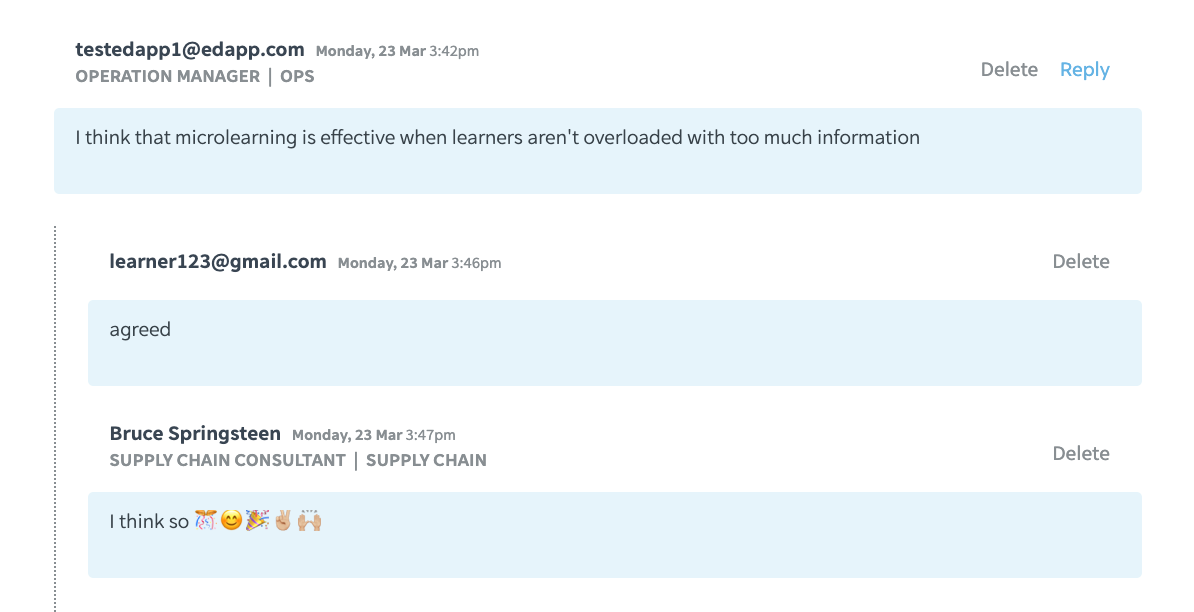 2. To be able to track other information about the learner
In the example below, you can see a learner profile, accessed by clicking on the learner on the "users" page.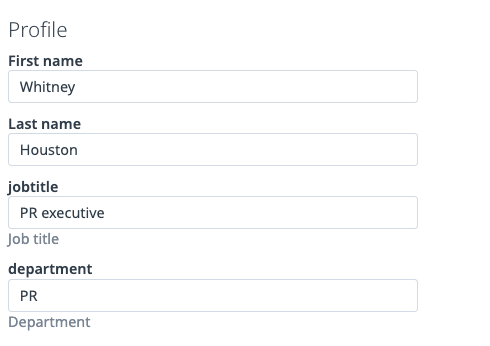 Things may change for your learners, and you may need to update their custom field information. This can either be done manually or via a bulk upload.
If your account uses SSO and has an integration with some kind of employee directory system, then these fields will automatically be updated in EdApp after they have been updated in the employee directory AND the learner logs in again.
Manually updating learner custom fields
1. Find the relevant user under the "users" section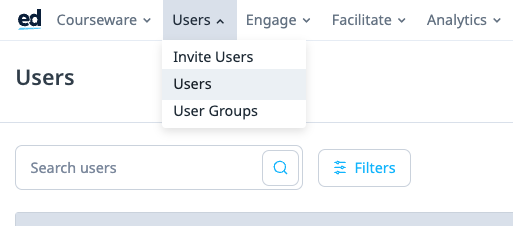 2. Click on them and scroll down to their learner profile section

3. Change any information that you need to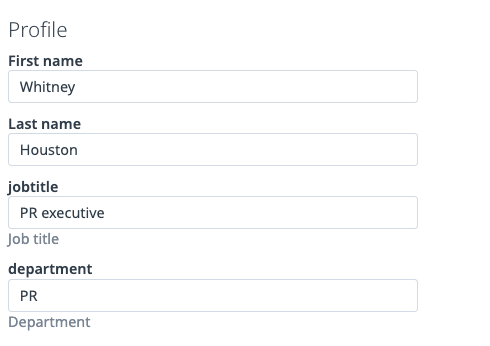 4. Save
Bulk update custom fields
Bulk upload can be used to update user information including custom fields, and is a useful process when you have quite a few learners to update.