Narration
The Narration template enables you to upload pre-recorded content to add to your lessons.
Whether it's clearly covering information, verbally exploring concepts more holistically or accommodating for auditory learning styles, applying narration to your microlessons can provide a wealth of benefits.
In EdApp, you can supplement any Content template with narration.
While on a Content template (e.g. a Title slide) scroll down to the bottom of the content editor, here you can upload pre-recorded content. The audio will automatically play when the user reaches the slide within the lesson.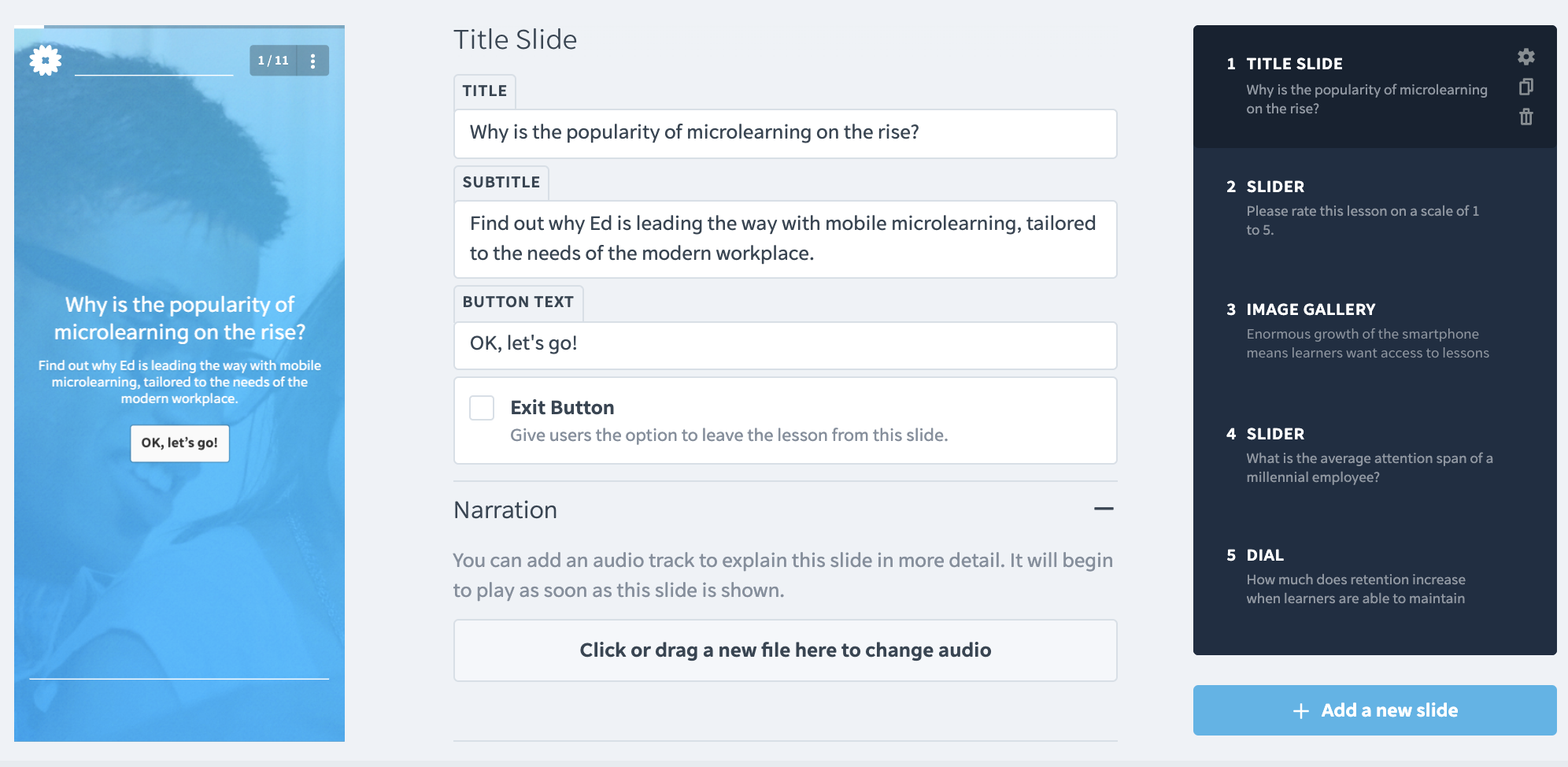 To upload audio, simply press "Click or drag a new file here to change audio" and select the file which you would like to use – make sure to select a .mp3 file. It's also important to wait for the upload to finish before moving on to edit any other slides. The upload time may vary depending on the length of the recording, however it should not take too long.